2022 Grand Wagoneer Wins 2022 SUV of the Year Award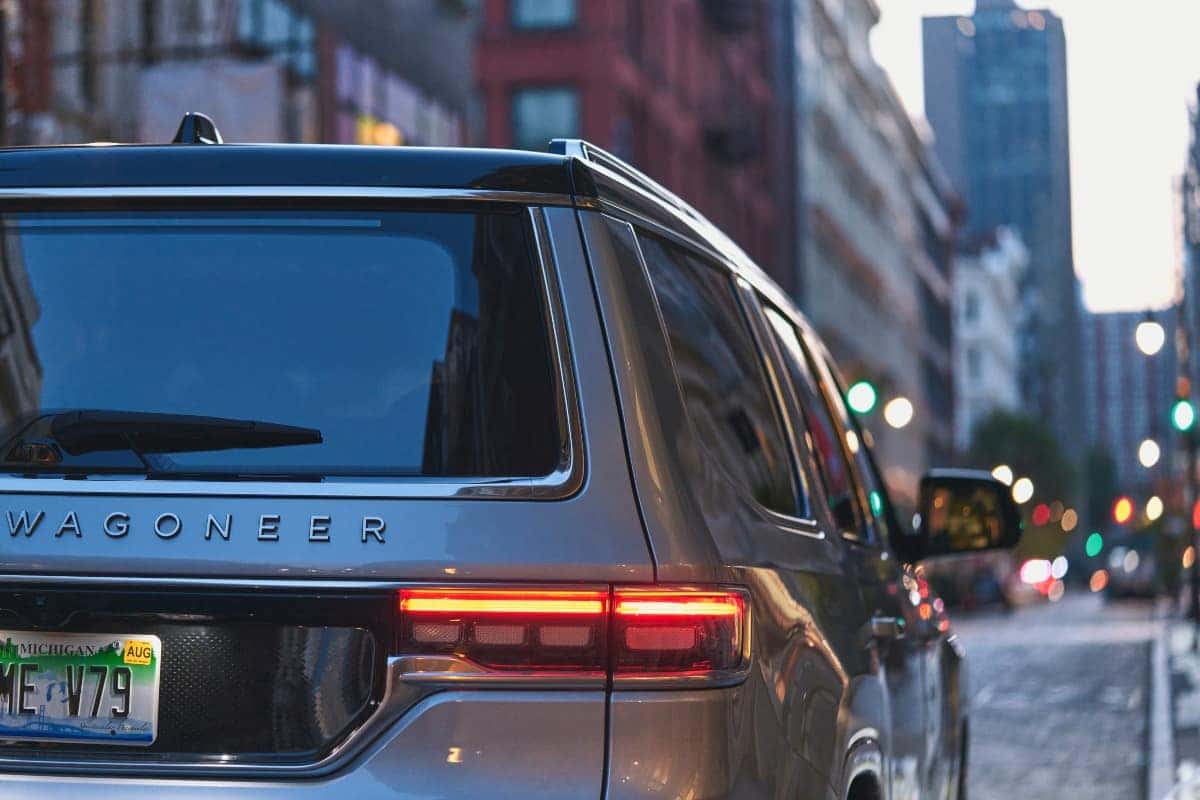 The 2022 Grand Wagoneer continues to prove itself in the luxury segment, cementing why buyers love its premium features and amenities. The Hispanic Motor Press Awards (HMPA) deemed the model worthy of its 2022 SUV of the Year award.
"Every year, there is a vehicle that surprises you and the Grand Wagoneer is the one this year. The Grand Wagoneer is a new high luxury entry that is tastefully done and includes the huge pluses of full-size SUV, 4×4 and it's capable of towing almost 10,000 lbs. This is a vehicle that can take the family literally anywhere you want with comfort and connectivity,"said Ricardo Rodriguez-Long, President and Founder of the HMPA.
The Jury Panel
HMPA's jury panel is composed of independent Hispanic automotive journalists, industry influencers, and content creators chosen by the organization's advisory board. Over 100 new vehicles were evaluated during 2021 and into 2022 by more than 20 juror members. Vehicles are then evaluated by the jury based on their specific features, comfort,safety, economy, handling, performance, overall design, environmental requirements, driver satisfaction, price, and interior design.
"The interior design and quality are better than many luxury sedans, and they thought about including all the latest in connectivity. We were all very impressed," said Aaron Sanchez, Executive Producer and host of The Morning Show on ABC News Radio.
2022 Grand Wagoneer & Wagoneer
Legendary capability is what the 2022 Grand Wagoneer and Wagoneer models bring to the table as they revive the spirit of a premium American icon. Buyers can count on three available 4×4 systems, powerful performance, best-in-class towing capability up to 10,000 lbs, exceptional driving dynamics, and advanced technology and safety. Additionally, the Grand Wagoneer and Wagoneer provide a premium level of authentic design that seats up to eight people comfortably.
"Earning the SUV of the Year honor from the Hispanic Motor Press is further validation that the Grand Wagoneer delivers on the refinement, technology, comfort and capability that our customers tell us they want. The interiors on our new SUVs are second to none, so it's rewarding when experts agree," said Jim Morrison, Senior Vice President and Head of Jeep brand North America.
Making a splash as a premium extension of the Jeep brand, the all-new Wagoneer returns to its legacy roots as the original premium SUV. Built with a rich heritage of premium American craftsmanship, the Wagoneer brings forth legendary 4×4 capability, new levels of comfort, and the exclusive Wagoneer Services, all while forging a new path forward with sophistication, authenticity, and modern mobility as the standard. Premium design cues, a stellar customer service experience, and innovative and authentic features make the 2022 Wagoneer and 2022 Grand Wagoneer vehicles with strong SUV credentials that are ready to define the next generation of an American icon.
Take luxury to new heights behind the wheel of the all-new 2022 Wagoneer or 2022 Grand Wagoneer here at Hollywood Chrysler Jeep. Let The Jeep Experts at Hollywood Chrysler Jeep guide you when it comes to getting your next new vehicle. Follow Hollywood Chrysler Jeep on social media to stay up to date with the latest Jeep news and offers.
Photo Source/Copyright: Stellantis