Autotrader Names the Jeep Wrangler to Its 10 Best Cars for Recent Graduates List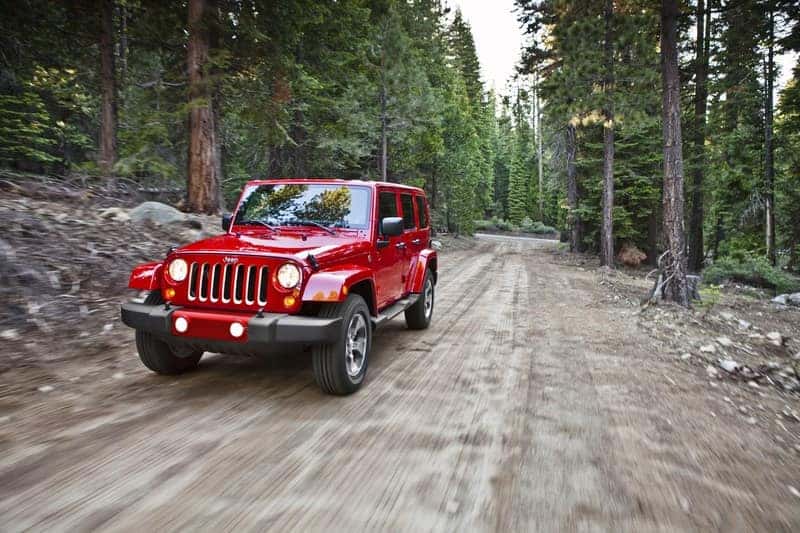 Autotrader just named the Jeep Wrangler to its 10 Best Cars for Recent College Graduates list. Editors of the publication were tasked with making the selections as they considered both new and used vehicles. High-tech features, fuel economy figures, and stylish looks were all taken into account by the editors to make their final selections. The one thing all vehicles on this list have in common? Affordable pricing.
Editors at Autotrader kept practicality and affordability at the forefront of their decisions and identified the 2012-2017 Jeep Wrangler as one of the 10 Best Cars for Recent College Graduates in 2020. This latest recognition, albeit for the previous-generation Wrangler, is a testament to the model's lasting value
Keeping practicality and affordability in mind, the editors at Autotrader have identified the 10 Best Cars for Recent College Graduates in 2020 with the 2012-2017 Fiat 500 and 2012-2017 Jeep Wrangler making the cut. "At Autotrader, our goal is to help people navigate the car-buying process through our extensive lists of vehicles that suit consumers' various needs. With this in mind, we came up with a list of cars that offer both practical and affordable features recent college graduates should consider if they're buying a car," said Brian Moody, executive editor at Autotrader.
Editors also had the following to say about the Jeep Wrangler earning a spot on the list: "The Jeep Wrangler has a well-deserved reputation as an off-road icon. Surveys have shown that it's one of the top dream cars in America and it's more within reach than you might think."
Jeep Wrangler
The Wrangler remains one of the most capable and easily-recognized vehicles around the world, delivering unmatched off-road capability and produced with over 75 years (and counting) of engineering experience under its belt. Current powertrain options for the Jeep Wrangler include: a new 3.0-liter EcoDiesel V6 with engine stop-start (ESS), a 3.6-liter Pentastar V6, a 3.6-liter Pentastar V6 with the mild-hybrid eTorque system, a 2.0-liter turbocharged inline-four engine with ESS, and a 2.0-liter turbocharged inline-four engine with the eTorque system as well. Jeep continues to offer the Wrangler with a body-on-frame design, solid axles, electronic lockers, and front and rear five-link suspension system. Additionally, the Jeep Wrangler is one of the few SUVs left to offer a six-speed manual transmission, along with its available eight-speed automatic transmission.
Ready to become a Jeeper? Let The Jeep Experts at Hollywood Chrysler Jeep help you. Check out our 2020 Jeep Wrangler inventory, with all its trims and features, and schedule your test drive today! Already own a Jeep Wrangler? You'll be happy to learn that The Jeep Experts at Hollywood Chrysler Jeep specialize in customized and lifted Jeeps, making the process seamless with official Mopar parts. Follow us on Hollywood Chrysler Jeep social media for the latest Jeep news and offers.
Photo Source/Copyright: Jeep