Chrysler 300 Soldiers On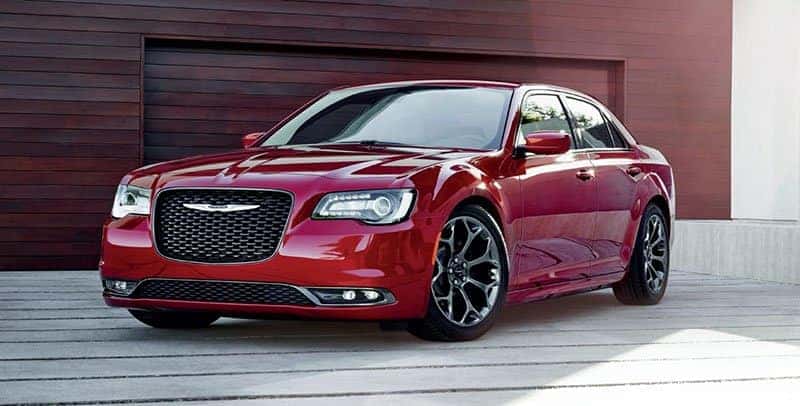 Back in the late 50s to early 60s, when "Leave It To Beaver" aired, cars supplied for the show were from Chrysler Corp. Sedans ruled the road, unlike today where sedans are falling out of favor as SUVs rise in popularity. But, contrary to popular belief, Chrysler still believes that the Chrysler 300 sedan is the exception (and its twin-under-the-skin Dodge Charger).
It was reported that the Chrysler 300 was going to be a thing of the past in 2020 but what was supposed to be in its place? A new sedan was not in the plans but instead, it was going to introduce an electric minivan called the postal, a production version of a previous concept with the same name. A version that was first introduced during the 2017 North American International Auto Show (NAIAS).
The portal will act as the brand's fifth generation of cars, according to the late Fiat Chrysler boss Sergio Marchionne. Marchionne wouldn't discuss whether the portal will go into production based on what was seen at the 2017 NAIAS, but it's still a possibility for 2020. It will be an alternative electric minivan released under a different name with a design and powertrain inspired by the Portal Concept.
To recap, FCA is not saying goodbye to the Chrysler 300. In terms of sales, Steve Beahm, head of parts and service (MOPAR)., assured carbuzz.com that "it's doing great." "We like where it's positioned; it provides great value. It's a lot of car for the money."
So how is it performance wise? The 300 has two engines to choose from: a 292-horsepower V6 (300 horsepower in the 300S model) or a 363-horsepower V8. Both engines move the car well, and the base V6 has ample power for most drivers. The Chrysler sedan gets 18 mpg in the city and 27 mpg on the highway with its V6 engine.
The 300 gives passengers plenty of room. The front sport bucket seats are big and comfy, seating surfaces are swathed with leather, while a nickel-finish analog clock and blacked-out interior accents highlight the performance-focused cabin. Ambient blue lighting adds a high-tech look and up-to-date security and driver assistance technology is available but requires optional packages to deliver full safety features.
The 2019 Chrysler 300S AWD
Here's a closer look at what the vehicle can offer:
VEHICLE TYPE: Four-door, five-passenger, full-size sedan
POWERTRAIN: 3.6-liter DOHC V-6; 300 horsepower; 264 lb. -ft. Torque; eight-speed automatic transmission; all-wheel drive
WHEELBASE/ LENGTH: 120.2"/198.6"
CURB WEIGHT: 4,267 pounds
EPA FUEL RATING: 18 mpg city/ 27 highway
PRICE:
The 2019 Chrysler 300 MSRP has a starting price of $29,220 (plus destination fee).
There will be no point in completely changing the Challenger and Charger when simply updating the Challenger and Charger platform will suffice for the next generation. "I'm going to use a bad phrase here, maybe. It's like fine wine, it keeps getting better with time," Beahm, said when discussing the current platform with automotivenewscanada.com. Here is to a second chance on old favorites.
Come see for yourself if the Chrysler 300 is the right vehicle for you at our Hollywood Chrysler Jeep. Make sure to stop by for a test drive and see if this model and make is the car for you.
Photo Credit: leithcars.com