Chrysler Brand Expands its Commitment to the No Kid Hungry Campaign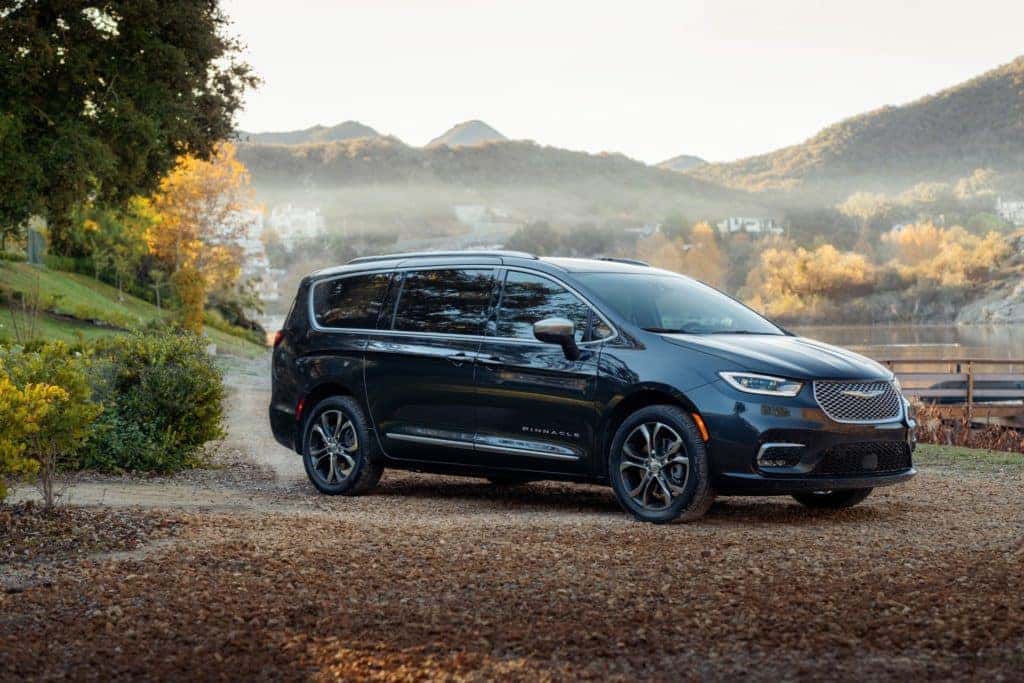 Chrysler announced it's expanding its partnership with No Kid Hungry, a national campaign whose focus is on ending child hunger in America. Launched in 2010, No Kid Hungry has now provided more than one billion meals to children in need, and subsequently contributed to reducing childhood hunger in America by one third. Beginning now (March 2020) until the end of the school year, Chrysler will make a contribution to the organization with the sale of every Pacifica model. Chrysler's contribution will help No Kid Hungry provide hundreds of meals to children in need across the country.
"Chrysler first partnered with No Kid Hungry in 2018 to help in their goal of ending childhood hunger. As a brand that is focused on making life easier for families, we at Chrysler want to continue to help those in need and make it easier for families to help others. So with each Pacifica sold, we'll help No Kid Hungry provide up to 500 meals to kids in need with the goal of providing up to 10 million meals," said Tim Kuniskis, Global Head of Alfa Romeo and Head of Passenger Cars — Dodge, SRT, Chrysler and FIAT, FCA — North America.
"One in seven kids in America live in families that struggle with hunger. We know a hungry child can't learn, can't focus, can't be who they want to be. We are so grateful for Chrysler's support of our work to ensure kids have the food they need to thrive," said Tom Nelson, President and CEO, Share Our Strength.
Chrysler, building on its efforts to get meals to children who need them, is going above and beyond to make things financially easier for families. The brand introduced its Chrysler Pacifica Family Pricing specials as well. By taking the negotiating out of the car-buying experience thanks to its latest promotion, Chrysler is making the process easier for families. As of March 19, 2020, prospective buyers of the Chrysler Pacifica can benefit from zero-percent financing for 60 months — on every trim ranging from the Pacifica Touring to the Pacifica Hybrid Limited — to those who qualify. Additionally, Chrysler is also offering no payments for 90 days on all gasoline-powered Pacifica vehicles to those who qualify. The Pacifica Hybrid remains eligible for a $7,500 tax credit from the federal government and additional state incentives as well.
Chrysler Brand
The Chrysler Pacifica offers buyers unprecedented levels of versatility, technology, bold styling, and functionality. Additionally, buyers can also enjoy the revolutionary Pacifica Hybrid model with its class-exclusive plug-in hybrid powertrain, making it the only hybrid minivan in the market. Not only does the Pacifica Hybrid achieve more than 80 MPGe in electric-only mode, the minican also offers an all-electric range of more than 30 miles and a total combined range that exceeds 500 miles.
Visit us at Hollywood Chrysler Jeep to enjoy the latest models and offers from the Chrysler brand. If you're looking for a minivan that blows the competition out of the water, then look no further than the 2020 Chrysler Pacifica. Additionally, 2020 marks the return of the Chrysler Voyager model, an entry-level offering that rivals the Pacifica when it comes to innovation and technology. Follow Hollywood Chrysler Jeep on social media for the latest news and offers.
Photo Source/Copyright: Chrysler