Chrysler Pacifica, Pacifica Hybrid & 300 Sedan – It's All About that Bass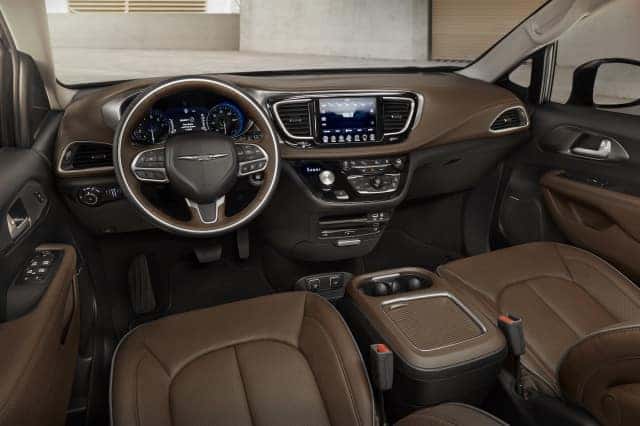 It's no secret that the interiors of all 2018 Chrysler models are pretty impressive, especially when it comes to available sound systems and speaker options. Each of the three 2018 Chrysler models are all available with a few different sound system options and they range from an above-average standard system to a Beats system to a 19-speaker Harman Kardon system.
2018 Chrysler Pacifica and Pacifica Hybrid
The 2018 Chrysler Pacifica and Pacifica Hybrid are really nothing anyone has ever seen as far as standard amenities and technology. The Pacifica and Pacifica Hybrid are available in a number of trims and there are several speaker packages, including six standard speakers, 13 Alpine speakers, and some trims are available with 20 Harman Kardon speakers and Harman Kardon Sound Group that features a 760-watt amplifier.
For buyers that are really into high quality sound and entertainment options, the Pacifica and Pacifica Hybrid are both available with the Uconnect Theater Package. In addition to including 20 Harman Kardon speakers, the Uconnect Theater Package also has two 10.1-inch touchscreens that house the BluRay and DVD Entertainment System, have streaming capabilities and games. To prevent passengers from arguing about whether the 20 Harman Kardon speakers should be playing the content that is on the seat back touchscreens, the Uconnect Theater Package includes wireless headphones.
2018 Chrysler 300
Last but certainly not least, the 2018 Chrysler 300 and all its glory – well, it's surround sound glory. All five of the 300 trims offer state-of-the-art speaker systems. The 300 Touring and Touring L come standard equipped with a six-speaker sound system throughout the interior cabin and the 300S, Limited and 300C is standard with six premium speakers. Both the six speaker and premium speakers offer excellent sound reproduction and allow the drivers and passengers to enjoy their own music no matter the location. An available option offered only in the 300s trim is the Beats™ Audio 10 Premium Speakers including a subwoofer.
Whether, it's six speakers or 20 speakers, the Chrysler brand does not disappoint when it comes to premium surround sound speakers. Looking to test drive (or test listen) any available 2018 Chrysler brand models? Come visit Hollywood Chrysler Jeep located in Hollywood, FL or visit our website for available inventory.
PhotoCred: greencarreports.com