Chrysler Unveils the Airflow Graphite Concept at Latest Auto Show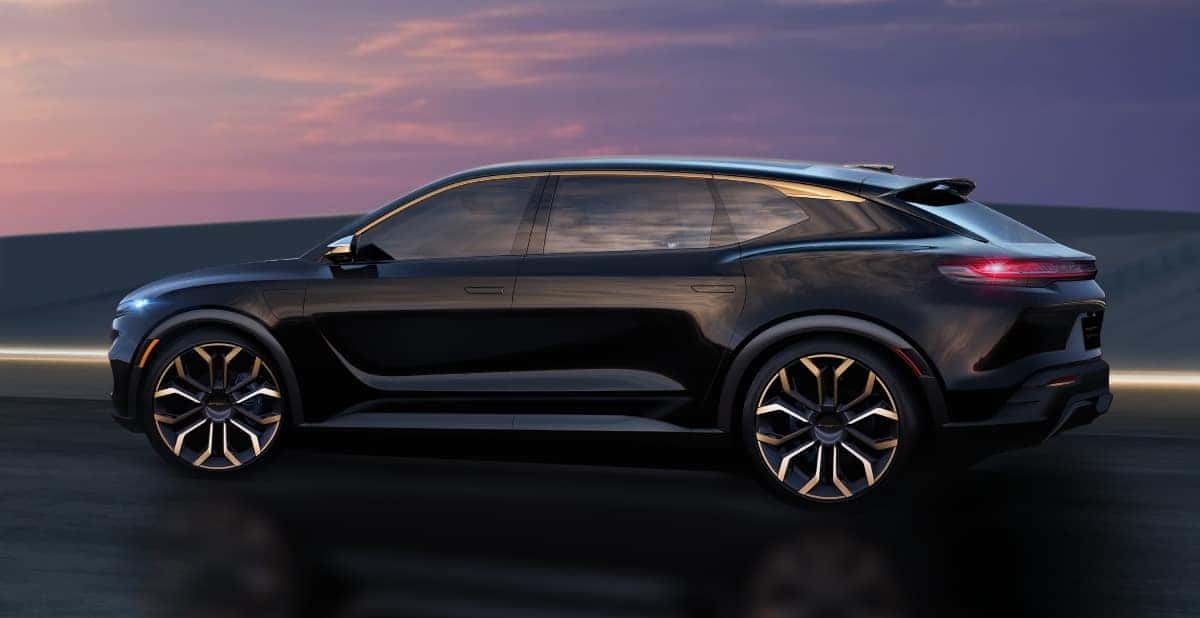 Chrysler is showing off and showing out at the 2022 New York Auto Show with the introduction of its Chrysler Airflow Graphite concept. While the Chrysler Airflow Concept initially debuted at the Consumer Electronics Show (CES) earlier this year (2022), the new Graphite variation shows audiences a reimagined look of the brand's inevitable electric future. With a new Galaxy Black exterior and a Cyprus Copper interior, the Chrysler Airflow Graphite features enough accents to showcase its refined and sleek personality at its very first auto show. Chrysler is committed to launching its first battery-electric vehicle by 2025, with hopes of having an all-electric lineup complete by 2028.
"The Chrysler Airflow Graphite Concept, the latest version of our all-electric concept, represents the many possibilities in our brand's road to an all-electric future. This new persona of the Airflow highlights the flexibility of the Chrysler brand's future design direction and our ability to create personalities reflective of our diverse customers. As our brand evolves to offer a full battery-electric vehicle portfolio, we are completely rethinking and reinventing the customer experience. Project Ingenuity is an initiative in which we collaborate with customers on our future innovations and services, offering uniquely personalized and delightful customer experiences throughout the purchase, service and ownership journey," said Chris Feuell, Chrysler Brand CEO—Stellantis.
Chrysler Airflow Graphite Concept
Early development of the Airflow Concept included several designs for the all-electric vehicle, including the Chrysler Airflow Graphite Concept. Featuring a Galaxy Black exterior, inspired by big city skylines and sophisticated urban scapes, the Chrysler Airflow Graphite contrasts the first Arctic White exterior shown on the prior Airflow Concept at CES. On the inside, the Chrysler Airflow Graphite is clad in Cyprus Copper accents adding a refined and sophisticated design to the cabin. The panoramic glass roof is also accented with Cyprus Copper accents, as well as the 22-inch wheels. With an interior that's both modern and spacious, the Chrysler Airflow Graphite Concept integrates the lightness of Ice Grey (with its warm Cyprus Copper accents) to achieve a sumptuous feel. More first class lounge than traditional automotive cabin, the Chrysler Airflow Graphite delivers a superior interior that meshes home and work with premium features and finishes. Chrysler used sustainable materials and opted for a soothing color palette that adds to the concept's overall feeling of spaciousness and comfort.
The Future of Chrysler
Needless to say, the Chrysler Airflow Graphite concept is a literal representation of the Chrysler brand's future, opting for dynamic design, seamless connectivity and advanced safety technologies. Designed as a space to bring people together, both virtually and physically, the Chrysler Airflow Graphite concept is a knockout. The concept is designed as a space to bring people together, both physically and virtually. Every passenger gets a personalized experience on the Airflow Concept thanks to a system that seamlessly integrates their digital lives. A menu-based format helps passengers personalize their experience based on their individual needs and interests, while information can be shared with other passengers with just an easy swipe.
Stay tuned on Hollywood Chrysler Jeep social media to keep up with the latest Chrysler news and offers. In the meantime, explore the latest from the Chrysler lineup, including the award-winning Chrysler Pacifica, here at Hollywood Chrysler Jeep.
Photo Source/Copyright: Stellantis
Photo Source/Copyright: Stellantis