Even During Unprecedented Times, the Chrysler Pacifica Manages to Shine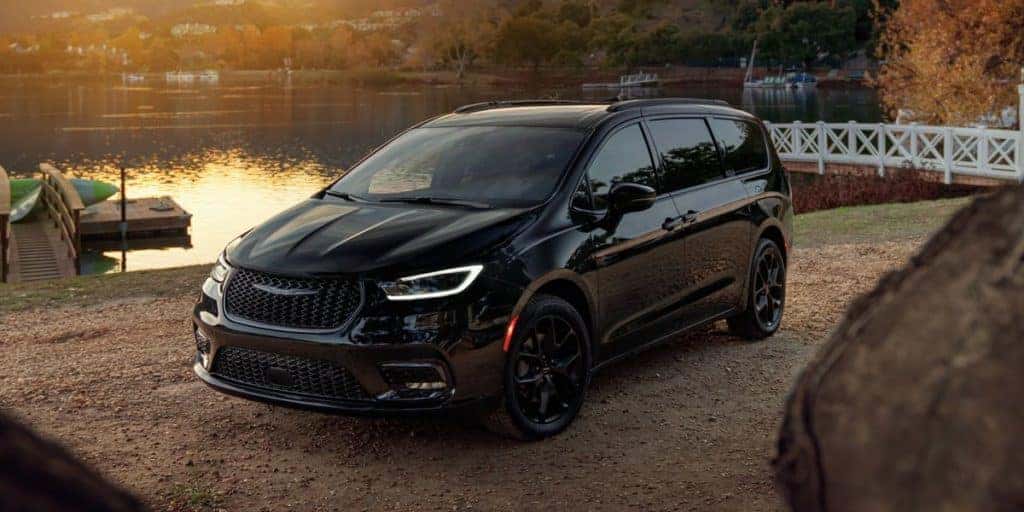 The Chrysler Pacifica never tires of collecting accolades. The model finds itself at the top of the class, according to Cars.com and its latest Top Five ranking of family-friendly vehicles.
Lauded and rewarded for its spacious seating, Uconnect infotainment system, and available sunroof options, Cars.com designated the Pacifica minivan a worthy vehicle of transporting children to and from the classroom this upcoming school year, even during the ongoing pandemic. All of the aforementioned features encourage distancing between passengers, while the sunroof options increase the overall airflow in the cabin.
This recent honor from Cars.com is an addition to the Chrysler Pacifica's existing 135 — and counting — accolades. The model is often recognized for its ideal family friendliness. Earlier this year (2020), PARENTS magazine also named the Chrysler Pacifica Hybrid as the winner of its 2020 Best Family Cars award. Additionally, Good Housekeeping, along with Car and Driver, deemed its 2020 Best New Family Car award was the perfect fit for the redesigned 2021 Chrysler Pacifica.
Cars.com crafted the Top-Five Family-Friendly vehicles list to pair it with its new survey data that highlights how parents are handling safe back-to-school transportation during the pandemic. According to Cars.com, parents with children that are bound to return to school are seeking to avoid crowded school buses and public transit overall. A significant 55 percent of parents are planning on driving children to classrooms themselves. The same survey signals that up to 22% of participants are planning to carpool with other families as well. Cars.com also alleged that the number of potential buyers searching online for useful features, such as sunroofs, has increased as well.
"Back to school looks very different for families this year because of the ongoing pandemic. Because of this, parents are turning to their personal vehicles as the best mode of transport for kids returning to in-person learning. The spacious interior to carry extra supplies or snacks and digital features to entertain while traveling to-and-from school and beyond," said Jenni Newman, editor-in-chief, Cars.com.
Due to its standard seven- and available eight-passenger seating, the Chrysler Pacifica is an ideal suit for those seeking socially-distanced transportation options. Another bonus? The Pacifica's available rear-seat Uconnect Theater entertainment system — it offers passengers built-in games and available WiFi connectivity to keep them occupied. Even the kids waiting in extended drop-off lines will be entertained as more and more parents drive children to school themselves. The available dual- and even tri-pane automatic sunroof options are perfect for circulating fresh air into the Pacifica's cabin with the push of a simple button.
Parents can also enjoy the Stow 'n Go second-row in-floor storage bins that offer extra space for kids to store textbooks, supplies, bookbags and more — all while effectively limiting the spread of germs and keeping cross-contamination from school items to a minimum. Minivan messes are no match for the Pacifica as the minivan offers buyers an available Stow 'n Vac option. The included vacuum makes cabin clean-up a breeze. The Chrysler Pacifica also offers the latest in advanced safety technology, granting buyers access to more than 100 standard and available safety features, including a total of five LATCH child seat positions.
Additional Family-Friendly Features on the 2021 Chrysler Pacifica include:
FamCAM: an interior camera that allows parents to monitor child seat occupants in the rear of the minivan, with zoom in capabilities
Available all-wheel-drive
More standard safety features than any other vehicle in the indust
Various USB Type C ports that charge devices up to four times faster than existing USB outlets. Broad capacity allows for all family members to remain connected, even while on the go.
Follow us on Hollywood Chrysler Jeep social media for the latest Chrysler Pacifica news, including the arrival of the 2021 model. In the meantime, check out the latest Chrysler inventory at Hollywood Chrysler Jeep and schedule your test drive today. See for yourself if the Chrysler Pacifica or the Chrysler Pacifica Hybrid is the right minivan for you.
Photo Source/Copyright: Chrysler