Four Reasons you Should buy a Used Jeep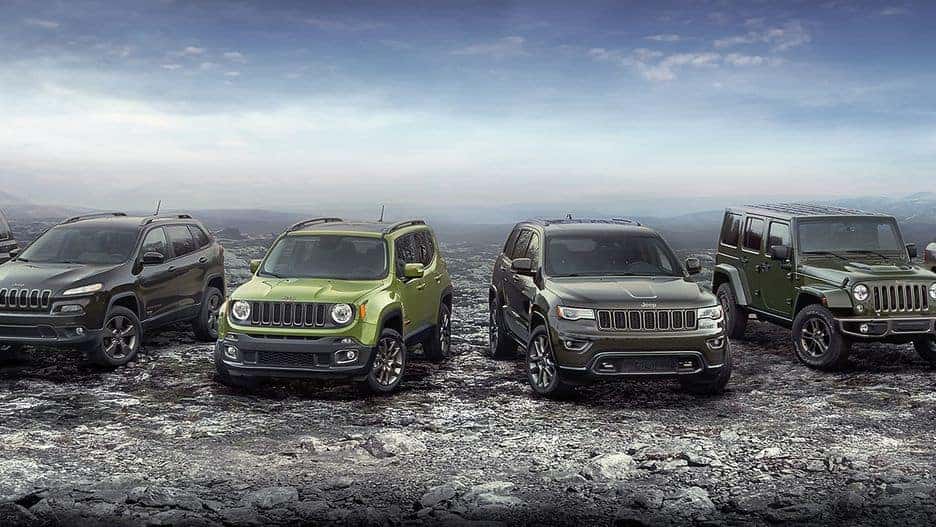 Oftentimes, consumers are won over by that intoxicating new-car smell, but it should be noted that used vehicles can very well hold their own in terms of best value for your buck. Consumers tend to shy away from used cars, and it's easy to understand their apprehension; however, it is often misplaced. Not only are used cars more affordable than their newer counterparts, but modern used cars are also intentionally built to last, allowing consumers to expect a long service life from a used car. Of course, a brand like Jeep is no exception to this idea – they've even received an ALG Residual Value award for their 2018 Jeep Wrangler.
Affordability
The reduced cost of a used vehicle is what likely attracts prospective buyers. Not only can consumers save on the reduced cost of the car, but the registration fees as well since they tend to be based on the entire transaction price. Insurance costs for used cars are also significantly lower since a key factor that influences car insurance is the value of a car, and a used car is naturally of lesser value. Consumers can experience the best of both worlds, the reliability of a vehicle like Jeep that's meant to last paired with the affordability of a used vehicle.
Reliability
As a vehicle intended for off-roading, mudding, rock crawling or even water fording, it should come as no surprise that Jeep vehicles are intentionally built to last. Ask any Jeeper and they'll tell you all about the durability of these vehicles. Some of them have even had their Jeep for over 30 years – and going strong! Nowadays models do not change drastically from one year to the next, so the old ways of distinguishing new cars from older models no longer apply. A car model that is two or three years old will not look very different from the latest, making consumers comfortable with their purchase.
Enjoy Someone Else's Perks
All Jeep vehicles are prep and primed for upgrades, and when buying used it is likely that consumers will easily find an already-upgraded one – specifically the Jeep Wrangler. Jeep lovers frequently upgrade their Wranglers – either with lift kits or advanced tech features, allowing prospective buyers to buy an already-upgraded Jeep without breaking the bank. Finding a used and upgraded Wrangler allows consumers to be off-road ready without sacrificing performance and their own money. What could be better than taking advantage of upgrades other drivers were able to make?
Certified Pre-Owned Vehicles
Still unsure about the perks of buying a used Jeep? Our certified pre-owned vehicles are meant to give consumers peace of mind when making an important purchase. Certified pre-owned cars are vehicles that meet the manufacturer's standards while also carrying some form of guarantee against defects – like a new car warranty! Consumers worried about buying a car with hidden problems can rest easy with our selection of certified pre-owned vehicles.
Ready to take the leap and start looking for your own Jeep? Come check out the inventory, both new and used, at Hollywood Chrysler Jeep. Our staff will be happy to help with any questions you may have – schedule your test drive today!
Photo Source/Copyright: Jeep