Get the Full Jeep Experience, Join a Jeep Club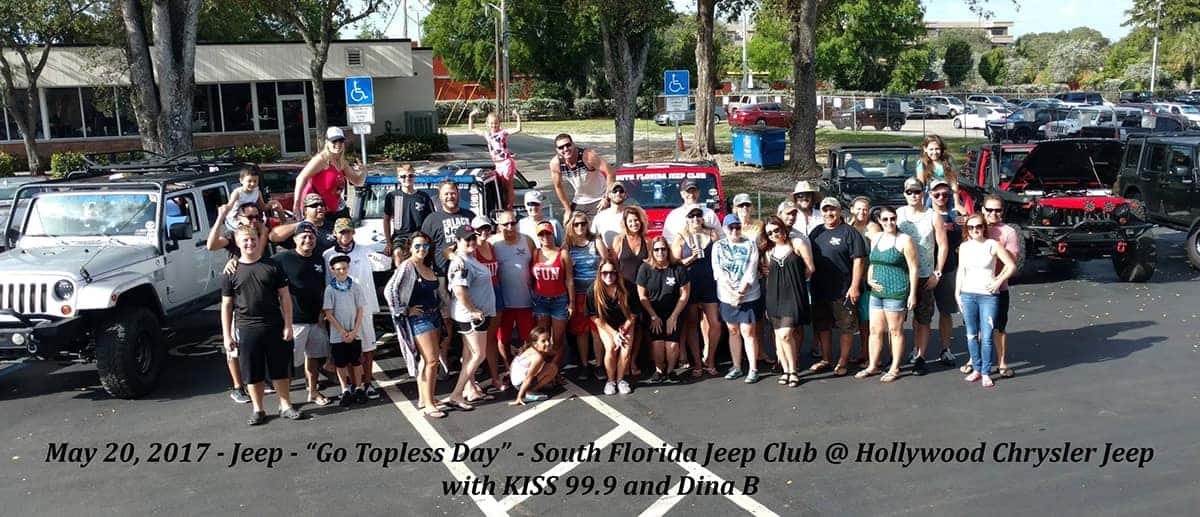 There are a lot of reasons people buy Jeeps. They are legendary, stylish, comfortable, and built to go off-road, and Jeep's quality of off-road capability is unmatched by many other manufacturers. Since the off-roading freedom is such an important part of the Jeep brand, many people in local communities have gotten together and formed local Jeep groups, and there are quite a few active Jeep groups in South Florida. If you have a Jeep and you want to make the most of your Jeep experience by modifying it, off-roading with friends, attending Jeep festivals and events, you should consider joining a Jeep club.
Mods
Aside from being surrounded people with shared interests, being a part of a Jeep club is a great way to learn about mods, learn how to do mods yourself and get advice about driving off-road. If you are new to the Jeep world, seeing the modifications other Jeepers have made to their vehicle is a great way to see what it is that you want or don't want on your Jeep. Also, fellow Jeepers love getting their hands dirty and modifying their Jeep on their own, and they are always more than happy to show someone else the ins and outs of modifying a Jeep themselves.
Learn New Places to Test a Jeep's Capabilities
Florida's a flat state and off-roading places are a little harder to come by than they are in other states, so knowing people that know all of the secret places to go off-roading is a great way to learn about new places to explore.
Have More Than One Person to Off-Road With
Though Jeep models are built to conquer all types of terrain and road conditions, Jeeps can get stuck in deep mud or trenches and that's why it is important for people to always go off-roading with another Jeeper. Not only can another Jeeper offer support and the ability to drive a stranded Jeep somewhere in case a vehicle can't be moved, most Jeeps are used to go off-roading have winches and a lot of times a winch is all it takes to get a Jeep going again.
Ready to join a Jeep club or get a Jeep? Hollywood Chrysler Jeep is a large Jeep dealership and not only do we have all of the latest Jeep models, we also host a lot of events for local Jeep clubs. You can view all of our online Jeep inventory or contact us for information about local Jeep clubs.