How the Jeep Wrangler Keeps Enthusiasts Coming Back for More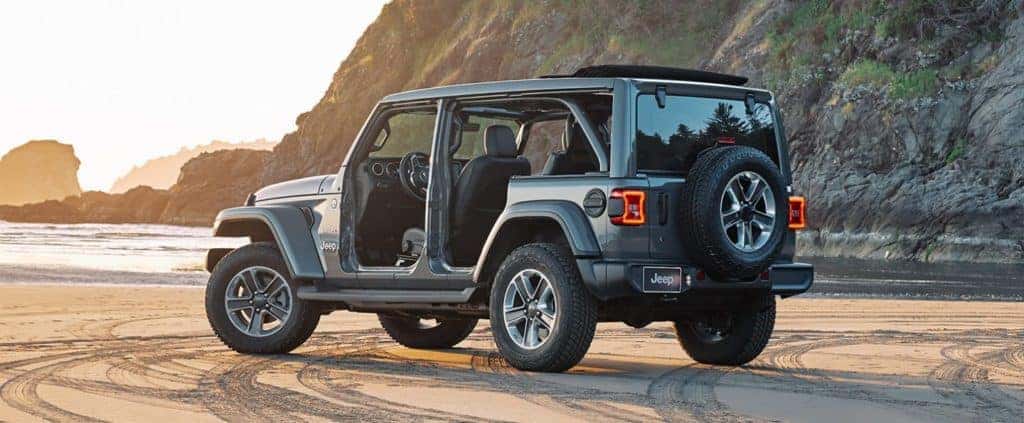 Jeep has been an American icon for more than 75 years thanks to its identity that lies adjacent to freedom, authenticity, passion, and adventure. The brand's "Go Anywhere, Do Anything" slogan is much more than that. Forged in the heat of battle during World War II, Jeep cemented its status as a brand that was here to stay long ago, but what is it about Jeep that keeps enthusiasts coming back for more? Let's explore why enthusiasts heavily support the Jeep brand.
Variety is the spice of life, and Jeep keeps its fans coming back for more with its easily-customizable Jeep Wrangler model. The 2020 Jeep Wrangler runs the gamut from rugged off-road beast to luxurious commuter and everything in between. Modernity has really transformed the Wrangler from a recreational vehicle to an everyday one. Just like the original Willys, the modern Jeep Wrangler is just as versatile with its removable doors, windshields, and various tops. In fact, buyers can opt between the traditional cloth top, a solid hardtop, or a convertible-like Power One-Touch Top that slides back with the push of a single button. Options for personalization and customization are key components of the Jeep brand.
When it comes to capability, no one can question that the Jeep Wrangler is a high-performance vehicle. Thanks to its efficient traction control and its numerous 4×4 systems, the Jeep Wrangler offers drivers excellent maneuverability, axle articulation, sufficient ground clearance for water fording and overcoming obstacles, and a wonderful suspension to boot. Additionally, the Wrangler's comprehensive suspension components also play a large role in the vehicle's ability to provide top off-roading experiences. Not only does the suspension help the Wrangler's off-road capabilities, it goes even further with components such as shocks, springs, and steering stabilizers that help the vehicle keep a straight line and more.
Durability and quality are also two major factors that contribute to the brand's popularity. In fact, the military-inspired DNA that courses through Jeep vehicles such as the Wrangler ensures that the brand is devoted to maintaining its top-notch quality. The Wrangler has won a number of design accolades and even got an exhibit in a modern art museum to celebrate its fusion of functionality and design. And speaking of design, the Wrangler is perfect no matter the terrain. The vehicle's all-wheel-drive, coupled with its safety features, suspension and shocks, ground clearance, and its cozy cabin make the Wrangler a great vehicle for all types of weather, while the adjustable features are perfect for summer comfort as well.
Perhaps the best trait of the Jeep Wrangler that keeps enthusiasts coming back for more is the fact that the vehicle honors its iconic looks. The Wrangler maintains the original front end design of the Willys MB, although it's of course been tweaked for optimal performance and capability over the years. Enthusiasts can still drive a vehicle with the original seven-slot grille, round headlights and more. Jeep is proud of its originality and what the Jeep Wrangler has inspired in people over the years, including a passion for adventure, freedom, and authenticity. The brand is committed to supporting all freedom-loving adventure enthusiasts across the globe.
Ready to be a Jeeper? Have no fear, visit The Jeep Experts at Hollywood Chrysler Jeep and we'll be happy to induct you into the club. Check out our latest Jeep Wrangler inventory and schedule your test drive today! Already own a Jeep? You'll be happy to learn that our parts and service department specializes in lifted Jeeps and we'll be more than happy to get you started on your path to customizing your Jeep Wrangler. Follow The Jeep Experts at Hollywood Chrysler Jeep on social media to stay up to date with the latest news.
Photo source/Copyright: Jeep