Jeep Wrangler and Cherokee Ranked Top in American-Made Index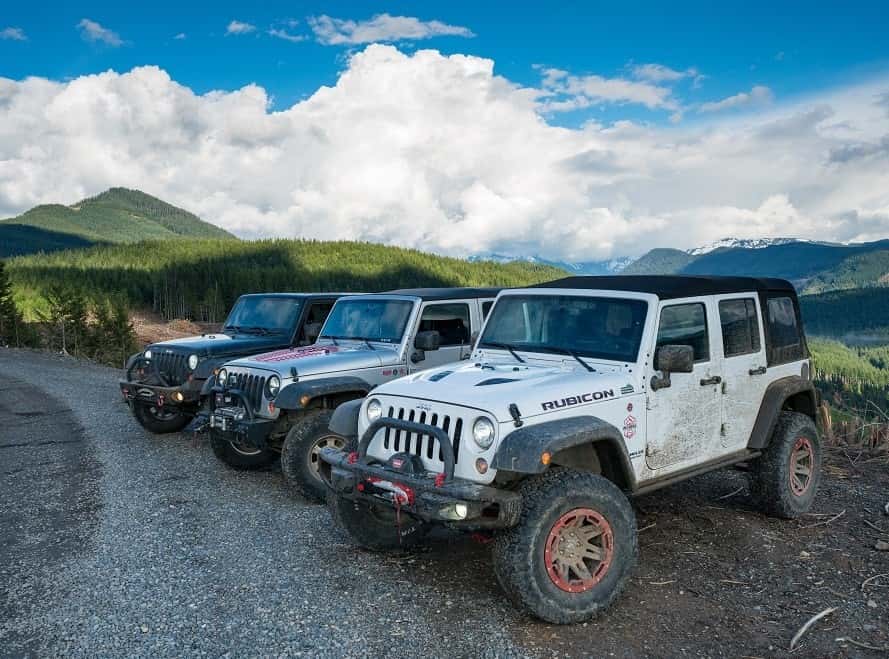 Each year Cars.com releases the "American-Made Index," but this year they revamped the way they evaluate the data and this year's study found something that generations of Americans might already assume – the iconic Jeep Wrangler and the Jeep Cherokee top the list as the most red, white and blue-blooded vehicles in the U.S.
The Jeep Wrangler and Cherokee are built in Toledo, Ohio and their domestic-parts were the highest figures Cars.com observed in the 2017 American-Made Index: 74 percent for the Wrangler, 75 percent for the Wrangler Unlimited and 70 percent for the Cherokee.
"The Wrangler is the closest descendant to the Military Jeep that helped the Allies win WWII. Just in that regard, it had very good American Credentials," said to the executive editor of Cars.com, Joe Wiesenfelder. "The SUV has long been a Cars.com favorite for off-roaders and sun-lovers".  
Unlike previous years' criteria, this year's rankings depended on five key criteria: assembly location, domestic-parts content, U.S. factory employment adjusted by sales to reflect how many employees each sale supports, engine origin and transmission origin.
Domestic-parts content originates from the American Automobile Labeling Act, which requires automakers to report overall parts content on the window sticker of each new light-duty and truck sold in the country. Though the list has always required final assembly to be in the United States, this year also looked at the numbers of the labor force.
We don't expect this to be the last time Jeep earns the title. This year, FCA U.S. stated they are investing $1 billion in assembly plants in Michigan and Ohio, as well as 2,000 new jobs in the United States. "Consistent and combined with previously announced investments, FCA US is further demonstrating its commitment to strengthening its U.S. manufacturing base, and aligning U.S. capacity to extend the jeep product lineup," FCA said.
FCA's plans will be in place in 2020 and we can't wait to see the new vehicles that come out of the new plants!
Want to get a Jeep Wrangler, Jeep Wrangler Unlimited or Jeep Cherokee? Come by and test drive some of the available Jeep models at Hollywood Chrysler Jeep! We are open seven days a week.