Latest Generation Jeep Wrangler Reduces its Environmental Footprint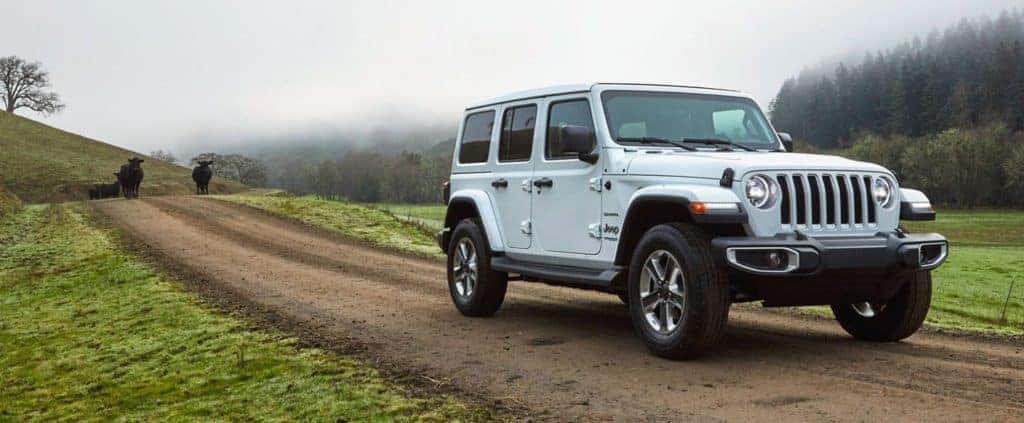 Fiat Chrysler Automobiles (FCA) continues its commitment to monitoring and reducing the environmental impact of its vehicles. FCA recently completed its last Global Warming Potential (GWP) analysis and as it turns out, the latest-generation Jeep Wrangler has a GWP 15 percent lower than the previous generation. "This is the outcome we expect when we launch a new vehicle. In all our processes, the mitigation of environmental impact is a baked-in consideration," said Mitch Clauw, FCA Vice President and Head of Global Pre-Programs and Program Management.
So how exactly is GWP calculated? The 15 percent improvement was calculated using software that's designed to examine various factors associated with a vehicle's production, on-road performance, and design. The various factors include:
Material use
Vehicle's fuel consumption
Environmental impact of fuel production and delivery
FCA makes these determinations once vehicles have reached 150,000 miles in operation. Improvements are then measured by comparing anticipated greenhouse gas emissions of other comparable vehicles. In this case, FCA compared the current Wrangler to the previous-generation Wrangler. The previous-generation Wrangler is powered by FCA's award-winning 3.6-liter Pentastar V6 engine, while the current-generation uses a standard 2.0-liter inline-four engine. The only other mechanical difference between the two models used is a discontinued five-speed automatic transmission on the previous-generation Wrangler.
The new Wrangler's performance was analyzed as equipped, with the standard 2.0-liter inline-four engine and engine stop-start (ESS) technology. According to studies, each new Wrangler vehicle has the potential to announce to a 14-metric-ton reduction in greenhouse gas emissions, the equivalent to:
Greenhouse gas emissions of three passenger cars, driven for a year
Carbon dioxide equivalent output from 7.7 tons of coal burned in a power plant
Carbon dioxide equivalent produced when powering 2.4 average American homes for a year
Additionally, Jeep also mentioned that the reduced emissions from each 2.0-liter Wrangler vehicle have the potential to curb and account for the carbon sequestration that happens in 16.5 acres of U.S. forest over the course of a year. The materials chosen for the latest-generation Wrangler also contribute to the vehicle's overall greener performance as its ferrous metal content is now down to 54 percent from 68 percent in the previous-generation Wrangler.
There's also FCA's TorqueFlite eight-speed automatic transmission that improves the Wrangler's on-road performance as it benefits fuel economy. The Jeep Wrangler now boasts an increase of three mpg when compared to the previous-generation vehicle and the corresponding five-speed automatic transmission. Jeep also offers the automaker's eTorque mild-hybrid technology, which helps improve fuel economy with the addition of an electric motor that works in tandem with the existing gasoline engine to aid in ESS and more.
Other highlights for FCA include an investment of $400 million to produce the Wrangler's engine at a former transmission plant in Kokomo, Indiana, leading to new jobs and bringing FCA's employment in the state to 8,300. Additionally, this GWP analysis comes on the heels of FCA's publication of its 2019 Sustainability Report. The company continues its mission to further reduce its environmental footprint around the globe. In the past decade, FCA has reduced its carbon footprint by 27 percent, slashed its waste generation by 64 percent, and diminished its water use by nearly 40 percent.
Ready to get behind the wheel of a greener Jeep? Visit us at Hollywood Chrysler Jeep and explore the latest perks that Jeep has to offer. Check out our current Jeep Wrangler inventory and schedule your test drive today. Follow Hollywood Chrysler Jeep on social media to stay up to date with the latest news.
Photo Source/Copyright: Jeep