Mopar and JPP Announce New Accessories for the 2021 Jeep Grand Cherokee L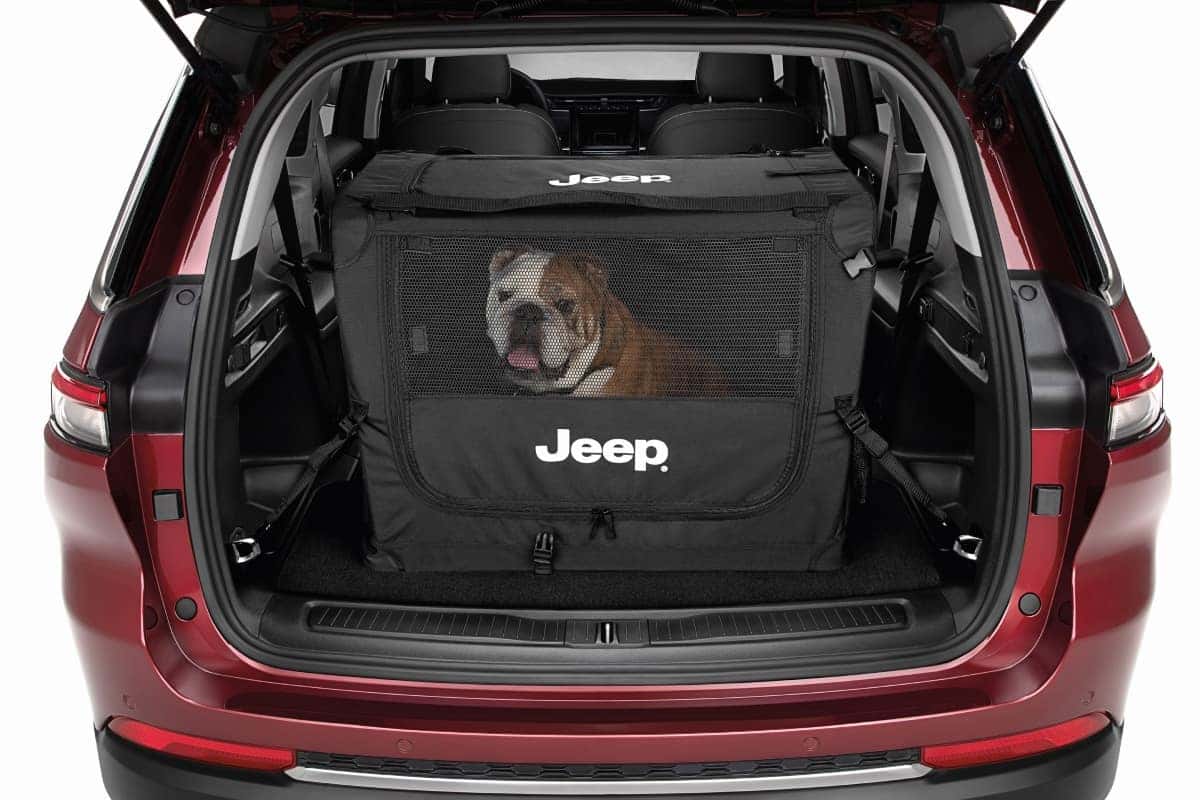 Ranging from pet kennels to bike carriers and everything in between, Mopar just announced its latest factory-backed, quality-tested, all-new accessories for the 2021 Jeep Grand Cherokee L.
"The all-new Jeep Grand Cherokee L presents a great opportunity for customization and personalization. Across the entire Jeep Grand Cherokee L lineup, we offer 75 factory-backed, quality-tested accessories," said Mark Bosanac, North America Vice President, Mopar Service, Parts & Customer Care.
Here's a selection of Mopar accessories now available for the all-new 2021 Jeep Grand Cherokee L:
New side steps ($750)
Designed to flow with the vehicle's overall design, the fully integrated side steps are made from black galvanized steel with stainless steel and chrome-flashed overlay. The steps are powder coated for a durable finish and attach to the vehicle with three mounting brackets and stud plates on each side. No drilling is required for installation.
All-weather floor mats ($260)
All-weather floor mats are made from heavy-duty rubber and feature a bucket-style design, providing full coverage of the vehicle's carpet in the footwells. Mopar includes two front-row mats, two second-row mats, and one additional third-row runner mat. All mats are black and are accented with a Jeep logo.
Pet kennel ($190)
Keep pets secured while traveling with this collapsible kennel. Made of black nylon mesh, this kennel includes two pockets, a carrying handle, webbing zipper pulls and straps, and three entry doors.
Bike carrier ($200)
This bike carrier fits one bicycle (bike frames up to 3-1/8 inch in diameter), is roof-mounted, and requires upright installation. Automatic, self-adjusting claws work to securely clamp the bike every time.
Tent kit ($390)
Mopar's tent kit features a blue and gray tent with a 10-by-10-foot sleeping area, two doors, three large mesh windows, inside pockets, an overhead storage net, an exterior canopy, and a 7-by-6-foot screened room. All contained within a carrying case for easy storage.
Rear-seat infotainment ($1,625)
Mopar offers buyers of the 2021 Jeep Grand Cherokee L a rear-seat infotainment system with a roof-mounted DVD player and a vast 10-inch display screen. The kit also includes a Seal Gray bezel, two Bluetooth headphones, one Bluetooth remote control, and a mounting bracket with hardware.
"The Jeep brand continues to shatter expectations of the full-size SUV segment with the all-new 2021 Jeep Grand Cherokee L. Now t=with a third row of seating for the first time, the newest iteration of the most awarded SUV ever is designed and engineered to deliver an unmatched combination of even more legendary 4×4 capability, superior on-road refinement, premium styling, and craftsmanship inside and out," said Jim Morrison, Vice President, Jeep Brand North America.
If you'd like to know more about Mopar's product portfolio that exceeds hundreds of factory-engineered parts and accessories for the Jeep lineup, reach out to The Jeep Experts via Hollywood Chrysler Jeep social media. Come test drive the latest from Jeep here at Hollywood Chrysler Jeep; get familiar with the 2021 Jeep Grand Cherokee L. Schedule your test drive today!
Photo Source/Copyright: Jeep