Next-Generation Jeep Grand Cherokee Rumors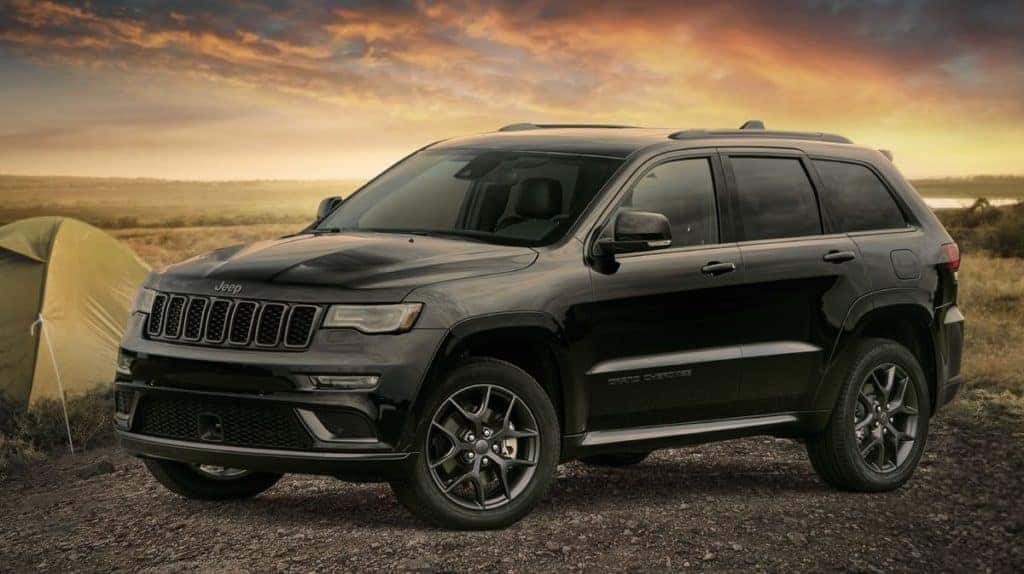 We've known for some time now that a new Jeep Grand Cherokee is coming. The Jeep brand has been hinting at a new Grand Cherokee generation for a few years by now. Spy photographers spotted heavily-camouflaged prototypes out testing in the wild back in August of 2019, but the model has remained an elusive creature in the spy photo world ever since. However, that hasn't stopped the rumor mill from churning and information from trickling out as the folks over at Allpar just added a little more heat to the rumor mill thanks to new powertrain rumblings.
Automakers as a whole have consistently moved production toward smaller turbocharged engines. There's been some talks and speculation that the next-generation Grand Cherokee might actually nix its V6 and V8 engine options, likely doing away with the supercharged SRT option that's currently part of the Grand Cherokee lineup. Allpar is here to debunk those rumors, as the publication has it on good authority from an alleged insider that the classic Pentastar V6 and HEMI V8 options are here to stay. Of course, this remains unconfirmed as Jeep does not comment on vehicles that are currently in the final production stages, but Allpar notes that it would be wise for the brand to offer familiar engines in an SUV segment that's incredibly competitive.
Here's where things take an interesting turn, it appears that those two well-established engines won't be the only options on the table for buyers. Reportedly there will also be a turbocharged 2.0-liter option, and a four-cylinder engine scheduled to arrive a few months after the Grand Cherokee's launch. Figures and power output for the incoming engines are unknown, nor it is clear if the four-cylinder engine will eventually replace the Pentastar V6. Upon reviewing this information, automotive insiders believe that Jeep will stick with the familiar engines at launch as a way to attract its loyal customers, but the 2.0-liter and four-cylinder options will eventually be introduced to phase out the older engines. Allpar also mentioned the fact that Jeep did promise a plug-in hybrid variant for each of its vehicles, so that option is expected to come to fruition within the same year as well.
Any way we look at it, big changes are in store for the Grand Cherokee and it's the perfect time for a massive overhaul of the model. The current Grand Cherokee generation dates back to 2011, but the SUV hasn't been tempered in terms of sales. In 2019, a total of 242,969 Grand Cherokee vehicles were sold, an impressive increase of 8 percent when compared to 2018 figures and taking into account the highly competitive SUV market. The next-generation Jeep Grand Cherokee is expected to debut later this year as a 2021 model.
Ready to join the Jeep family? Visit The Jeep Experts at Hollywood Chrysler Jeep and check out our current Jeep inventory. Whether you're searching for an adventurous model like the 2020 Jeep Gladiator to take you off the beaten path, or a comfortable commuter like the Jeep Grand Cherokee, The Jeep Experts have got you covered. Follow Hollywood Chrysler Jeep on social media to stay up to date with the latest Jeep news.
Photo Source/Copyright: Jeep