Past, Present and Future of Jeep: 4xe is Here to Stay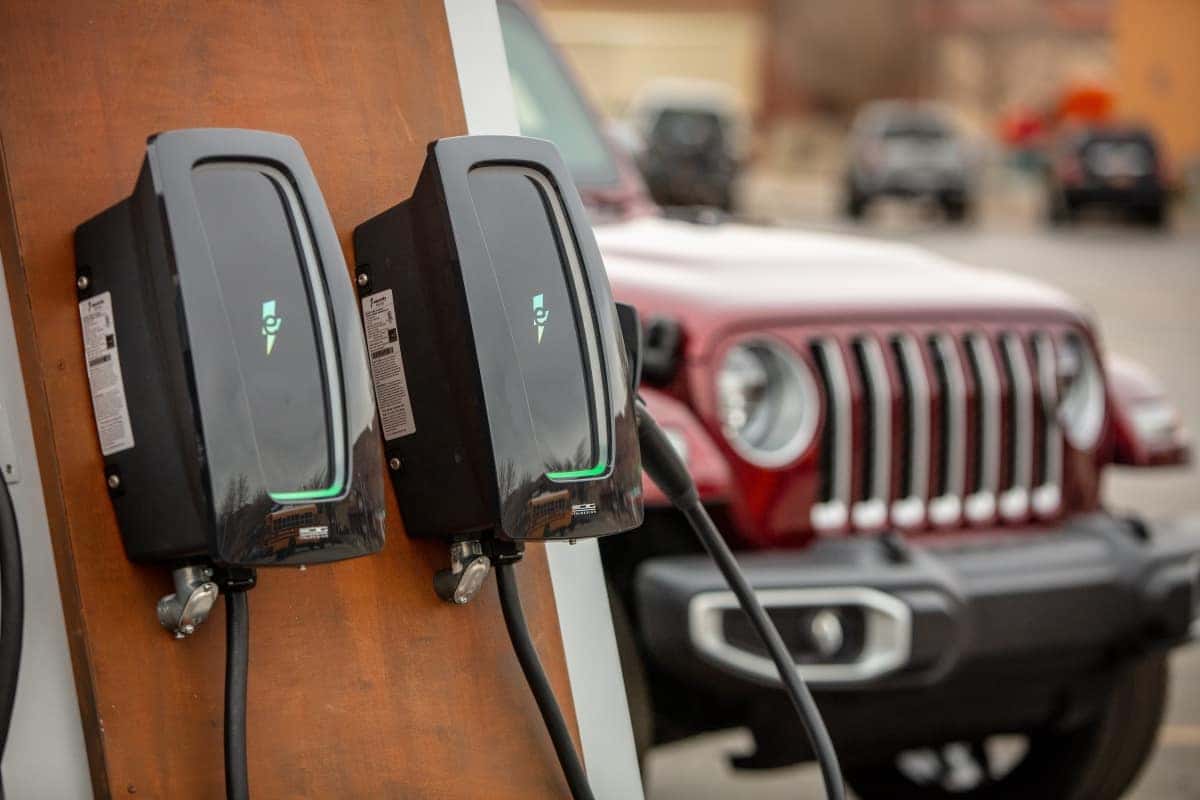 Willys-Overland first signed a contract with the U.S. War Department on July 15, 1941 and set forth on a course that would change history and produce the first ever Jeep military vehicle. These days, 80 years later, the Jeep brand is recognized around the world for its iconic vehicles and exceptional 4×4 capability. So what exactly lies ahead for Jeep? Well, as it turns out, the automaker is branching out into new segments, as well as the use of 4xe electric vehicle technology. Jeep is determined to continue its evolution 80 years into its history by forging a new path ahead. 
"We're celebrating our 80th anniversary by continuing to move upward and forward. We're expanding our portfolio into new segments, with the three-row Jeep Grand Cherokee L, while setting a strong foothold in the premium SUV market, with our all-new Wagoneer and Grand Wagoneer. Next in our exciting global product pipelines is the introduction of the all-new Jeep Grand Cherokee, which will be equipped, for the first time, with plug-in hybrid 4xe technology. We are fully committed towards a vision of a zero-emission future, and by 2025 we will be offering a zero-emission fully electric Jeep 4xe in every SUV segment," said Christian Meunier, Jeep Brand Chief Executive Officer. 
To honor its commitment to its zero-emission vision, along with its 80th anniversary, Jeep posted an all-new video to its Youtube channel titled "Jeep Life Electrified." The original debuted during the 2021 Stellantis EV Day event. Designed to showcase the unique nature of the electrification process for Jeep, the latest video intertwines with a couple's love story. The piece highlights numerous Jeep brand models, along with future technology and the brand's global community — all with a focus on establishing a brighter future ahead. Bastille's new song, "Give Me The Future," is featured in the video. 
"We are committed to make Jeep the greenest and most exciting SUV brand. The electrification of the Jeep lineup will allow commuters to travel solely on electric power, delivering an efficient and fun on-road experience and offering an ability to enjoy even more off-road capability in nearly complete silence," added Meunier. 
This latest zero-emission mission that Jeep's embarking on marks a significant milestone in the brand's history. Just like its inception, the brand's future is defined by a sense of open-air freedom, groundbreaking 4×4 innovations, pioneering spirit, and an overall sense of community. 
Out with the old, in with the new
The arrival of Jeep's 4xe technology is destined to develop and produce some of the world's most capable, fun, and advanced 4×4 vehicles across the globe. The all-new Jeep Grand Cherokee, the brand's next 4xe offering, is slated for an introduction at the 2021 New York International Auto Show. As the icon of the brand's lineup, the Jeep Wrangler 4xe is leading Jeep's electrification efforts. Made possible by a sealed waterproof battery pack and electronics that can handle any driving conditions, the Jeep Wrangler offers an impressive 375 horsepower and 470 lb-ft of torque. Buyers can enjoy a driving range of 370 miles, 494 MPGe, E-selec driving modes, and acceleration from 0-60 mph in only six seconds. 
Explore the all-new Jeep Wrangler 4xe at Hollywood Chrysler Jeep. If you're curious about how Jeep's latest Plug-in Hybrid technology works, you can count on The Jeep Experts from Hollywood Chrysler Jeep to break down the details for you. Visit Hollywood Chrysler Jeep, check out the latest Jeep inventory and schedule your test drive today! Follow Hollywood Chrysler Jeep on social media to stay up to date with the latest Jeep news and offers.
Photo Source/Copyright: Stellantis