Possible engines for the 2018 Jeep Wrangler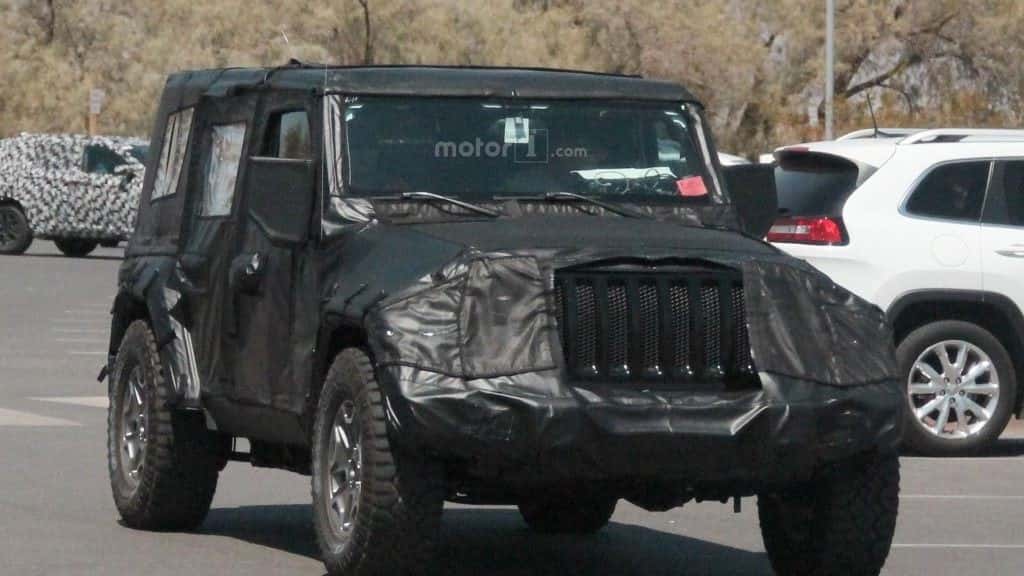 One of the most anticipated cars of the 2018 model year is the next-generation 2018 Jeep Wrangler. The biggest question on everyone's mind is what kind of engine the Wrangler will have. Although not confirmed, Jalopnick.com received an anonymous tip about the range of motors, including two versions of the planned diesel. So let's see if this anonymous tip is really coming from a reliable source.
The source, who claims to have informants at Fiat Chrysler Automobiles, states that the Wrangler may come with six different engine options:
Two versions of the 3.6 Liter Pentastar Engine
3.0 and 2.2 Liter Diesel
Two versions of the 2.0 liter and 4 cylinder engine
There were recent reports of diesel engine testing on the wrangler for hardcore off-roading. JL Wrangler Forums received some spy photos of some diesel testing being done in the desert. The pictures showed a diesel exhaust fluid tank underneath the mule Wrangler along with a very obvious "Rubicon" sticker on the hood. JL Wrangler also stated that "all but assured to have the 3.0 liter VM V6 diesel engine expected to be paired with the 8H975 transmission." Sadly, there is no news about a diesel manual wrangler but hey, it's still early.
Another rumored tip are all of the Wranglers possible different body options. Some include:
Black hard/soft top
Tan soft top
Power retractable top
Body color hardtop
two/four-door options
Unfortunately, when reached out for comments or clarification, and FCA responded with "cannot comment on future product." Stay tuned….