Rumor has it – We Are Getting a Grand Wagoneer Trackhawk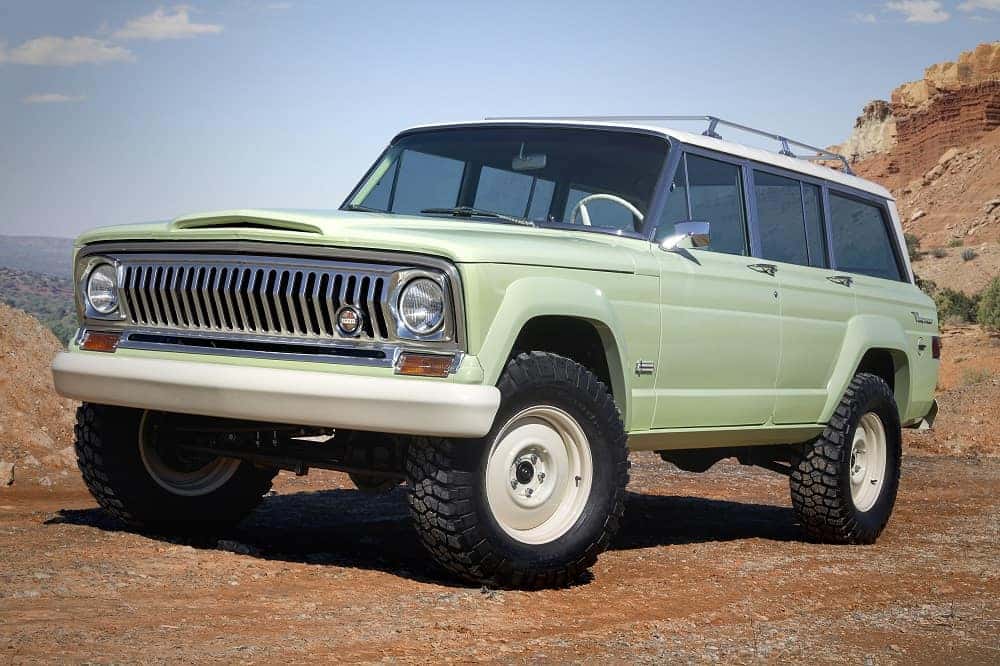 Consumers have been eagerly waiting for the arrival of the Jeep Wagoneer and the Grand Wagoneer for a few years now. Initially, the production of these vehicles was merely a rumor, but eventually, it became a reality when Fiat Chrysler Automobiles (FCA) confirmed the Wagoneer lineup for a debut in 2022. Fans and consumers alike now have a new tidbit of information to speculate about – recently, rumors have sprung up that FCA will equip the Grand Wagoneer with their impressive supercharged 6.2-liter HEMI V8 engine. That's right, we could be getting a Grand Wagoneer with an engine listed as generating a whopping 718 horsepower, mighty close to the Hellcat engine that generates 717 horsepower.
The rumor started when the folks over at Road & Track got ahold of a document from German transmission maker ZF. The document, that includes specs and equipment details, mentions a model labeled as the "Grand Wagoneer Trackhawk." Among the more interesting specs listed is the ZF eight-speed transmission, the very same automatic high-torque gearbox that is used in the Grand Cherokee Trackhawk. Oddly enough, the Rolls Royce Cullinan uses this transmission as well – making it clear Jeep is intending to be a luxurious heavy-hitter. As if this wasn't enough of an exciting rumor, there's also speculation that the new Wagoneer will look to the Ram pickup truck to provide the final underpinnings. Initially, it was to be believed the new Wagoneer would be built on the underpinnings of the Grand Cherokee but it's clear that FCA is aiming to impress not only with style but clearly with power as well. See the leaked document in question below:

While it's true that Jeep's entrance into the 3-row SUV market feels as if it's been unbearably delayed, just the idea of a Wagoneer Trackhawk is enough to rev up the anticipation for eager fans all over again. At the moment the quickest three-row SUV is the Dodge Durango that is outfitted with a 6.4-liter HEMI V8 engine, meaning FCA has taken on the challenge of making an extraordinary SUV before. Of course, at this moment this is all pure speculation based on a leaked document dated from 2017, but it isn't that far fetched to think that Jeep wants to continue their winning lineup by introducing an exceptional, high-powered three-row SUV. As is customary with vehicles that have such a future production date, FCA declined to comment. It's expected that the Wagoneer and Grand Wagoneer will both go into production in 2019 at the Warren Truck Assembly plant. 
Just because we are still a few years away from the arrival of the Jeep Wagoneer doesn't mean consumers don't have access to other fantastic vehicles from the Jeep lineup at this moment. Here at Hollywood Chrysler Jeep, we have an extensive Jeep inventory. Our friendly and knowledgeable staff will be more than happy to help you with any questions you may have – they'll even take you for a test drive! Schedule one today!
Already own a Jeep? You can schedule an appointment with our service department (open Monday through Saturday) online.
Photo Source/Copyright: Jeep