Second Year Chrysler Pacifica Hybrid Named to Wards 10 Best Engines List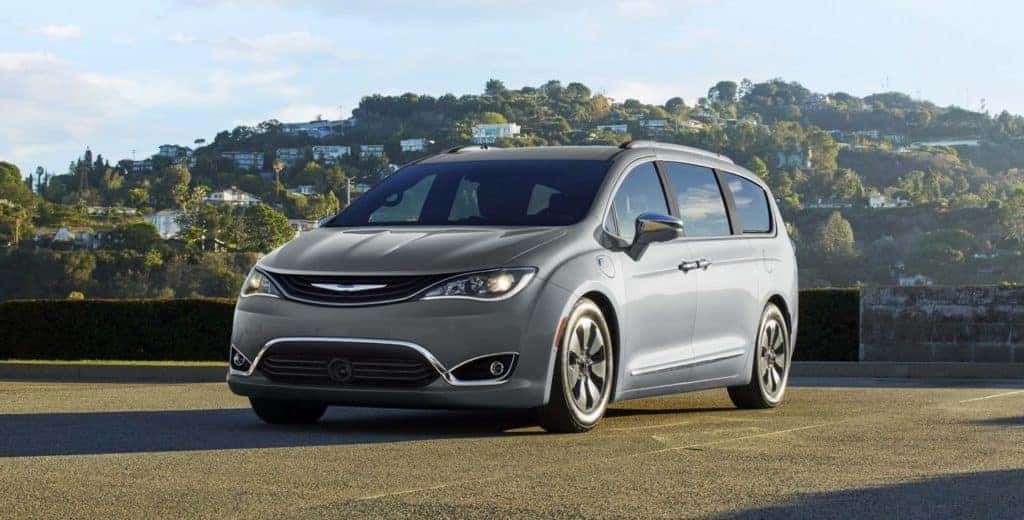 Editors at WardsAuto have named the 3.6-liter Pentastar eHybrid one of the Wards 10 Best Engines for 2018. For the second-year in a row, the powertrain has been honored with this achievement, which adds to the lengthy list of awards that the Pacifica has earned since its release.
"We knew this was a special project when we were asked to develop the most fuel-efficient minivan ever," says Bob Lee, Head of Engine Powertrain and Electrified Propulsion Systems Engineering – FCA North America. "Receiving this award, especially for the second time, validated our early conviction – as do reports from our customers."
Thanks to the plug-in hybrid propulsion system, the Pacifica Hybrid is considered the most efficient minivan in its class. Based on its Environmental Protection Agency (EPA), the Pacifica Hybrid received a rating of 84 miles-per-gallon-equivalent – a combination of electricity and gasoline usage plus city and highway-cycle testing.
Organized by FCA US, over a two-year span, 100 Pacifica Hybrid customers participated in a monthly ownership-experience surveys. The results showed that 47 percent of customers reported more of a driving range than expected and 22 percent expressed they've observed "much more."
According to Judge Drew Winter, "The Pacifica Hybrid is a big, seven-passenger plug-in hybrid minivan with all the bells and whistles families have come to adore, but with 33 miles of full electric range and levels of fuel efficiency unimaginable just a few short years ago," says the Senior Content Director of WardsAuto. "With most owners using their minivans to run errands and occasionally take a long-distance drive, the Chrysler Pacifica Hybrid is a stroke of genius."
An innovation developed by an in-house team of engineers, the vehicle's eFlite electrical variable transmission is able to retain the functionality that customers expect from minivans during a high-efficiency driving experience. According to FCA US, the eFlite gearbox uses a one-way clutch that enables the motor typically used only as a generator, to power the wheels, depending on driving conditions. These studies resulted in increased efficiency, refinement, and improved component packaging.
The 2018 Chrysler Pacifica Hybrid's engine works with a 16-kWh lithium-ion battery pack, which is located under the second-row floor, with the ability to recharge in at least two hours using the optional 240-volt charger. As the battery's energy decreases, the Pacifica begins to partially run on the engine to increase energy and efficiency. Basically, as the battery pack loses energy, the Pacifica is supplemented by the Pentastar 3.6-liter V6 gasoline.
"Imagine the convenience that comes with plugging in at home, instead of stopping at the gas station once or twice a week," says Tim Kuniskis, Head of Passenger Car Brands – Dodge, SRT, Chrysler and FIAT, FCA – North America. "Now combine that with the capacity to transport up to seven people in superior comfort. That makes the 2018 Chrysler Pacifica minivan a mobility solution like no other. And it's not just us, who say it. Today's announcement is the latest in a series of such honors."
Interested in taking a 2018 Chrysler Pacifica for a test drive? Visit Hollywood Chrysler Jeep located in Hollywood, FL or visit our website for our available 2018 inventory. We look forward to hearing from you!
Photocred: Chrysler.com