Summer Full of Beach Days Made Easy with Chrysler Pacifica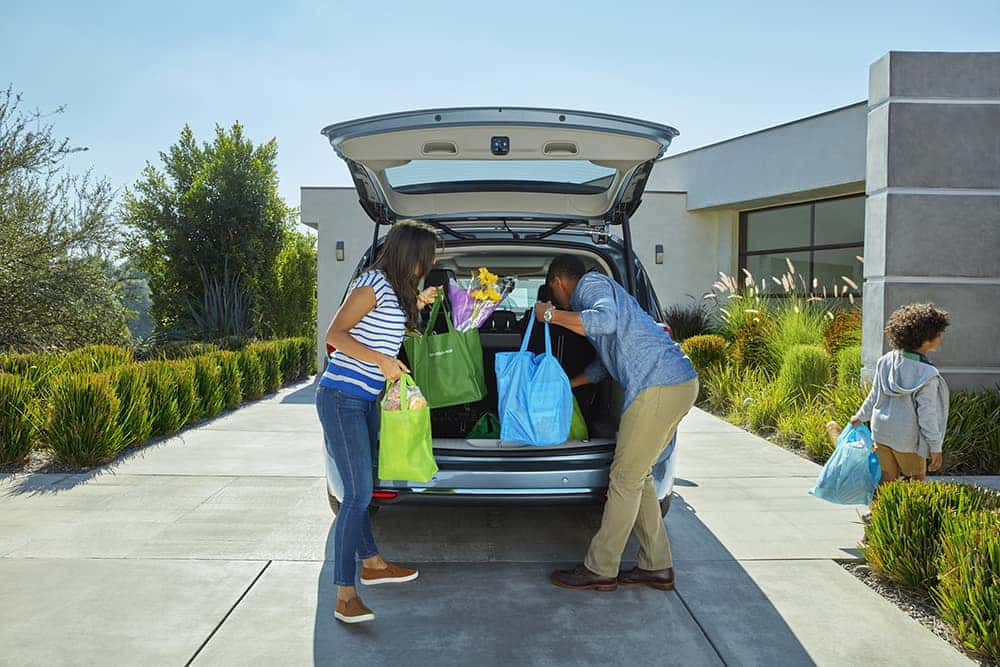 The beach is definitely a saving grace in South Florida on hot and sunny days, but when you have a large family and a lot of things to bring to the beach to make it a day that everyone will enjoy, sometimes a day trip to the beach can feel like a hot, sweaty, sandy nightmare, but that's not the case when going to the beach in the Chrysler Pacifica.
People + Cargo
With the Chrysler Pacifica, you have the ability to bring up to eight people and with the Pacific's 140.5 of cargo capacity, there's plenty of room for just about any beach gear — and trust us, we know there's a lot to bring when you have children. Boogie boards,  kites, towels, beach chairs, coolers, tents, car seats, strollers and even items as large as paddle boards or longboards can even fit in the interior of the van when the seats are properly configured.
Sure, all of those items might be able to fit in a truck bed, but unless you bring every item to your spot in the sand for the day, those items aren't secured. Furthermore, if the truck is completely full with people and you have to leave the beach because of an unexpected rainstorm, items like strollers, towels and blankets will be stuck out in the rain.
With the Chrysler Pacifica's innovative Stow 'n Go seating, there is huge trunk space in the back for large items, and there are built-in storage compartments in the second- and third-row seats, and they are perfect for passengers to store their personal items like towels and beach bags.
Cool Interior
It's never fun to be in a scorching hot car before or after being in the sun for a few hours, but the Chrysler Pacifica has ways to avoid that. First of all, the Chrysler Pacifica has sunscreen glass that protects passengers from the intense sun rays, and many Pacifica trims come standard with second – and/or third-row sun visors that provide extra protection from the sun. The Chrysler Pacifica also has a three-zone auto control front and rear air conditioning, so backseat passengers can be just as comfortable as front-row passengers. Finally, the Pacifica is available with a remote-start feature, so the minivan can be turned on and the vehicle can start cooling down before anyone even has to get in the car.
Clean Interior
No matter how hard you try, there's no way to keep sand out of a vehicle after a day at the beach, but owners of the Pacifica don't have to worry about that problem like other people do. With the exception of the Chrysler Pacifica L, all Pacifica trims are fitted with easy-to-clean floor mats, so removing sand can be as easy as shaking out the floor mats. But even better is that the Chrysler Pacifica is available with the Stow 'n Vac, which is a built-in vacuum cleaner, so even after the messiest of days, parents and kids can quickly vacuum up any mess.
Even on the busiest of beach days, the Pacifica helps put drivers at ease. The Pacifica is available with a 360-degree surround view camera system, so drivers always have a clear view of the traffic and pedestrians around the vehicle. The Pacifica is also available with parallel and perpendicular park assist, which can be a big stress reliever in the event of parallel parking in a tight space.

Whether beach days are few and far between, or an activity you routinely do, having a vehicle that can fit everything you want and need for a day out in the sun will make every beach day a lot better. You can check out our Chrysler Pacifica inventory online or visit Hollywood Chrysler Jeep and test drive a model today. We are located in Hollywood off of State Rd. 7 and we are open seven days a week.