The Latest Jeep Ad Campaign Involved a Music Competition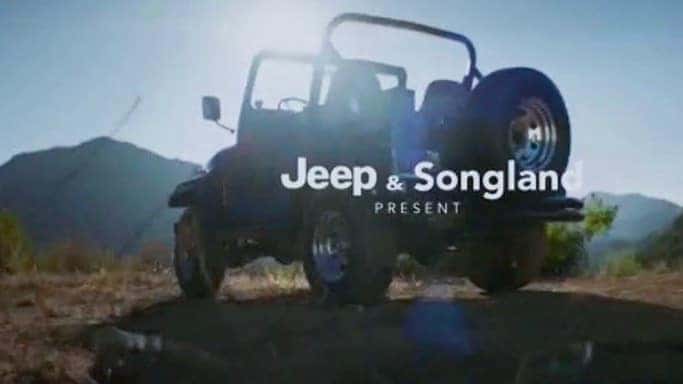 The Jeep brand continues to innovate its advertising efforts with the music industry and its latest foray into the music business involved teaming up with NBC's summer hit show "Songland." The competition series was designed to give one songwriter the change to write an original song that would be used in a new Jeep television commercial. Now that the series has come to an end, the winning song "Young", penned by contestant Katelyn Tarver, will be recorded by Nashville artists Old Dominion. The 90-second TV ad premiered during the show's finaly on August 21st (2019) and is available across all of the Jeep brand digital and social channels, while the song is available on all streaming platforms.
"The opportunity to work with NBC and 'Songland' showed us that we can rewrite the rules of traditional product placement in such a way that we achieve an unprecedented level of authenticity and consumer engagement. The 'Songland' episode acted as a one-hour conversation where the Jeep brand's ethos is dissected and explored in front of a mass television audience. Additionally, working with Old Dominion, Shane McAnally and songwriter Katelyn Tarver to record a song that speaks as a love letter to Jeep brand's attributes of freedom, adventure and Americana, and share it with viewers, gave us an incredible extension to the initiative, " stated Olivier Francois, Chief Marketing Office, Fiat Chrysler Automobiles (FCA).
Mark Marshall, President of Advertising Sales and PArtnerships, NBCUniversal, added "We loved partnering with Jeep on a marketing and music first that allowed the brand to be the principal element of the storytelling for 'Songland'." The show's producer-mentors included Ryan Tedder — lead singer of One Republic and Award-winning producer of artsits such as Adele and Taylor Swift; who is no stranger to working with Jeep. Tedder and his band OneRepublic launched the 2018 Summer of Jeep campaign with their hit single "Connection." Additionally, OneRepublic also participated in the Jeep brand's "More Than Just Words" ad campaign as part of the automaker's Big Game Blitz leading up to the 2019 Super Bowl.
"More Than Just Words" shattered online viewing records for FCA with over 110 million views. The short video featured a visual narration of "The Star Spangled Banner," inextricably linking the patriotic service of Jeep during the Second World War and other imagery invoking Americana. The video remains the Jeep brand's source of most positive online social sentiment, with 99 percent of comments being either positive or relatively neutral. Jeep also recently worked with actor, singer-songwriter and musician Jeremy Renner as part of its 2019 "Summer of Jeep" campaign. Check out the latest ad featuring "Young" performed by Old Dominion below:
Check out all that Jeep has to offer buyers during the 2019 Summer of Jeep event here at Hollywood Chrysler Jeep. If you've got any questions, The Jeep Experts at Hollywood Chrysler Jeep have got you covered! Schedule your test drive today!
Photo Source/Copyright: iSpot.tv