Top Five Summer Upgrades for the Jeep Wrangler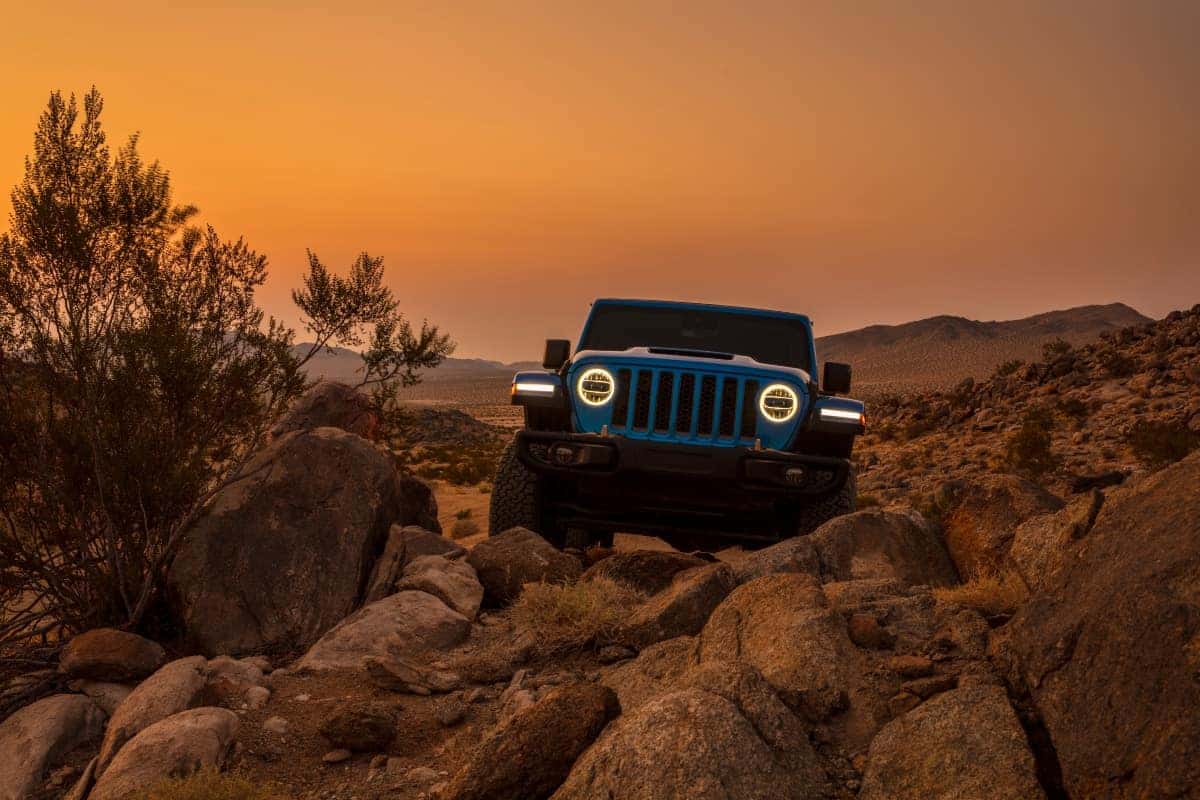 Summer is the best season for Jeepers to enjoy their Wrangler to the fullest. Unlike run-of-the-mill vehicles, the Wrangler can live it up thanks to its removable doors and roof, and not to mention its impressive set of 4×4 systems. Before hitting the trails, summer is a great time to make some warm weather upgrades to the Jeep Wrangler. Perhaps enthusiasts need a snorkel so they can waterford and submerge the engine without having it give out, or maybe a winch will come in handy for those who get stuck in the mud. Other upgrades can be a simple audio system upgrade, perfectly suited for the Jeepers who are city cruisers more than anything. Here are five of the best summertime upgrades all Jeepers should consider this summer.
Summer Tires
Tires designed specifically for the summer months can significantly improve the overall driving experience. Whether it's driving on- or off-road, all-terrain tires are designed to tackle summer conditions — they can withstand high heat and are not susceptible to a volatile deflation/expansion. Additionally, tires engineered for the summer months help mitigate the risk of hydroplaning when driving through a summer rainstorm thanks to their deep grooves — Jeepers really can't go wrong by making the switch.
Bikini Top
Once spring arrives and the temperature heats up, Jeepers can't wait to remove their hardtop to enjoy the outdoors. However, removing the hardtop exposes the vehicle to the elements, such as occasional rain but also the hot, blazing sun. Bikini tops are easy to install, made of lasting vinyl, and cover both the driver and passenger side alike. Ideally, a good bikini top for a Jeep Wrangler will provide enough protection and shade without taking away too much from the open-air driving experience.
Cool Camping Accessories
Jeep accessories and aftermarket add-ons know no bounds, and Jeepers with a real love of the outdoors will be pleased to learn that plenty of add-ons enhance the experience. Pop-up tents specifically tailored for the Jeep Wrangler are available and can be mounted on top of the vehicle. They even come with a retractable ladder for easy access. Jeepers can also attach awnings, tables, and more to their Wrangler, making it the perfect companion while off the beaten path.
Door Removal
While removing the hardtop is a common way to access the open air while on paths unknown, removing the doors really takes things to the next level. Considered one of the best upgrades available, Jeepers can often remove their existing doors and replace them with tubular ones. Removing the doors sets the Wrangler apart even more as traditional vehicles do not customarily have this much exposure to the elements. Wrangler doors are not known for being light, so we recommend Jeepers recruit a buddy for assistance.
Lift Your Wrangler
This summertime tip isn't for everyone, but Jeepers dedicated to off-road life can't deny the benefits of having a lifted Wrangler. Not only does a lift make the Wrangler much more menacing due to its height addition, it is also a very practical upgrade that allows for added clearance while off-road. Obstacles such as rocks and tree stumps are no problem for a lifted Jeep as the lift adds clearance and makes navigation much safer.
Inspired to customize your own Jeep Wrangler? You'll be surprised to learn that The Jeep Experts at Hollywood Chrysler Jeep specialize in lifted Jeeps. If you've got any questions you can visit us at the dealer or reach out to us via Hollywood Chrysler Jeep social media.
Photo Source/Copyright: Stellantis