Waymo & the Self-driving Future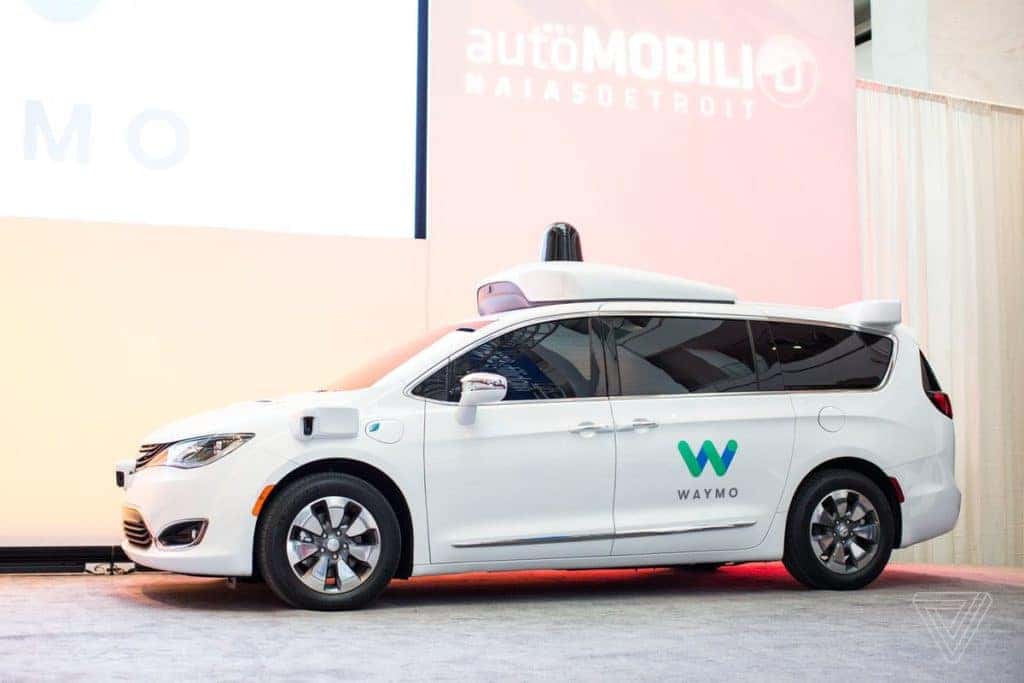 Waymo, a driverless-technology company initially founded by Google, struck a deal with Fiat Chrysler Automobiles (FCA) earlier this year to purchase as many as 62,000 minivans from the automaker for use in their ride-hailing services. Waymo first began working with FCA in 2016 as they built a small driverless fleet of Chrysler Pacifica Hybrid minivans and by 2017 began testing their ride-hailing service in the outskirts of Phoenix, AZ.
The company has been developing their self-driving technology for about a decade, with their focus spread over four potential lines of business – a ride service, offering the technology to delivery vehicles, developing other systems for public transportation, and eventually licensing the technology to FCA so the automaker can manufacture autonomous vehicles for retail.
Initially founded in 2009, Google's Self-Driving Car Project began when a team of developers created custom software and set out to alter the hardware of a Toyota Prius with hopes to tackle 100,000 self-driven miles on public roads. The then innovative Toyota Prius was challenged by classic San Francisco landmarks like the Golden Gate Bridge, the curves of Lombard Street, and the mountainous roads of nearby Lake Tahoe. The team then eventually incorporated a second self-driving vehicle to their project, a Lexus SUV.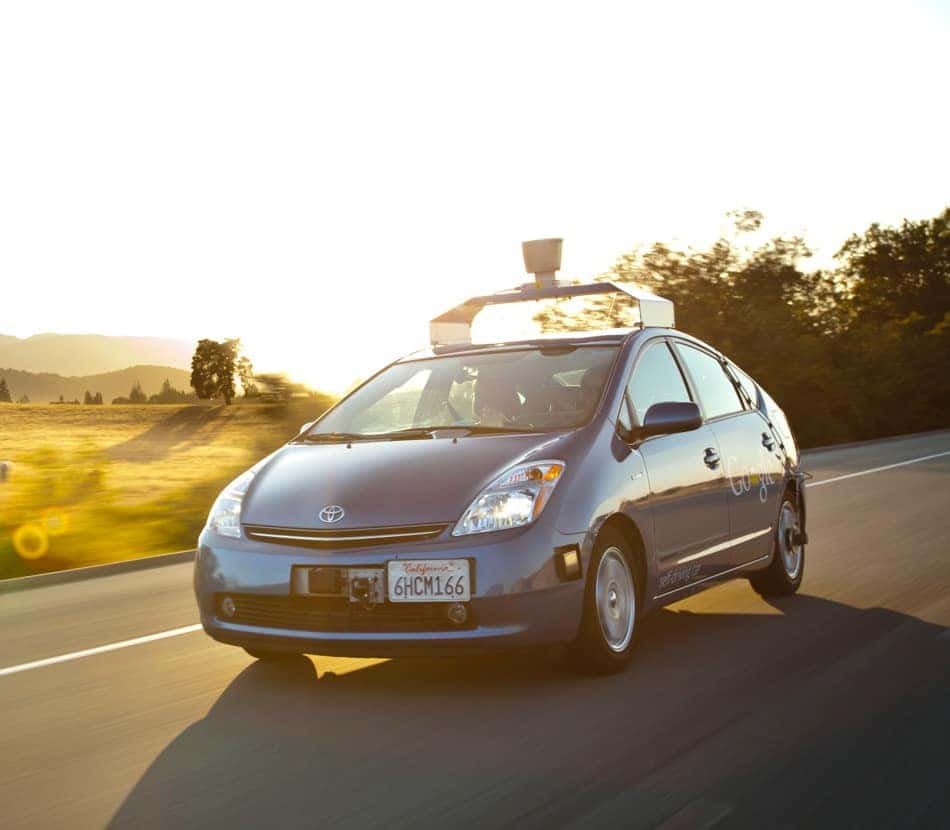 In the beginning, the team of researchers focused on highway driving because of its simplicity – maintaining a continuous speed and avoiding the cars driving ahead. With the cars offered to Googlers for use on their daily commutes, the team set out to learn how people would realistically use this car tech, with the response being overwhelmingly positive. Once sufficient ground had been covered, the team realized that they needed to move on with the next phase of testing: a self-driving car that would be capable of taking anyone from point A to point B. And so, the very beginning stages of Waymo were now in motion.
What followed was a prototype called "Firefly", designed to be neighborhood-friendly and approachable, complete with all the sensors the car needed to "see", smoothly integrated into its shape. By 2015, the Firefly was cruising residential streets in select areas of California and Texas. At the end of the year, a man who is legally blind completed the world's first fully self-driving trip on a public road by using the Waymo to drive him to a doctor's office. The prototype proved itself as it handled even the most difficult tasks, like detecting and responding to emergency vehicles and unpredictable humans on the road, paving the way for the current stage of Waymo.
How does it work?
Waymo's vehicles use their sensors and software to detect any other roadway users (motorists, pedestrians, and bicyclists) or any roadway obstacles like other vehicles or roadwork – from up to three football fields away. The self-driving fleet is equipped with three LiDar systems as detections systems that work like a radar but use light from a laser to map its surroundings. Waymo states that their LiDar system is capable of detecting something as minuscule as a helmet at distance three-football fields away.
Radar sensors positioned on the side of the hood and on the side of the roof of the vehicle can detect objects in rain, snow, or fog. Additionally, a forward-facing camera stationed atop the LiDar systems works with eight other smaller cameras positioned around the car to provide 360 degrees of visibility. Check out Waymo's 360 degrees video:
As Waymo's vehicles take in all of this visual information, onboard computers process the sensors data and try to predict what nearby vehicles, pedestrians, or bicyclists will do, forcing the vehicle to react accordingly. Waymo has been commended by the industry because of its in-house hardware and research that has helped the company significantly reduce the cost of LiDar sensors. Just a few years ago, a single LiDar sensor unit cost $75,000 – that's right, just a single unit. Nowadays, a LiDar sensor unit costs roughly $7,500, helping to make the technology much more accessible and essentially speeding up driverless and autonomous automotive technology development. Waymo almost exclusively relies on their road tests for all improvements and tweaks, making experience their exclusive teacher. As of now, Waymo is testing cars on the daily – on closed courses, public roads, and in simulations.
Waymo's Cause
Waymo believed that driving is neither as safe or as easy as it should be, and statistics would prove the company right. The goal, Waymo states, is to build a safer driver with fully self-driving technology to make it safer for everyone to get around. According to statistics from data in 2014, there were 1.25 million deaths due to vehicle crashes, with 32,675 occurring in the U.S. alone. By 2016, that number had seen a six percent increase, the highest number of deaths due to automobile accidents in the past decade. The most alarming of all statistics? 94 percent of all car accidents are due to human error and inattention with speeding, alcohol, distractions, and drowsiness as the main culprits.
With over nine million miles driven so far, and the ongoing testing of their self-driving ride-hailing service thanks to brave samaritans willing to go out on a limb for automotive science, Waymo is closer than ever to becoming a household name. Other services currently in the works include a business venture with Walmart for a grocery delivery service and other partnerships putting the ride-hailing service to good use. Commercial operations are set to begin by the end of 2018 or early 2019 as riders begin taking their first self-driven trips.
Let's chat about the future of self-driving cars on Hollywood Chrysler Jeep social media.
Photo Source/Copyright: theverge.com & Waymo