Waymo To Convert Existing Supplier Building in Detroit for Self-Driving Car project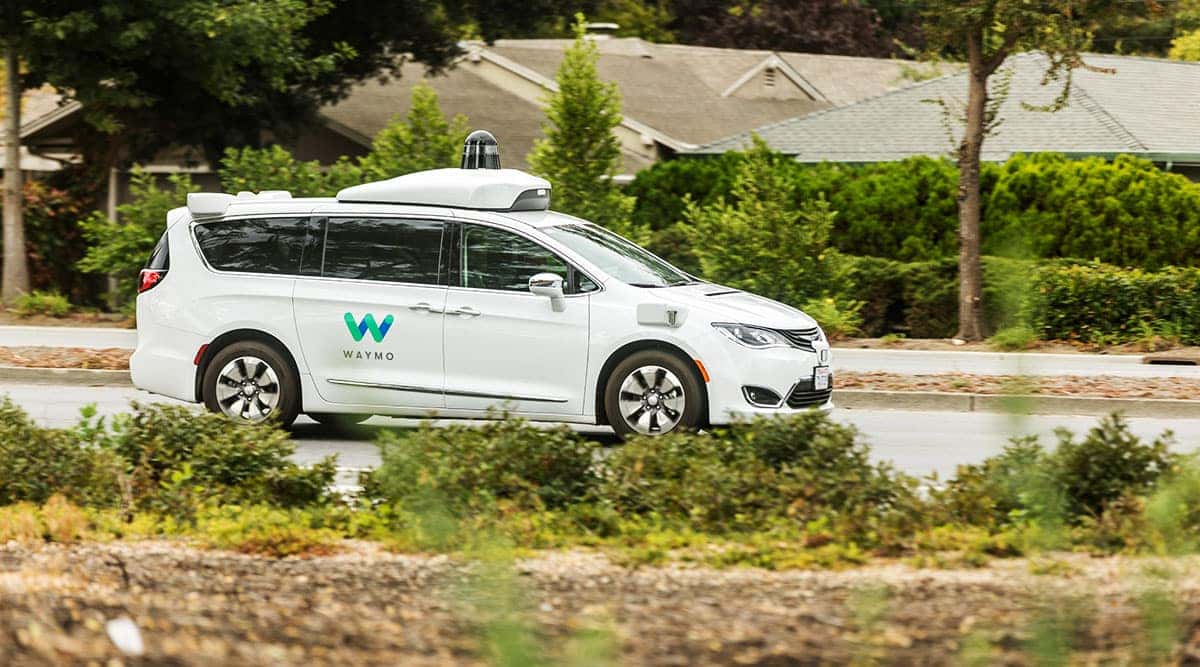 Google's self-driving car project, known as Waymo, is planning to convert an existing supplier building in Detroit to begin working on the autonomous vehicles by the end of 2019. Waymo has already agreed to purchase up to 62,000 Chrysler Pacifica hybrid minivans and 20,000 I-Pace electric cars from Jaguar Land Rover over the next few years. Waymo CEO, John Krafcik, didn't specify whether the venture he announced on April 30th, would be more than an expansion of the work that's already been established.
"Today, we're excited to announce that we've found the perfect facility in Detroit. We will partner with American Axle & Manufacturing to repurpose an existing facility, bringing a workforce back to an area where jobs in the automotive industry were recently lost," Krafcik wrote in a blog post.  
Waymo has experimented with a self-built electric car, the FireFly, but now they buy all of their vehicles from existing automakers. At the moment, the company currently operates a commercial ride-hailing service, but only in the Phoenix metropolitan area. With over 82,000 vehicles, Waymo is ready to venture into the next adventure of this self-driving car project.
The cars from Waymo's Detroit factory will be SAE Level 4, that's what the company has announced. Which means it will be capable of driving itself, but will still have backup manual controls, and it might even require a human driver from time to time to take over certain situations. The Silicon Valley company then adds the Lidar sensors, other technologies, as well as the cameras, that are required to guide the partially autonomous fleets which operate in the rural part of Phoneix.
Back in January, he hinted that Waymo was looking for a Michigan location. Such technology comes with its technical challenges for self-driving cars is maintaining the technology accurately in inclement weather, such as ice and snow. But Waymo has thought of everything, and they've already done some cold-weather testing on the Pacifica minivans from a small testing center it has operated in the Detroit suburb of Novi.    
The Michigan Economic Development Corporation has said that the new project will create at least 100 new jobs and up to 400. Alphabet Inc., a company within Google, had asked the Michigan Business Development Program for a grant of $8 million to add to its $13.6 million investment in the Detroit project.  The advanced technology center is in the center of the Detroit campus. Waymo will lease one of those existing facilities.
Waymo has worked with established manufacturers like Fiat-Chrysler and Jaguar which added autonomous hardware on top of existing designs. The American Axle's campus will be the leasing building, and it will be refitted for the vehicles. The building will be used primarily to install autonomous hardware and software in Chrysler Pacifica minivans and Jaguar I-Pace SUVs which the company has purchased, Waymo told Quartz.       
The move comes as fewer Americans are getting drivers' licenses and are using ride-sharing services instead of owning cars, according to qz.com. Startups are making cars that are beginning to drive themselves. Tech companies interested in automotive technologies are still turning to those who historically have had the expertise, which Waymo's choice suggests that even in a time of great upheaval in the United States.
According to forbes.com, Krafcik called the project the "world's first factory 100%-dedicated to the mass production of Level 4 autonomous vehicles". But GM has been ahead of the game producing "near Level 4" Chevrolet Bolts at its Orion Township assembly plant north of Detroit. Ford has been testing autonomous Fusion sedans since 2015, and it has plans to build the first self-driving cars for use by 2021 in Flat Rock, Mich. Aptiv, which is a technology company formerly part of Delphi Automotive, has done extensive testing of its navigation systems for several years.
Come see for yourself if the Chrysler Pacifica is the right SUV for you at Hollywood Chrysler Jeep.
Photo Credit: transporttopics.com