Jeep Renegade Limited Trims: 75th Anniversary + Dawn of Justice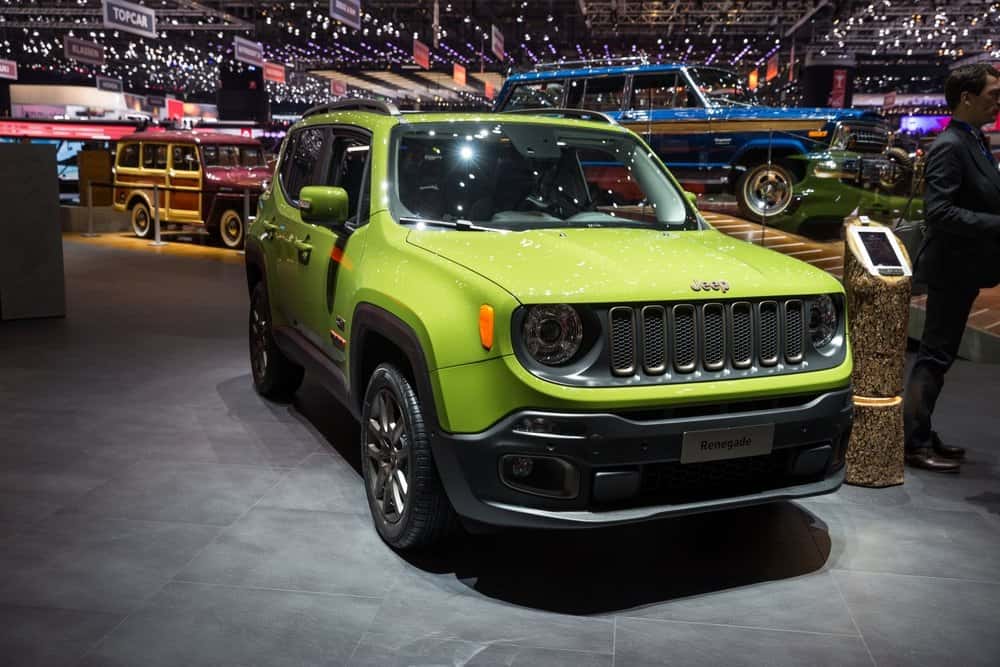 For those that don't know, the Jeep Renegade is a subcompact Jeep vehicle that proves Jeep can not only make big SUVs like the Grand Cherokee, but smaller ones as well. The Renegade combines the classic Jeep look of the 7-slot front grille with a rounded, yet boxy, body that gives it a unique a new bubbly feel. In total there are six Jeep Renegade trims, two of which are special edition models, the Renegade 75th Anniversary Edition and the Renegade Dawn of Justice Edition.
2016 Jeep Renegade 75th Anniversary Edition
2016 year marks the 75th anniversary of the Jeep brand and one of the ways that Jeep is celebrating their anniversary is with special-edition 75th Anniversary Edition trims created for every Jeep model. The 75th Anniversary Edition trims all feature special logos and unique options that are not available on any other Jeep models or trims.
The Renegade 75th Anniversary Edition is available in eight different colors including the special 75th Anniversary color, Jungle Green, which is a green hue that was selected because the first Jeep models were used for military purposes, so they were also green. Unique stylings on the Renegade 75th Anniversary Edition include new 18-inch wheel, grille surrounds, fog lamp bezels, roof rack, tail lamp applique, rear fascia and tail lamp applique and badges, all in bronze. Like the other 75th Anniversary Edition models, the 75th Anniversary logo can be found on the vehicle's interior and exterior. Finally, this special Renegade also has removable MySky panels.
The Renegade 75th Anniversary Edition comes standard with many great interior and technology features as well. The interior upholstery is premium cloth material available in black or black and sandstorm, and the seat headrests have the 75th anniversary logo embossed on them. The leather wrapped steering wheel and moroccan sun interior accents are also elements that make this limited-edition trim different than other Renegade trims. Technology features like a back-up camera and Beats audio system both come standard on the Renegade 75th Anniversary Edition as well.
2016 Jeep Renegade Dawn of Justice Edition
The second special-edition Renegade trim added to the Renegade lineup this year is the perfect car for Batman fans, the Renegade Dawn of Justice Edition. Bruce Wayne, also known as Batman, drives this exact Renegade trim in the movie, Batman v. Superman: Dawn of Justice. This dark and mysterious looking Renegade was a perfect substitution for the batmobile.
This special-edition Renegade model is available in two exterior color color choices, black, like the one in the movie, or a dark granite crystal color. A two tone roof, black 18-inch wheels, a capless fuel filler and exterior Batman v Superman badging are all features that add a darker feel to the Jeep and make the Dawn of Justice trim stand out.
Special interior features also add to the appeal of this Renegade trim. The interior upholstery is dark black cloth with gloss black accents to fit the feeling of it being a car Batman would drive. The seats are embossed with the seven-slot Jeep grille, and the shift knob, and door handles are trimmed with metal diamond accents.
You can check out Hollywood Chrysler Jeep's selection of Jeep Renegade models here.