2016 Chrysler 200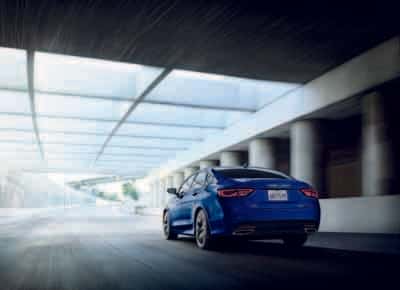 The 2016 Chrysler 200 is a midsize sedan that seats five passengers. The Chrysler 200 LX is the most basic model of the Chrysler 200, but that should not fool buyers into thinking it is less of a car. Chrysler had a big year in 2015 and the 200 was included in the brand's manufacturing awards and success.
Engine
The Chrysler 200 LX has a 184-horsepower 2.4-liter I4 engine. It is a front-wheel drive car and has an automatic nine-speed transmission. It has an estimated fuel economy of 23 MPG city and 36 MPG highway.
Exterior
Standard equipment available on the 200 LX includes 17-inch steel wheels. The car has a keyless ignition as well as keyless entry. The car's automatic headlights provide extra safety and the car's tilt steering wheel allows buyers to find their perfect position while driving.
Optional exterior colors for the 200 LX include a silver metallic color, solid black, bright white color, granite color or velvet red color.
Interior
The 200 LX has cloth seats and buyers have the option of choosing a light grey or black interior. The car has around 16 cubic feet of trunk space, with easy fold seats to add extra room when needed.
A bright LED illuminated instrument panel improves the visibility of the gauges as well as the 3.5-inch EVIC display. The car has two 12-volt power outlets that make it convenient for the driver and a passenger to simultaneously charge battery-powered devices. The 200 LX is equipped with a four-speaker sound system and an auxiliary sound system featuring a USB interface to allow drivers to listen to their favorite music while commuting.
Driver controls on the steering wheel ensure drivers are able to keep their hands on the wheel at all times. Drivers can access volume, entertainment functions, speed control, the Electronic Vehicle Information Center, EVIC, from the steering wheel as well.
Safety
Standard safety equipment includes anti-lock brakes that are paired with traction and stability control. Front and side airbags along with front passenger knee airbags protect drivers and front seat passenger and side curtain airbags protect backseat passengers. The 200 has received five stars for overall protection as well as both side impact and front impact protection in government crash tests. The Insurance Institute for Highway Safety (IIHS) named the 2015 Chrysler 200 as a top safety pick.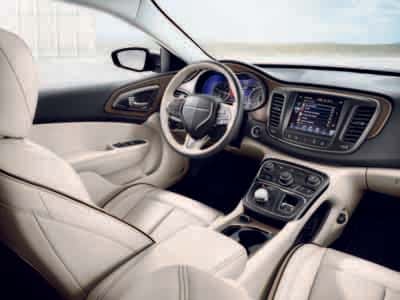 Price
The Chrysler 200 LX has a starting MSRP of $21,995.
Other Models
There are four various 200 trims and other than the 200 LX, the other trims have the option for a 3.6-liter V6 engine that generates 295-horsepower.
Of the other trims, the Chrysler 200 C has the most additional luxury features. The front two seats are heated and all of the seats are leather. There is a 7-inch driver cluster display that is located in the car's dashboard helps to keep drivers are aware of all of the engine details. A sunroof is also an optional feature that buyers can opt for.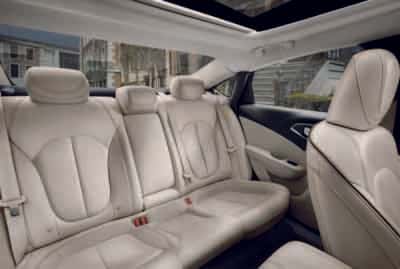 Optional Features
Extra optional features are available on all the 200 models, but they are slightly limited for the 200 LX. Uconnect 5.0 is an optional package that costs about $500. Features of Uconnect include a 5.0-inch touch screen display, compass, and microphone that is located in the rearview mirror to help maximize the voice control for the car's Bluetooth technology. The 200 LX can also be equipped with hardware for Sirius XM Satellite Radio, which requires a monthly subscription.
Warranty
Chrysler's have a 36,000-mile or 3-year limited warranty, a 60,000-mile or 5-year powertrain warranty and come with 100,000 miles or five years of roadside assistance.