2016 Honda Pilot near Miami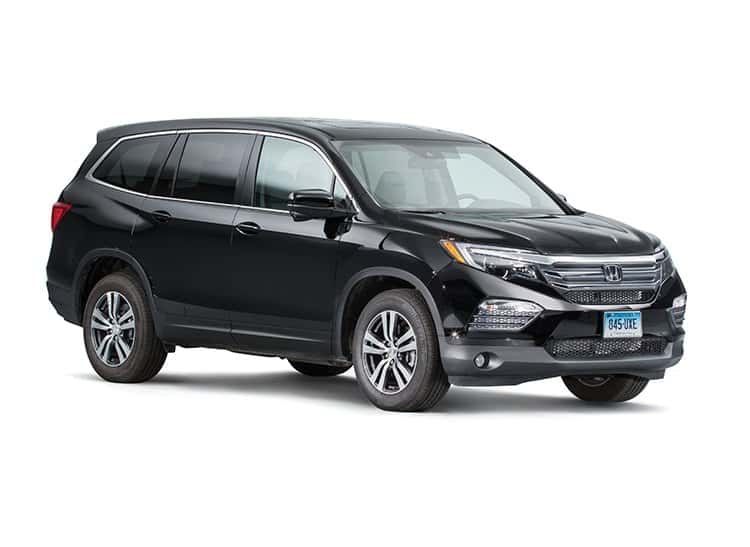 As one of the more reputable car manufacturers, Honda is known for producing long-lasting vehicles that require little maintenance during their initial years of use. For buyers that have been seeking the latest SUV models from Honda, many media outlets suggest the 2016 Honda Pilot.The 2016 Pilot is available in a variety of trim levels that provide specific size and feature options for buyers. Among these Pilot models, the most cost effective option available to buyers is the 2016 Honda Pilot LX, a vehicle that still retains many quality features despite its place in the Pilot lineup.
The Basics
The Pilot is a sizable SUV that is in the three-row crossover class. The 2016 model utilizes a 280-horsepower 3.5-liter V6 engine, and produces 262 pound-feet of torque; a notable improvement from the previous generation that measured at 250-horsepower. Standard LX models are available with front-wheel drive, with the additional option of an all-wheel drive model for buyers.
Fuel Economy
For a mid-size SUV, the Honda Pilot does well in fuel economy. On highways the LX measures at 27 MPG, with city fuel usage at 19 MPG. This is partly feasible due to the Pilot's Variable Cylinder Management system. This system was installed for fuel efficiency purposes and enables the vehicle to operate on just three of its six available cylinders. It is a seamless system that adjusts based on the intensity and requirements of a particular ride.
Interior Features
In addition to top-of-the-line standard safety features, the Honda Pilot is outfitted with great and up-to-date technology features that will please both drivers and passengers. The car's comfortable interior is equipped with a 4.2-inch multi-information interface, a USB audio port with specific device compatibility, bluetooth connectivity, push-button start, and folding passenger seats. For entertainment purposes, the LX is fitted with a standard wattage audio system that utilizes a subwoofer and seven speakers. Compatible devices can also connect to the audio system wirelessly though the HandsFreeLink system.
Exterior Features
On the outside, the 2016 Pilot takes on a smoother, less rigid SUV design. The LX is fitted with tinted rear windows and 18-inch alloy wheels, and comes in eight different colors ranging from forest pearl to sapphire metallic.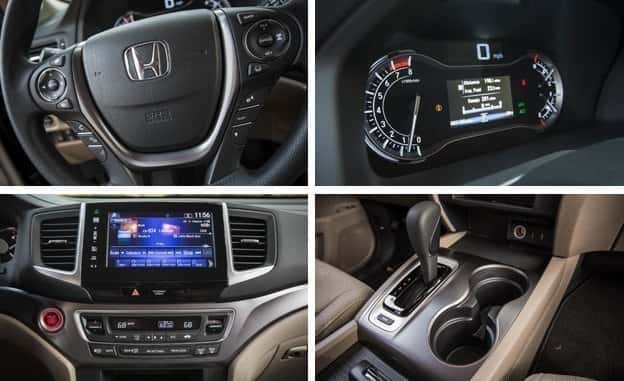 Safety Features
In addition to the safety engineering that has been incorporated in the Pilot's exterior design, the 2016 Pilot LX has been outfitted with modern safety features. These features include anti-lock brakes, traction and stability control, multiple threshold airbags on the front and passenger sides, and a rear camera. Beyond these features, the LX is also fitted with collision sensors and an intelligent variable torque management AWD system. This intelligent system allows the Pilot to have superior automatic weather handling, which is handled by maintaining optimal torque between the Pilot's rear and front axles.
With a long-lasting reputation as a safe car, the 2016 Honda Pilot didn't waiver. The 2016 model received a five-star crash rating by the National Highway Traffic and Safety Administration and was an IIHS "Top Safety Pick," as it has been for many years.
2016 Honda Pilot LX Cost and Warranty
The MSRP for the 2WD LX model starts at $30,145. Buyers of any new Honda vehicle can expect a 3-year or 36,000 mile limited warranty to cover potential malfunctions. Buyers can also be applicable for other warranty coverages depending on what additional expenses they make.
Where can you get one?
South Florida's Hollywood Chrysler Jeep is a certified Chrysler and Jeep dealership and also a used car dealership — so we often have all types of cars on our lot. Considering that one of our specialties is SUVs, we are familiar and often have Honda Pilot's on our lot. Looking for one? Check out our used inventory online or visit us in the store!