2016 Jeep and Chrysler Model Highlights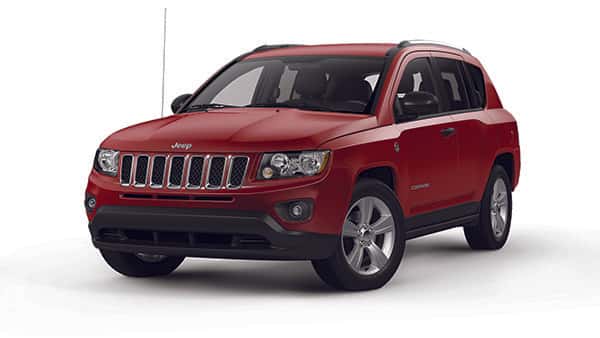 Jeep and Chrysler have introduced some excellent new models and trims for 2016 and we are happy to have them available at Hollywood Chrysler and Jeep. Here are a couple quick highlights of a few 2016 Jeep and Chrysler models.
The Jeep Wrangler is one of the most preferred SUVs for conquering rough terrain. It is only available as a four-wheel drive vehicle and it has a competitive fuel efficiency of 17 MPG city and 21 MPG highway. One of the Wrangler's fiercest trims for off-roading, the Wrangler Unlimited Rubicon, is equipped with a 6-speed manual transmission and a V6 3.6-liter gasoline engine.  
The Wrangler's most equipped trim is the Wrangler Rubicon Hard Rock. This trim comes with nine speakers fitted with subwoofers, a leather steering wheel, and slush mats. Though the exterior has a more rugged look, the interior has polished finishes including silver accents on the dashboard and steering wheel.
This midsize sedan is equipped with a flex fuel 2.4-liter 4-cylinder, though a 3.6-liter V6 variant is an available option to buyers. Drivers can expect an average fuel efficiency of 23 MPG city and 36 MPG highway.
The 2016 Chrysler 200 comes fitted with excellent interior features.  There is an LCD panel display screen, power windows, USB connection, an interior air filter. The starting MSRP of Chrysler 200's is $21,995.
With a starting MSRP of $19,595, the 2016 Jeep Compass is one of the most affordable crossover utility vehicles (CUV) on the market. It has an estimated fuel efficiency of 23 MPG city and 30 MPG highway.

The Compass has a number of various engine, interior and exterior options providing buyers  more selection over which features are worth buying. The two variants for the gasoline engines are either a 2.0-liter four-cylinder and 2.4-liter four-cylinder. Though the vehicle's standard transmission is a five-speed manual transmission, buyers can elect for an automatic transmission.
The Compass has a tilt adjustable power steering wheel, front and rear cup holders, four speakers, and is conveniently enabled with Bluetooth and a USB port.