2016 Jeep Grand Cherokee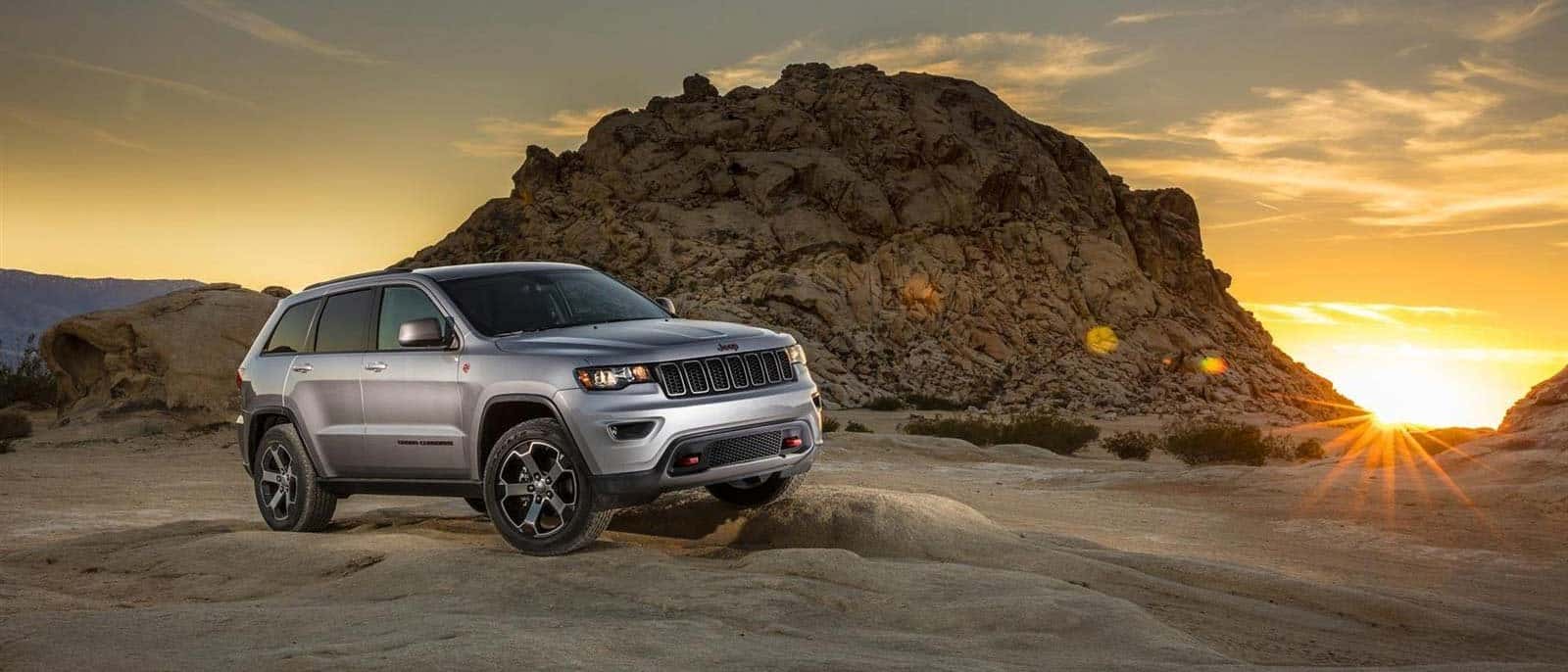 The first Jeep Grand Cherokee model was produced in 1983 by AMC as a successor to the Jeep Cherokee XJ. The Jeep Concept 1 introduced in 1989 is the model that has paved the way for more modern versions of the Grand Cherokee.
The 2016 Jeep Grand Cherokee is a top of the line fuel-efficient luxury SUV that is ideal for four-wheeling adventures. It's great for off-road driving and towing, not to mention it's an ideal smooth riding, easy steering and handling family vehicle. Over the years the Grand Cherokee has evolved to have a more lavish interior for each of the Laredo, Limited, Overland, Summit and SRT models.
Engine Specs
The Jeep Grand Cherokee's most basic trim is equipped with a 3.6-liter V6 engine that generates 295-horsepower. The Laredo's V6 engine has a maximum towing capacity of 7,200 pounds and other Grand Cherokee trims have options for more powerful engines that help to increase towing capabilities. Driver's of the Grand Cherokee Laredo can expect about 17 MPG city and 24 MPG highway. Gas mileage can further be improved on the highway at lower speeds due to air suspension.
One of the reasons people love the Jeep Grand Cherokee is for its rear-wheel drive and off-road capabilities, such as driving over rocks, sand, mud and snow. Using four powertrains, the SUV provides high performance, making it a very reliable vehicle. Instead of direct injection, the V6 version uses a new two-step valve system along with variable valve timing and an innovative EGR system, accounting for higher horsepower.
Interior Features
The spacious interior has two rows of seating and can seat five passengers and buyers have the option of multiple interior color schemes. The car comes with a 5-inch touchscreen display and a USB port. The car's Uconnect system adds convenience and safety because drivers can use voice commands for calling.
A six-foot tall person has plenty of headroom and can comfortably ride for long stretches. Seats can be adjusted 12 degrees in either direction and the car's rear seats can be folded down flat to increase cargo capacity.
Exterior Features
The Grand Cherokee's overall exterior was designed for maximum aerodynamic efficiency.The grille and front end have been toned down in recent years to take on a softer, smaller and more modern look. The vehicle's big square side mirrors help to enhance the driver's visibility.
While the Laredo has 17-inch wheels, the Overland and GRT have 20-inch wheels. LED lighting and a large rear spoiler help make it a stylish SUV. Additional subtle features include front reflector fog lamps and and silver painted roof rails.
Pricing
The manufacturer's suggested retail price for the 2016 Jeep Grand Cherokee Laredo is $29,995 and $41,865 for the Limited 3.0L V6 Diesel edition. The Summit is priced at $49,595 while the most expensive Grand Cherokee trim is the GRT and is priced at $65,495.
Additional Features
The Summit edition is designed to be a more earthy SUV that maintains its affluent appeal. It avoids brighter tones in favor of colors that reflect nature. It also comes with more high-end entertainment features and improved headlights.
The Grand Cherokee Limited includes luxury features like leather and suede seats. Some of the innovative options for the Limited include adaptive cruise control, navigation, Selec-Speed control, heated rear seats, USB charging and blind-spot monitors.
Warranty
All Jeeps come with a 3-year or 36,000-mile basic warranty, 5-year or 60,000-mile powertrain warranty and limited roadside assistance. And to stay true to the Jeep's roots as an all-season, off-roading vehicle, all Jeeps have a 5-year or 100,000-mile rust-through warranty.