2016 Jeep Renegade is Perfect for Millennials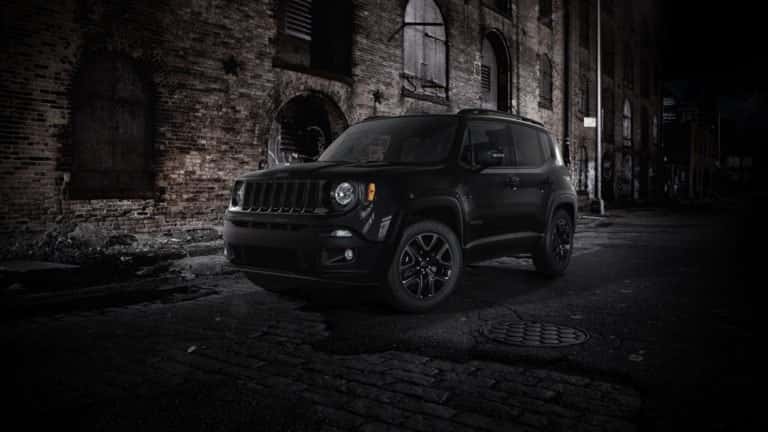 A few things come to mind when it comes to Millennials. Tech, affordability and the look of a have-it-all lifestyle and that has a lot to do with the reasons that the 2016 Jeep Renegade was named on the list of 10 best cars for Millennials by Digital Trends.
The 2016 Renegade is practical but stylish, affordable but well-equipped and it is fuel efficient when driving in the city or on the highway. Check out all of the reasons it is an excellent car for the young professional.
Size and Space
The Jeep Renegade is a subcompact crossover utility vehicle (CUV), that measures out to be 167 inches long and 67 inches high (the Renegade Trailhawk has a one inch lift), so it isn't a big and bulky vehicle. It is a four-door five-seater CUV, which is perfect for Millennials because they tend to travel with friends.
Cargo space is also important to those who like to travel a lot of explore and the interior of the Renegade is surprisingly spacious and comfortable for a subcompact CUV. The Renegade has 18.5 cubic feet of trunk space and 50.8 cubic feet of total space when the back-row seats are folded down.
Customizability
The Jeep Renegade still has the classic Jeep look, but it also has its own unique style and plenty of options for personal customization, which is another big thing for Millennials. There are six different Renegade models for the 2017 model year and they are all available with a variety of interior and exterior options to help the consumer get the exact car they want and need.
Price
Affordability has always been a big thing for young professionals and right now, the young professionals are Millennials. The Jeep Renegade is an extremely affordable car to buy, lease or finance.  The starting price for the 2017 Jeep Renegade Sport (base trim) is $17,995, which is excellent for a new car. Here are the other starting prices for the other Renegade trims:
Renegade Altitude, $21,495; Renegade Latitude, $21,495; Renegade Limited, $25,195; Renegade Trailhawk, $26,645; and Renegade Deserthawk, $28,140.
And, since the Jeep Renegade is fuel efficient, it won't cost drivers a lot of money in gas.  The Renegade has an average fuel economy of 24 mpg in the city and 31 mpg on the highway.
Do we have you convinced the Renegade is your next car? Check out our inventory here, or come out for a test drive, we have plenty!
Photo source: Jeep