2020 Jeep Gladiator Rubicon Performance Is Powerful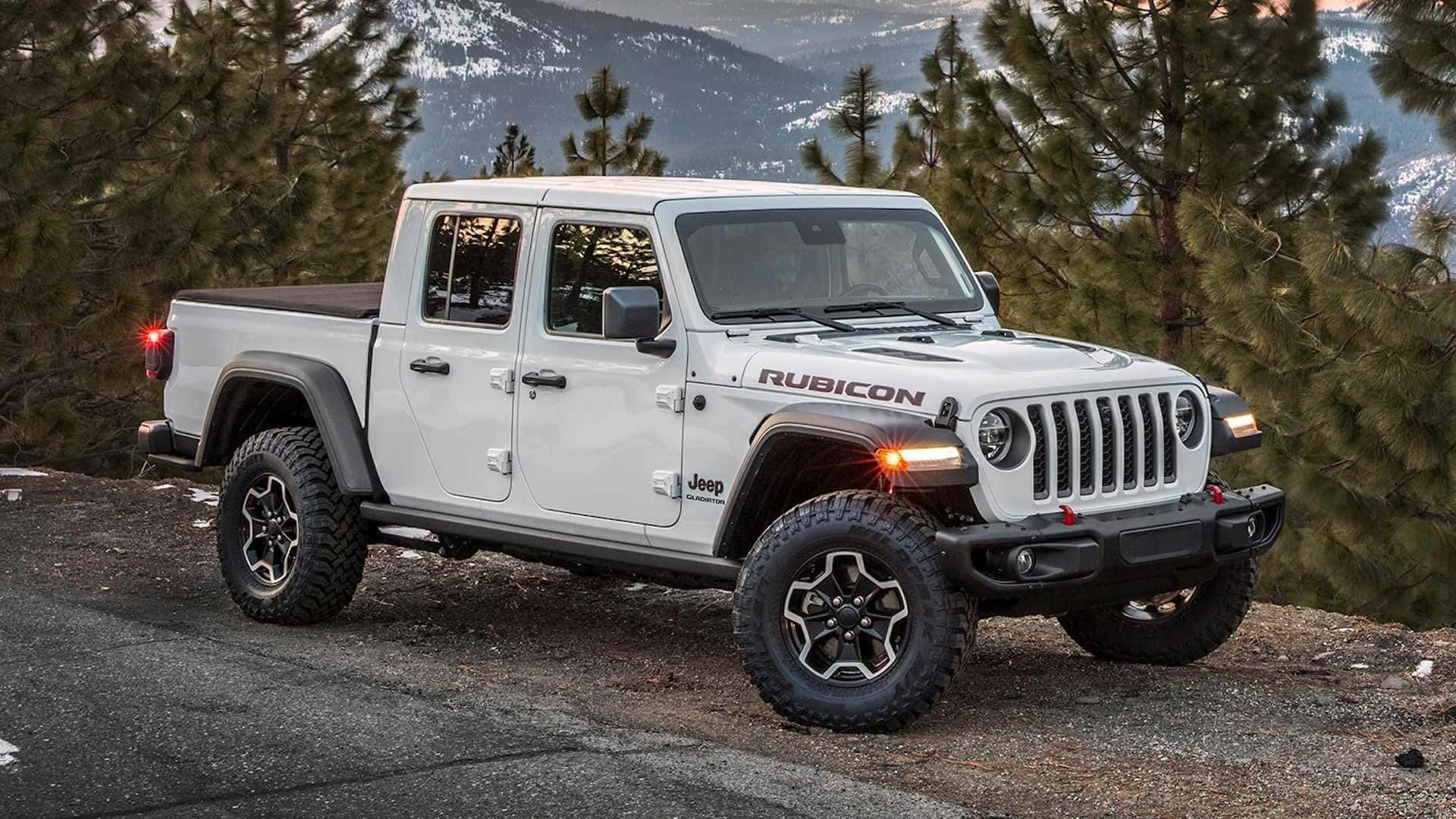 Jeep is known for keeping up with what its name represents. When you hear Jeep, you think of Jeep's legendary off-road prowess. The 2020 Jeep Gladiator Rubicon is no exception while adding exceptional towing capabilities.
For 2020, the Jeep Gladiator Rubicon is a brand new model that seats 5 passengers. It has removable top and doors, two rows of comfortable seats (adult-friendly seats as well), and a user-friendly infotainment system.
The Gladiator is unlike any other mid-size truck available. You can say that this vehicle is like a Jeep Wrangler, but with a bed and being able to fold down the windshield is something that you can't find in any other mid-size pickup. This vehicle ranks among its class leaders for being a far better off-roader than most of its rivals.
Motor1 describes it like this: "the 2020 Jeep Gladiator Rubicon shows its flexible finesse on even the most arduous of off-road trails". So what is the 2020 Rubicon's dimension? In length, it is 18 feet and 2 inches, in height it is 6 feet, 3 inches, and its curb weight is anywhere from 4,650 to 5,072 pounds.
Compared to its competitors, the Gladiator doesn't have multiple cab styles or bed lengths, but it can still handle many of the truck's typical duties. So need to worry about whether this truck has the "it" factor because it does. Another feature is the vehicle being able to tow more than the Toyota, for example, and having more passenger space as well.
GLADIATOR PERFORMANCE:
The Jeep Gladiator delivers 285-horsepower in a 3.6-L Pentastar V6 engine, which is the same engine that can be found in the Jeep Wrangler. They are "cousins" so something is expected to move from one family member to another. It's adequately powerful in most of its driving situations, including hauling and towing; the upgrade is worth it just for the smooth-shifting automatic.
So far, the Gladiator is only available with the V6 engine option. However, in a future model year Jeep is planning on introducing a turbocharged V6 EcoDiesel powertrain. No word on which model year, but let's hope is soon.
The current JL-generation Wrangler is more civilized on the road than any other previous Wrangler. And it's also more capable. It's safer, smarter, and more livable than any other Wrangler has the right to be.
Every Jeep Gladiator model comes with a standard touchscreen and the larger 7.0- and 8.4-inch displays come with Apple CarPlay and Android Auto, according to Car and Driver. It can be upgraded with a subwoofer and portable wireless speaker behind the back seats, which is an option to consider when purchasing the vehicle. Front-seat passengers get two USBs and a USB-C port and a 115-volt are also available.
Come see for yourself if a Jeep is the right SUV for you at Hollywood Chrysler Jeep.
Photo Credit: motor1.com