2021 Chrysler Pacifica, Jeep Wrangler on Autotrader's list of 10 Best Cars for Dog Lovers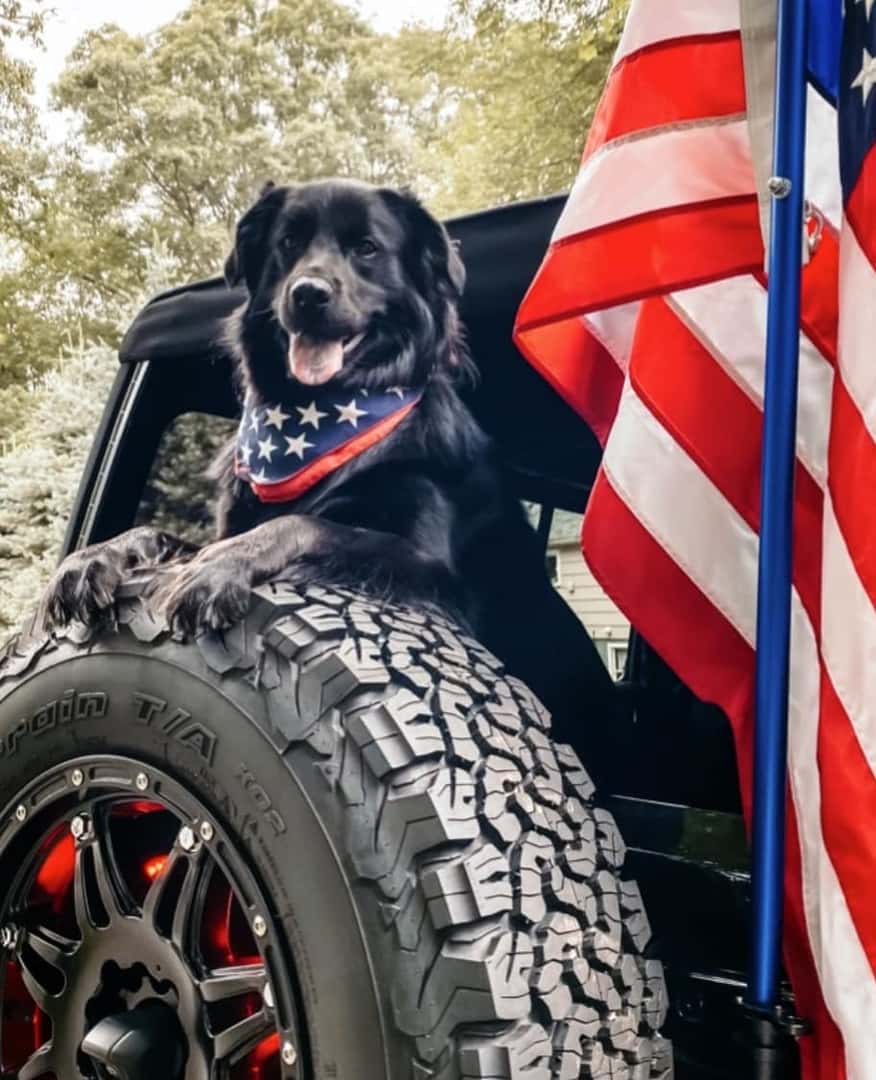 Autotrader honored both the 2021 Chrysler Pacifica and 2021 Jeep Wrangler with a spot on its list of 10 Best Cars for Dog Lovers. The distinction was bestowed on both brands for a third consecutive year. August 23 is National Dog Day and Autotrader marked the occasion by unveiling its curated list of 10 Best Cars for Dog Lovers. Now that many are opting to hit the road when traveling, largely due to the ongoing Coronavirus pandemic, Autotrader's list is here to help dog lovers choose a vehicle that is not only durable and comfortable, but that it's also convenient for all family members — especially the four-legged ones. 
"Dog lovers tend to bring their furry buddies everywhere with them, so it's a real decision-making factor for many shoppers when they are considering which new car to buy. Whether you tend to bring your pet along for everyday errand running or you regularly take your dog on long trips, it's important to consider your canine companion and which related features are important to you while car shopping," said Brian Moody, executive editor for Autotrader. 
2021 Chrysler Pacifica
The accolade is the latest to highlight the family-friendliness exuded by the Pacifica — currently the most awarded minivan on the market with more than 155 industry honors in the last five years. Stow 'n Go seating really shines for pet lovers because the seats fold into the minivan floor, making way for pet kennels. Other canine-friendly features of the 202 Chrysler Pacifica include the all-new FamCAM interior camera. With the FamCAM feature, those seated in the front can view occupants in the back and even have the ability to zoom in on doggie companions. 
2021 Jeep Wrangler
On the other side of this list is the iconic Jeep Wrangler. Not only is the Wrangler decidedly the go-to vehicle for adventure, it's also a top choice for those who want to hit the trail with their furry buddy (or buddies). Dogs can count on that open-air freedom thanks to the Sky One-Touch Power-Top or the recently-launched Sunrider Flip Top for Hardtop. Canine sidekicks in search of a quiet experience are sure to be enthralled with the first-ever electrified Jeep Wrangler 4xe and its lauded 49 MPGe rating. Buyers have plenty of new options this 2021 model year thanks to the Jeep Wrangler 392 model and the latest Xtreme Recon Package that brings 35-inch tires straight from the factory. 
Mopar also offers pet accessories that complement the pet-friendly features of both the Wrangler and the Pacifica. Dog lovers can choose all-weather floor mats, cargo mats that protect their vehicle's interior, or even a lightweight Mopar pet kennel! 
Calling all dog lovers to Hollywood Chrysler Jeep! Check out the latest Jeep and Chrysler inventory here at Hollywood Chrysler Jeep and schedule your test drive today. Whether you're in the market for a family-friendly minivan like the Chrysler Pacifica, or something more adventurous like the iconic Jeep Wrangler, you can count on Hollywood Chrysler Jeep to have you covered. Follow Hollywood Chrysler Jeep on social media to stay up to date with the latest news and offers! 
Photo Source/Copyright: Stellantis