2021 Jeep Wrangler 4xe Launches, Immediately Kicks Things Into High Gear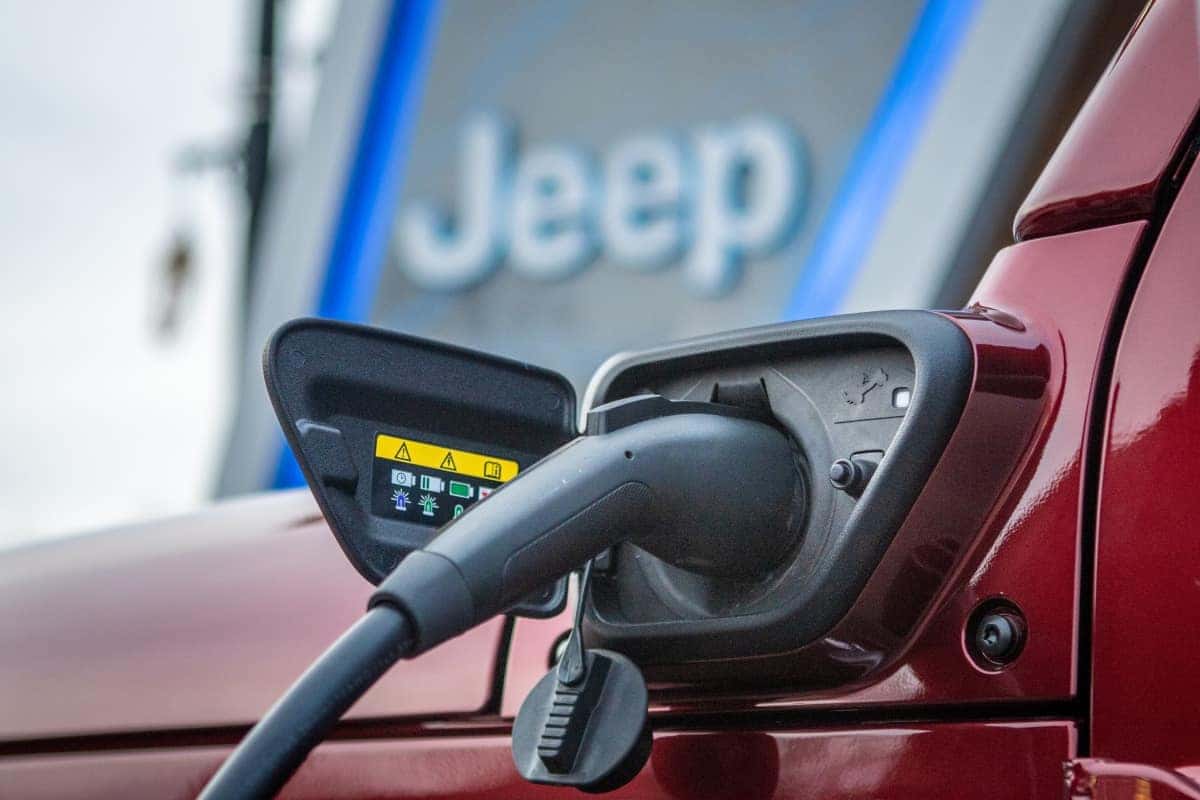 It's hard not to love the all-new Wrangler 4xe that's breaking new eco-friendly ground in the Jeep history books. The 4xe variant is the same iconic Wrangler the public has loved for decades, but with an efficient twist that renders it greener and more efficient than ever before thanks to its plug-in hybrid powertrain. Like everything else Jeep touches, the Wrangler 4xe turned to gold not long after its official launch, quickly becoming the second best-selling vehicle for the month of April (2021).
Demonstrating that interest in electric vehicles (EVs) and plug-in hybrids (PHEVs) is at an all-time high, the Jeep Wrangler 4xe only spent 10.5 days on dealer lots (on average), with an average transaction value of $57,161. Only the latest-generation Corvette C8 fared better, with an average of 9.2 days to sell and a more expensive median transaction price at $87,390. Not only do these statistics indicate that plug-ins are in high demand right now, but it also shows that an off-roader this capable has more than a welcoming market awaiting it, subtly outdoing rivals like Hyundai and Toyota who have similar offerings.
Jeep Wrangler 4xe
The 2021 Jeep Wrangler 4xe marks the first time anything beneath a Jeep hood gets bonafide electric assistance. The 4xe is powered by a turbocharged 2.0-liter four-cylinder engine aided by two electric motors to the tune of 375 horsepower and a whopping 470 lb-ft. Of torque. Jeep also added the E Selec feature, allowing drivers to tailor their powertrain in accordance with whatever adventure they're on. Hybrid is the default mode for the SUV as it blends power from the 2.0-liter engine and electric motors, while eSave saves the battery charge and operates on combustion engine propulsion, and electric mode does as its name implies, prioritizes all-electric operation until the battery is depleted.
Much remains to be seen as the automotive industry finds itself embroiled in the current micro conductor shortage, but electrification is knocking at the door. Executives expect to return to normalcy as the Coronavirus crisis dissipates. In the meantime, we can finally take Jeep's electrification efforts seriously as the iconic automaker opens the door to the next adventure.
The wait is over! Explore the all-new Jeep Wrangler 4xe at Hollywood Chrysler Jeep. See what all the buzz is about and schedule your test drive today! If you're not ready to make the switch, rest assured the Wrangler remains iconic in its original combustible form. Check out the latest Jeep inventory and let The Jeep Experts at Hollywood Chrysler Jeep answer any of your questions or concerns! To stay up to date with the hottest Jeep news follow Hollywood Chrysler Jeep on social media.
Photo Source/Copyright: Stellantis