2022 Jeep Wagoneer is Headed to SEMA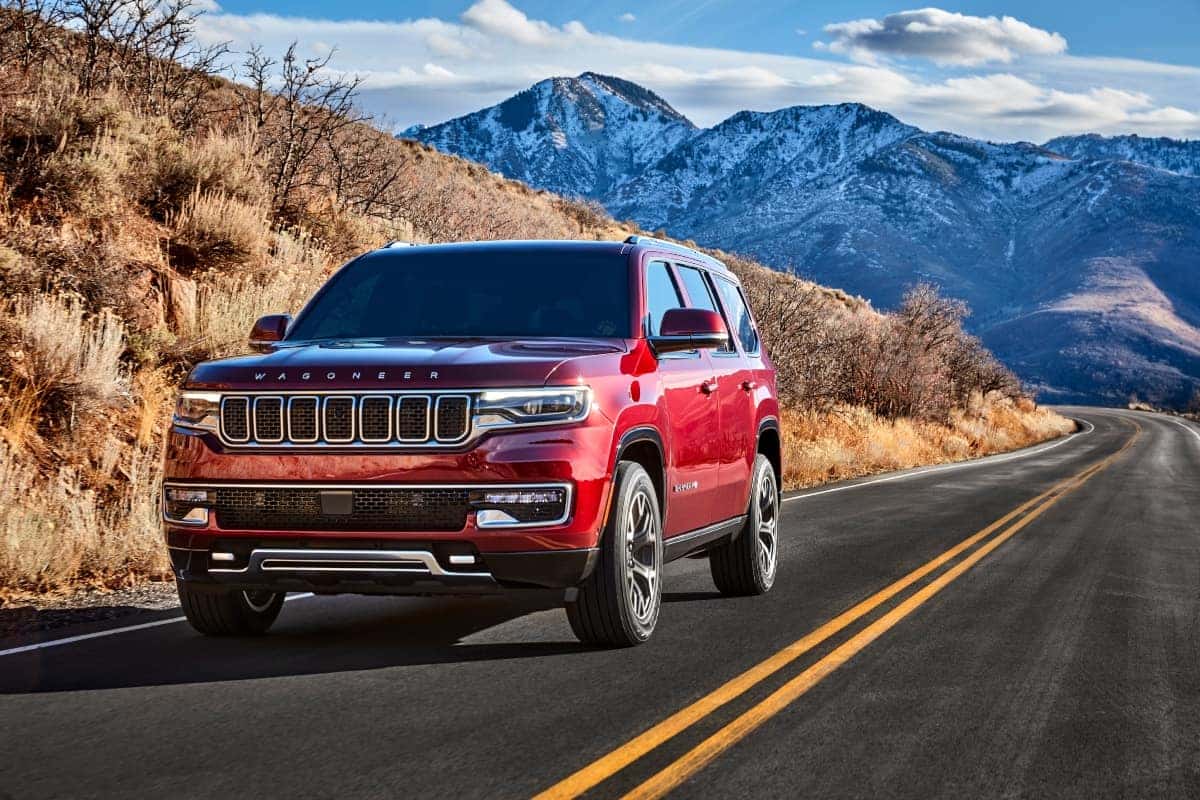 Modifying a Jeep vehicle is second nature, and the automaker's all-new Wagoneer model is apparently no exception to the rule as it appears one is headed to this year's SEMA show. Jeepers can expect to get a glimpse of the Wagoneer during SEMA's virtual event in November (2021).
"Get ready to see the Wagoneer at SEMA. I think people are going to go nuts with it, and we want them to go nuts. That's part of the culture. We're talking and debating about having some aftermarket people come earlier to be ready to start working on their programs," said Jeep Brand CEO Christian Meunier in an interview with Muscle Cars & Trucks.
Meunier is of the opinion that Wagoneer buyers, as opposed to Grand Wagoneer buyers, will be more interested in mods for their Jeep SUV. This is because the Grand Wagoneer is more luxury-focused and has a higher price point. Meunier also expects some people to build Overlanding rigs with the model. Pretty adventurous for a vehicle that's destined to take the Jeep brand to new levels. Of course, Stellantis' in-house Mopar accessory brand is lined up to supply some of these aftermarket parts, but interestingly enough Meunier also implied that the company is eager to work hand-in-hand with third-party companies.
Naturally, the new Wagoneer arrives with impressive off-road capability from the get-go if its specs are anything to judge by. For starters, the Wagoneer is powered by a 5.7-liter V8 with mild-hybrid capacity thanks to the eTorque system and boasts 392 horsepower and 404 lb-ft of torque. A 6.4-liter V8 is standard on the Grand Wagoneer. Rear-wheel-drive and an eight-speed automatic transmission are also standard, but Jeep will also offer a total of three optional four-wheel-drive systems. Quadra-Trac I is a single-speed unit that's engaged full-time, while Quadra-Trac offers a two-speed transfer case instead. Quadra-Drive II is the top-tier four-wheel-drive system with a two-speed transfer case and an electronic limited-slip differential that's much more responsive than the standard mechanical one.
Jeep also offers an optional Quadra-Lift air suspension system that gives the vehicle up to 10.1 inches of ground clearance. There's an available Advanced All-Terrain Package that also adds four steel skid plates that protect the underbody components. The Wagoneer has a starting MSRP of $57,995 (plus destination fee). Deliveries are scheduled to begin in summer 2021.
Follow The Jeep Experts on Hollywood Chrysler Jeep social media to stay up to date with the latest Jeep news, including the impending arrival of the all-new Wagoneer. Need to get behind the wheel of a new vehicle now? Browse our newest Jeep inventory and schedule your test drive today!
Photo Source/Copyright: Stellantis