Four 4WD Off-Road Locations: North Carolina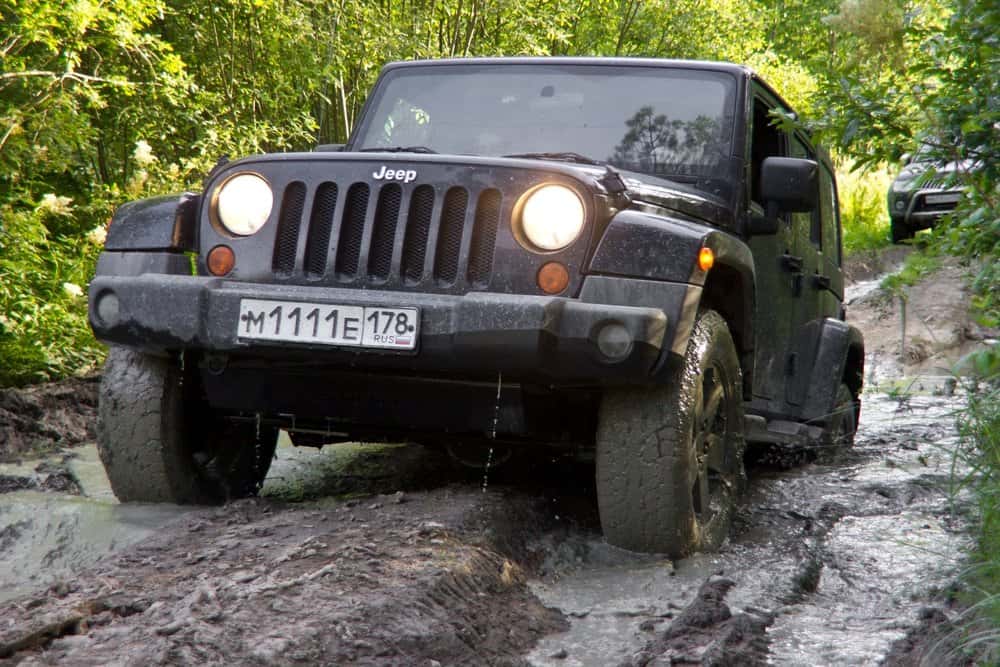 Knowing the best places to go off-road can make the difference between a trip and an awesome adventure. Below are four places located within North Carolina where you can have a great time driving your Jeep through easy to difficult trails and have a beautiful view while you are doing it.
The Outer Banks of North Carolina
Unlike Florida which doesn't allow vehicles on most beaches, North Carolina has a few different beaches that allow off-road vehicles. Located in the Outer Banks region in North Carolina is the Cape Hatteras National Seashore, which allows permitted off-road vehicles to drive on the shore right up to the ocean. The National Park Service monitors vehicle use to ensure protection of important wildlife habitat and access does change frequently during the breeding seasons of protected birds and sea turtles. Additionally, the national park has four campgrounds that offer campers an immersive experience of North Carolina's barrier islands.
Badin Lake in the Uwharrie Mountains
Located about an hour and a half east of Charlotte is the Uwharrie National Forest and the Uwharrie Mountains. Within the national park is the Badin Lake OHV area which consists of 17 miles of rocky and mountainous terrain that are open to 4×4 vehicles. The area is made of former logging and mining trails cut into mountainous terrain and the Uwharrie River basin so there are several drop off points that make for beautiful views. The trail ratings range from a 3-8 and are suitable for beginner-to-intermediate drivers. The trails are typically open from March – December.
Fort Fisher State Park
The Fort Fisher State Park offers six miles of beach and trails through salt marsh at Fort Fisher State Recreation Area, a park touching both the Atlantic Ocean and the Cape Fear River. The entrance to the beach has looser and deeper sand which makes it fun and sometimes a little challenging to drive through. The north end of the beach is not typically crowded. Also located in the parks is a state aquarium, Civil War-era historic site and a boat ramp and paddling launch nearby. The park is open to campers.
Brown Mountain OHV Trail System
The Brown Mountain OHV area is located an hour and 45 minutes northwest of Charlotte in the Pisgah National Forest. This is Pisgah's only OHV trail system open to off-road vehicles and it is made up of various trails recommended for intermediate to experienced drivers. While the entire Brown Mountain OHV system spans about 34 miles, 4×4 vehicles are limited to a certain group of trails that span about 8 miles. Typically trails are open from April to January and they are popular among 4x4s, ATVs, mountain bikers and hikers.
Want to read up on more locations and states where you can have a great off-road experience. Check out the other articles we have written for our monthly series! If you go off-roading, don't forget to tell your #MyJeepStory with Jeep and with us!
Four 4WD Off-Road Locations: Utah
Four 4WD Off-Road Locations: Arizona
Four 4WD Off-Road Locations: Costa Rica
Four 4WD Off-Road  Locations: Southern California
Four 4WD Off-Road Locations: Colorado, Part 1
Four 4WD Off-Road Locations: Colorado, Part 2