4 Reasons the Jeep Wrangler and Wrangler Unlimited Are Great Daily Drivers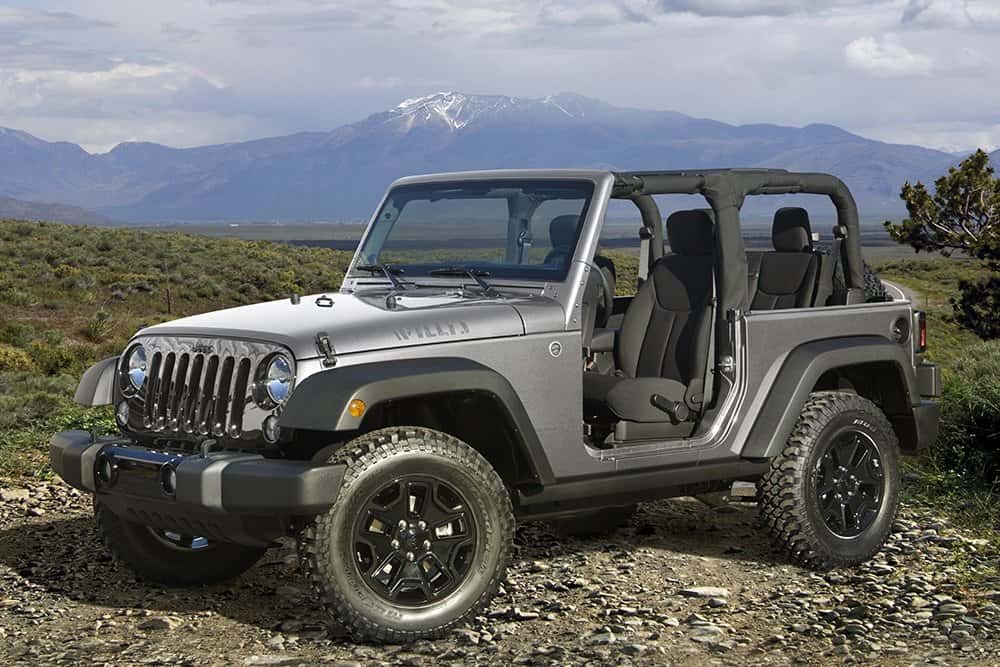 Mid-size SUVs are excellent vehicles. They are spacious, durable and multifunctional. SUVs offer more room than sedans, but they're not so big that their size makes them hard to handle or park on busy city streets. But of all the SUVs on the market, the Jeep® Wrangler and Wrangler Unlimited are definitely two of the best and most unique and their variety of standard features makes them excellent daily drivers.
Customize Your Ride for the Weather – Standard One-of-a-kind Feature
In addition to the Jeep Wrangler's seven-slot grille and round headlights, Jeep Wrangler and Wrangler Unlimited models are iconic for their removable parts (top, doors and windows), and no other SUV has been built like the Wrangler, which allows owners the ability to easily reconfigure the exterior of their vehicle.  Nice day out? Take the hardtop or soft top roof off and feel the breeze. Starting to rain? Simply, put the top back on. Want to go exploring with an open-air vehicle? Owners can remove the doors and top and cruise through the wilderness.
4×4 Drivetrain – Standard Feature
Very few modern SUVs come standard with four-wheel-drive. Typically SUVs that come standard with a 4×4 drivetrain, are marketed as off-road vehicles (as is the Jeep Wrangler), but the vehicle's handling and driveability on the road isn't as great — that's not the case with the Jeep Wrangler.
Full-size Spare Tire – Standard Feature
Car problems are always a pain, but one nice thing about the Wrangler and Wrangler Unlimited is that they come standard with a full-size spare tire, which is a rarity these days. In the unfortunate circumstance of a flat tire, all Jeep owners have to do is replace the tire with their full-size spare and continue on their way. Whenever time and money allows for it, one can buy a replacement tire — pretty convenient.
Award-Winning 3.6-liter Pentastar V6 Engine – Standard Feature
All Jeep Wrangler and Wrangler Unlimited models are equipped with the award-winning 3.6-liter Pentastar V6 engine. The Pentastar engine has been produced since 2011 and it is such a multifunctional engine it is used on a variety of FCA vehicles, including Chrysler, Dodge and Jeep. On the Jeep Wrangler, the Pentastar engine generates 285 horsepower and gives the Jeep Wrangler a towing capacity between 2,000 and 3,500 pounds depending on the tow package.
Want to get inside a Jeep Wrangler or Wrangler Unlimited? Come by Hollywood Chrysler Jeep to test drive one today. You can also view all of our inventory online here.