5 Exterior Mopar Accessories for Your Jeep Wrangler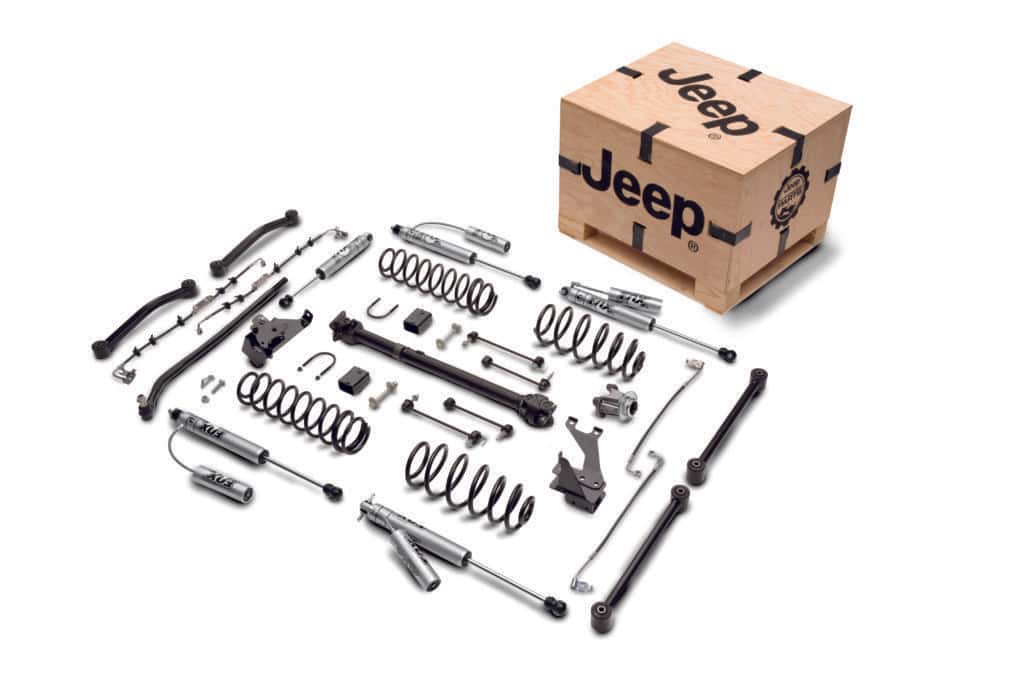 Jeep Wrangler owners take pride in their vehicle and anyone driving around South Florida can see that. From looks to performance to customization, Wrangler owners strive to make their Jeeps unique and personal and that is why Mopar is such a popular name among the Jeep community. From accessories to performance parts, Mopar covers it all. Check out these five awesome exterior Jeep Wrangler accessories made by Mopar.
Looking for a way to make your Jeep Wrangler look a little more aggressive?
Mopar makes a satin black grille that can replace the standard body-color stock Jeep Wrangler grille. The all-black grille still features the signature 7-slot Jeep grille and the Jeep logo is in a black glossy finish. Installation of this part can be affordably done by an individual or by the service department at Hollywood Chrysler Jeep.
More views of the trials
If you want to see more of the outdoors, but don't take your Wrangler's side doors off, the half door kit made by Mopar are what you need. Half doors help provide a clear view of the trail and keep the driver and passenger from falling out of the side of the while off-roading with the factory doors removed. Front half door kit comes with both driver and passenger side doors, primed ready to paint. The kit includes door hinges, but does not include trim panels and exterior mirrors. Installation is also fairly easy.
Increased visibility at night
Front bumper light bars are an available add-on to Wranglers made from the 2007 model year to the newest 2016 model year. To increase visibility when off-roading at night, drivers can add up to three round LED lights to the light bar. The bar is easily installed as it bolts on to existing holes on the Wrangler.
Add a little shine with a chrome mirror covers or a chrome exhaust
Want to add a little flare and shine to your Jeep Wrangler? Mopar makes both chrome exterior covers and a chrome exhaust that add flare and shine to the sides and back of your Jeep. Both parts can be easily installed.
First step, purchase the perfect jeep. Second step customize! Third step, keep up with your maintenance. Hollywood Chrysler Jeep can help you with all three steps, we have a fantastic selection of all Jeep models including the Jeep Wrangler. Additionally, our service department can help you order and install any Mopar parts for you. You can check out our Hollywood Chrysler Jeep inventory here.
Photo source: mopar.com