5 Highlights of the 2017 Chrysler Pacifica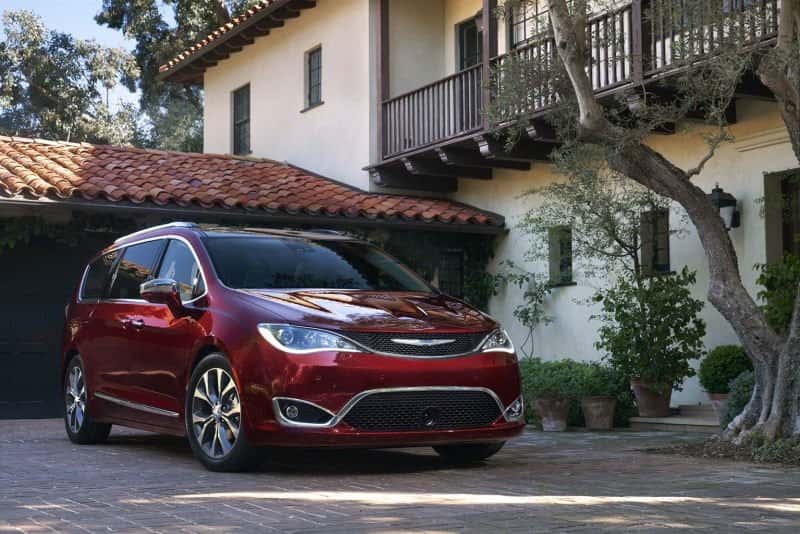 Today FCA announced Chrysler's newest addition to their line of cars and minivans, the 2017 Chrysler Pacifica — and it has revolutionized the minivan class. Chrysler is the original maker of the minivan and is now the first manufacturer to make a minivan with a hybrid option. While there are a slew of stats and specs on the new minivan, which was formerly a crossover, here are just a few of many highlights of the 2017 Chrysler Pacifica.
Hybrid Minivan Introduction
The Chrysler Pacifica will be the first minivan with a hybrid option. The Hybrid version delivers an estimated range of 30 miles solely on zero-emissions electric power from a 16-kWh lithium-ion (Li-ion) battery and around 80 miles per gallon equivalent (MPGe) in city driving.
Coming Soon
2017 Chrysler Pacifica will have six trims and the Pacifica Hybrid will have two trims. The Chrysler Pacifica will be available in dealer showrooms in spring 2016 and the Pacifica Hybrid is said to be available in the second half of 2016.
Safety Features
The van will have more than 100 standard and available safety and security features, including 360-degree Surround View camera, ParkSense Park Assist, and Forward Collision Warning-Plus.
Quick Cleaning and Storage
In addition to having Chrysler's Stow 'n Go seating, the Pacifica will have a Stow 'n Vac– an integrated vacuum for easy cleaning while on the go.
Understands Teen Spirit
For teens and new drivers, the minivan has an available KeySense key fob places that can place limits on speed and audio volume, mute the audio when front seatbelts are not buckled, prevent the disabling of certain features like Forward Collision Warning-Plus and ParkSense rear park assist, and allow blocking of SiriusXM Radio channels.