5 SEMA Jeep Builds to Remember
The Specialty Equipment Market Association, better known as SEMA, is notorious for being the world's largest auto show. Although the show features every single type of vehicle imaginable, the Jeep Wrangler has reigned supreme for nine years and counting. That's right, for nine consecutive years the Jeep Wrangler has earned the title of 4×4/SUV of the Year. A well-seasoned Jeeper knows this is neither coincidence nor surprise at a show that's all about aftermarket accessories for vehicles. The Wrangler model was made for customization, here are five models from past shows that are worth remembering.
Tonka Truck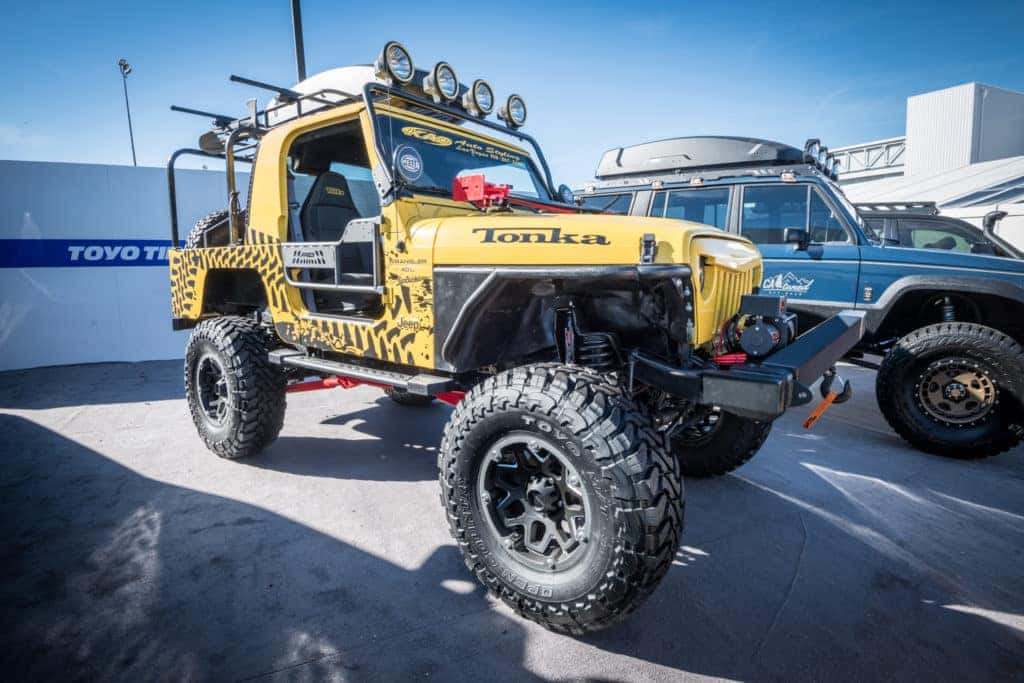 Those who played with Tonka trucks as kids are sure to be delighted by this model. Outfitted with a lift and hefty Toyo tires, it's the Tonka-themed paint job in that classic yellow that really harps on the nostalgic appeal. The two-door Wrangler model features tube doors and an open back to really drive in that open-air feel that Jeep is notorious for.
Sandstorm HEMI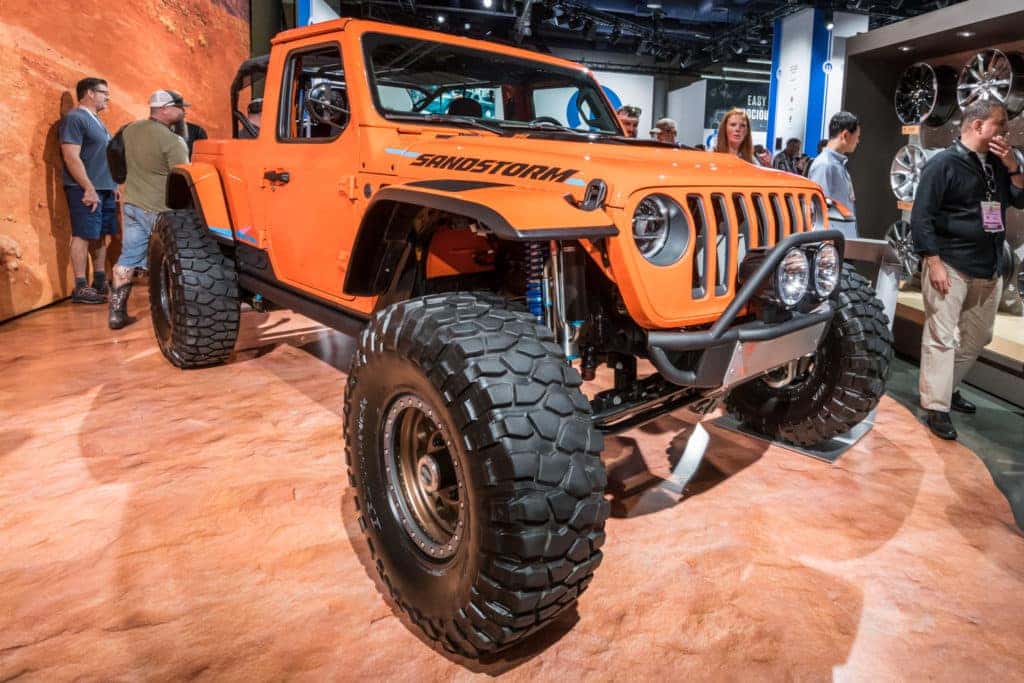 Although the Sandstorm concept originally debuted in Moab, Utah, the official aftermarket parts manufacturer also displayed it at SEMA. Not only is this Wrangler HEMI-powered, it's also equipped with a lift, a full roll cage, and is obviously ready to conquer any terrain that it comes across. The electric orange color and custom body lines also add some additional flair.
Big Willy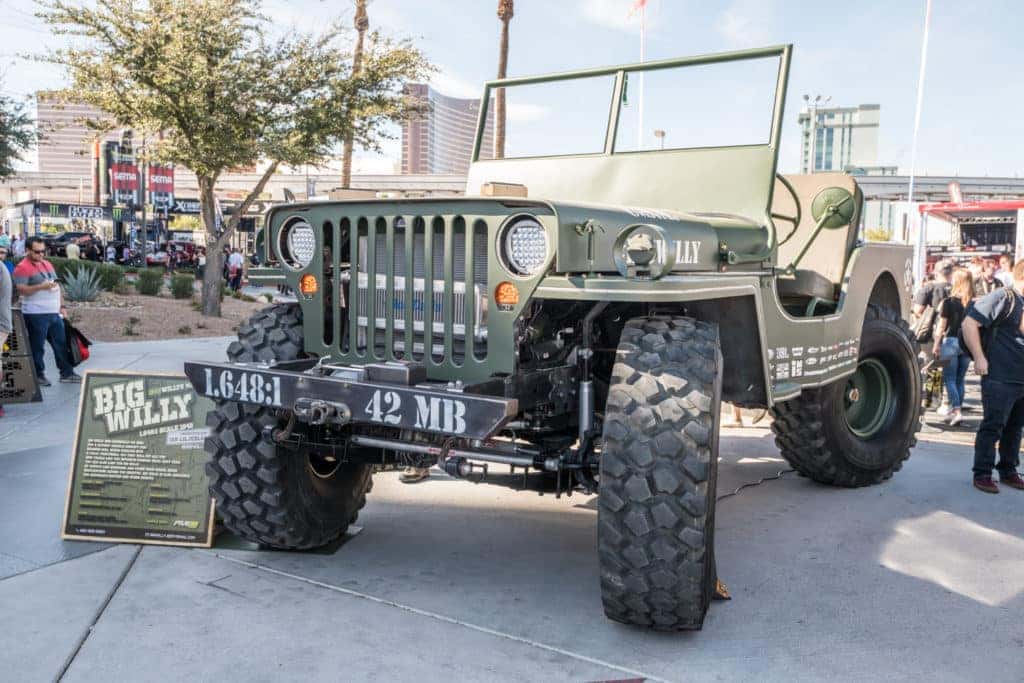 Originally designed as an art car for the Burning Man festival, Big Willy is a massive and impressive build. This vehicle is a scaled-up, full custom variant of a classic and original Willys Jeep — the predecessor to the Wrangler model. Big Willy is powered by a Cummins crate motor under the hood, rolls on 40-inch military tires, and features four-wheel steering.
Mega X2 Jeep JL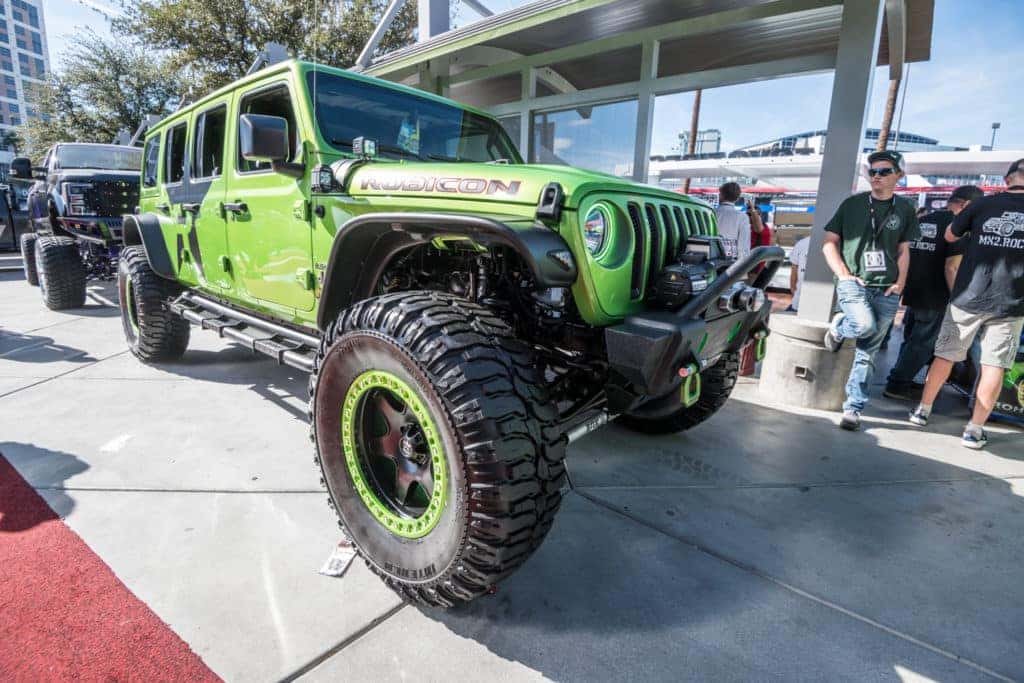 Those who were against Jeep making four-door Wrangler vehicles aren't going to like this one very much, but this Mega X2's six-door Wrangler JL is quite impressive. It actually looks like it just rolled off the assembly line! Modifications were a necessity, but if people don't look too closely, they might just miss this Wrangler has six doors. It's also got a BDS long-travel suspension lift kit that's sure to make it a beast off-road.
Cliffride Jeep JL FE4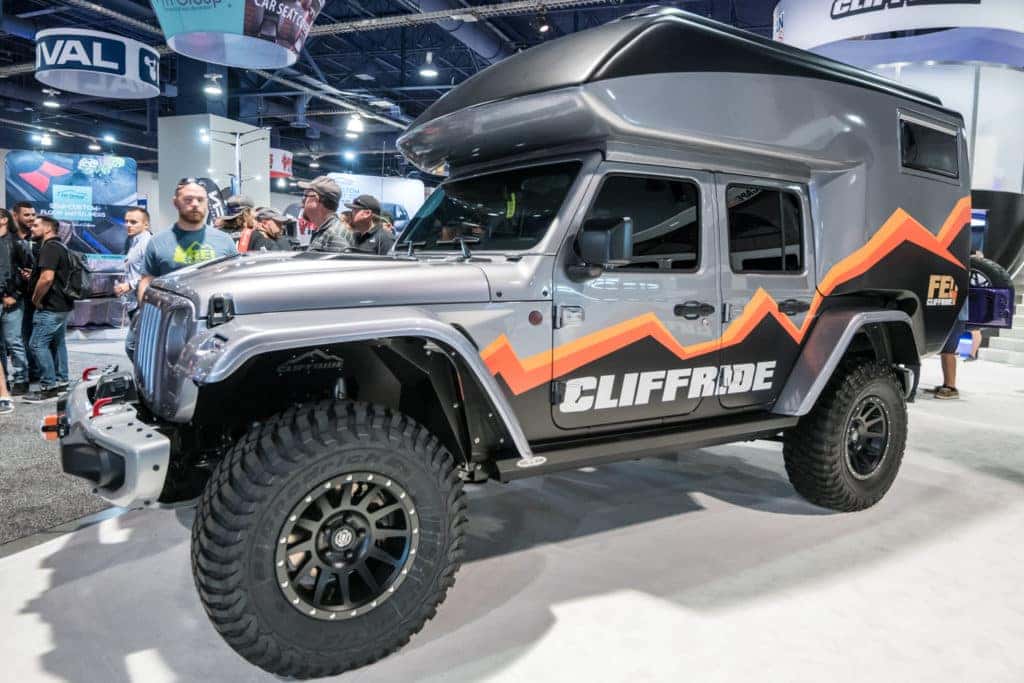 This Cliffride setup was beyond impressive. This Wrangler JL almost looks like it could've been made by Winnebago with its camper accessory that hangs over the windshield. Although it had an unfinished interior when it arrived at SEMA, this vehicle is a considerably capable overland adventure Wrangler that caused a lot of double-takes at the show.
Inspired to customize your own Jeep Wrangler? You'll be surprised to learn that The Jeep Experts at Hollywood Chrysler Jeep specialize in lifted Jeeps. If you've got any questions you can visit us at the dealer or reach out to us via Hollywood Chrysler Jeep social media.
Photo Source/Copyright: GearJunkie