6 Mods to Make Your Jeep Renegade Trailhawk More Off-Road Ready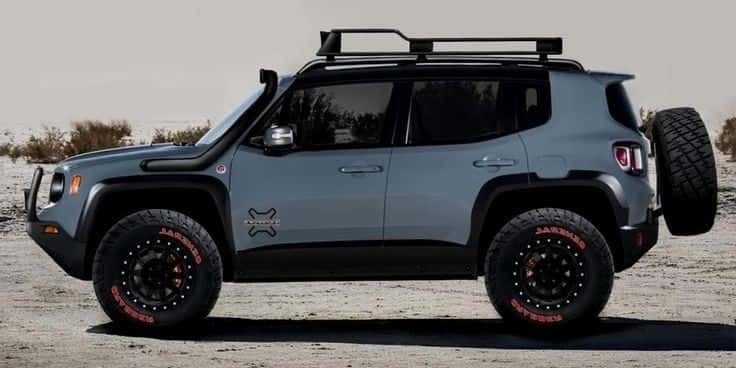 The Jeep Renegade Trailhawk comes ready to hit the trails. However, if you want to add even more capability to the CUV it's definitely possible! Check out these six modifications we recommend to further increase a Renegade Trailhawk's performance:
Lift kit – You saw this one coming! A lift kit is an awesome way to increase ground clearance to make it more capable in rock crawling situations. Lift kits vary in price depending on height.
Wheels and Tires – Once a Renegade has been lifted, there is room to add bigger wheels and tires. Again, this will increase ground clearance and make extreme off-roading a lot easier and more fun.
LED Light Bar  – A light bar looks awesome while adding extra light when off-roading at night.
Coil Springs – Coil springs are a great way to give a Renegade a little lift without breaking the bank. Lift kits can run up to thousands of dollars whereas coil springs won't be more than a couple hundred.
Cold Air Intake – A cold air intake allows an engine to produce more horsepower by sucking cooler air into the engine. Obviously having more horsepower is beneficial for off-roading, particularly for crawling or going up steep inclines.
Snorkel – Snorkels connect to the vehicle's air intake and pushing out any water or mud that is trying to get in. Snorkels are useful for those who plan to trek through high water or mud.
Need a Jeep Renegade? Hollywood Chrysler Jeep has a huge selection of Jeep models, including the Jeep Renegade and Renegade Trailhawk. Come by Hollywood Chrysler Jeep to test drive one today or check out our inventory online at Hollywood Chrysler Jeep!