An All-wheel-drive Chrysler Pacifica is Being Considered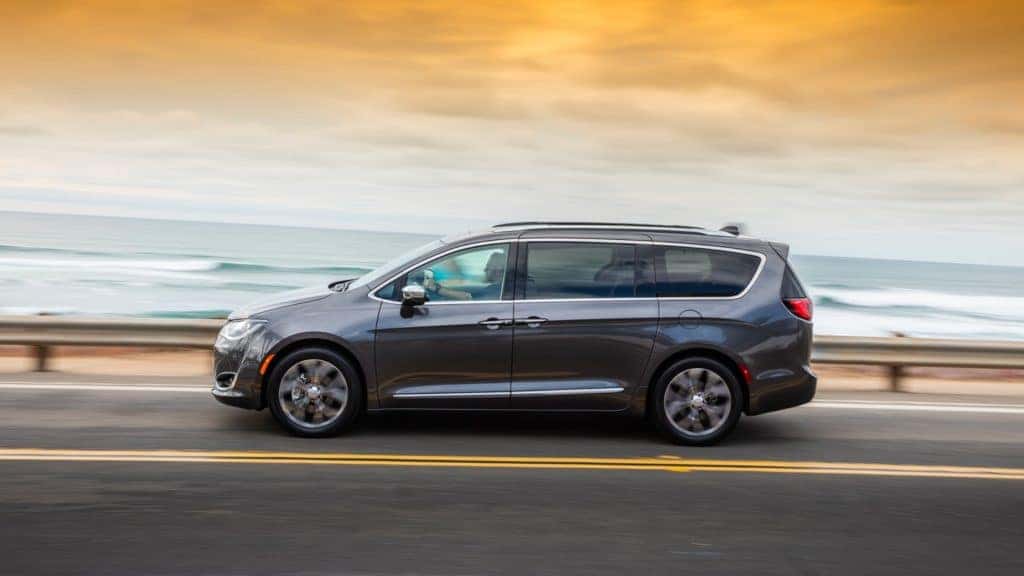 The rumor mill is working overtime again as word on the street has it that Fiat Chrysler Automobiles (FCA) is considering building an all-wheel-drive variant of its uber-successful Chrysler Pacifica minivan as a way to further boost sales. This variant of the Pacifica will likely target places that would benefit from an all-wheel-drive vehicle if the terrain demands it. Automotive News cites a few anonymous sources, including a ranking official from Unifor (Canada's auto worker union), familiar with the automaker's internal happenings as the foundations of this latest rumor. How would the all-wheel-drive Pacifica fit in its segment? Let's find out!
As we just mentioned, Chrysler's big motivation for offering all-wheel-drive stems from the demand for the option in places where the weather and terrain require it – especially in Canada, where minivans enjoy quite some popularity. At best, the addition of all-wheel-drive will help Chrysler boost sales in colder regions of the U.S. and Canada. This wouldn't be Chrysler's first run around with an all-wheel-drive minivan as the Pacifica (back when it was known as the Town & Country) offered an all-wheel-drive variant until the Stow 'n Go seating option was introduced back in 2004. Stow 'n Go seating allows for the second- and third-row seats to fold flat into a compartment in the minivan's floor, granting owners plenty of additional cargo room. Experts believe that the addition of a driveshaft to send power to the rear wheels would be incompatible with the Stow 'n Go seating.
Would the automaker be willing to part with its inventive cargo storage system? We don't see why not as Chrysler has done it before. The Pacifica Hybrid – the efficient plug-in variant of the model – did away with the second-row Stow 'n Go seats to make room for a much-needed battery pack. Focus on an all-wheel-drive variant may or may not put a damper on Chrysler's previous plans to introduce a new three-row crossover that's rumored to use the same platform as the Pacifica. Said long-rumored three-row model was supposed to offer all-wheel-drive, but the automaker has not publicly discussed its future plans for quite some time now. In fact, Chrysler recently stated that it does not comment on future or current production plans when asked about the all-wheel-drive possibilities.
FCA spent over $744 million to revamp the Windsor Assembly Plant where the latest version of the Pacifica (launched in 2017) is assembled. The automaker also spent nearly $2 billion to engineer and develop the Pacifica's new flexible architecture, the very same architecture FCA intends to use as the platform for a Grand Caravan replacement and a rumored three-row Chrysler crossover. The Windsor Assembly Plant is also responsible for assembling the Dodge Grand Caravan and the plug-in hybrid variants of the Pacifica.
Browse our 2019 Chrysler Pacifica and 2019 Pacifica Hybrid inventory at Hollywood Chrysler Jeep. Feel free to reach out to us via Hollywood Chrysler Jeep social media if you've got any questions. Let us help you find the minivan of your dreams – trust us, they don't make them like they used to and in this case it's a good thing! Schedule your test drive today!
Photo Source/Copyright: Chrysler