Avoid Art Basel Miami's Traffic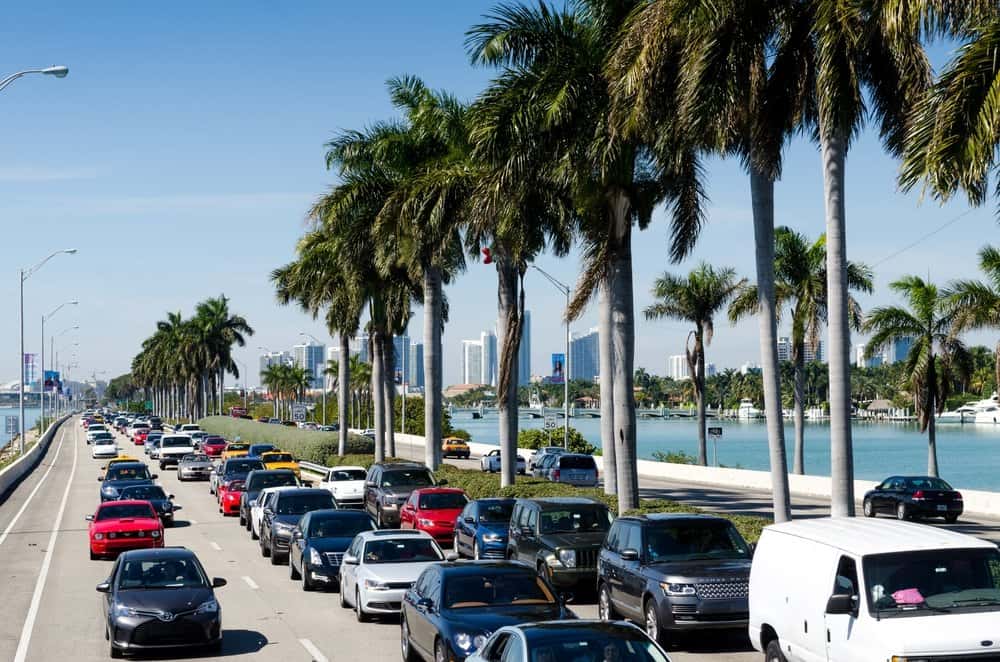 From Dec. 3-6, Art Basel Miami turns the city into an "art mecca" for about 75,000 art spectators. While attendees will see one of the world's biggest and best art shows , they will also encounter a mess of traffic resembling the chaos of Kandinsky's Composition VII.
To avoid traffic delays that may keep you from maximizing your Art Basel Miami experience, consider the below advice when planning and preparing for your weekend.
1. Location is Key.
That may not mean staying on Miami Beach is exactly what you want. Though the main Art Basel events are held on Miami Beach, there are several significant shows and events held on the mainland. Wynwood, which is Miami's art district, is very popular hub for gallery showings, some of the best parties, delicious restaurants and non-stop live art. Neighboring Wynwood, is Miami's Design District and Midtown, which also host large satellite events.
The best advice: Consider the shows you want to see. If you only attend the shows that are held on Miami Beach for one day, you might be better-off (and save money) by staying on the mainland.
2. Explore different methods of transportation.
If you are staying on the mainland, consider the Metromover. The Metromover is a free train that runs from Coconut Grove to Downtown, seven days a week from 5 a.m. to midnight. Since the Metromover won't necessarily give you direct service to the areas you are going, it is a good way to avoid traffic for the bulk of your drive and then hop in a taxi, Uber or Lyft to finish your journey.
Bikes and the bus. Try and rent a Citi Bike or use the bus. Bikes allow you the freedom of using the sidewalks during traffic and parking a bike is way easier (and more affordable) than parking a car. While the bus will still get stuck in traffic, it will prevent you from spending additional time looking for parking and the stress of driving in stop-and-go traffic.
3. Leave early.
If being late is "on time" for you, that could turn into missing the entire party. Leave about 20-30 minutes earlier than usual. In 2014, one of Miami Beach's main traffic arteries was unexpectedly closed by hundreds of protesters and traffic was backed up for hours and miles. That isn't typical, but you never know when or where a car accident or protest may come up in Miami's streets.
4. Parking.
Miami Beach and the City of Miami use two different mobile apps for parking — the City of Miami uses the "Pay By Phone" app and Miami Beach uses "Parkmobile." If you will be driving, be sure to download both of these to avoid extra time spent looking for the pay machine. An added bonus, if you stay somewhere longer than expected, you can adjust your parking time on your phone, rather than adding extra time by walking back out to your car.
5. Even if you know where you are going, use a direction app.
Mobile apps like Waze, Apple's Maps or Google Maps, will give you alternative routes so you don't drive right into gridlocked traffic.
Good luck and enjoy Art Basel Miami.
*Photo source and copyright: Shutterstock / BlackMac