Awesome Events Taking Place in Florida Throughout June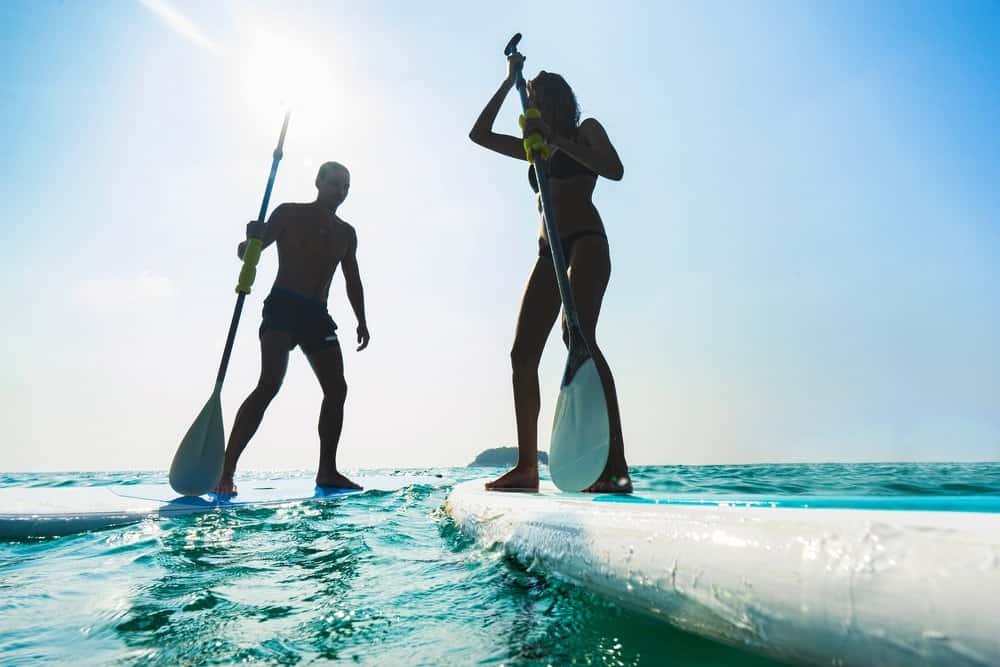 Florida's lucky to have such a variety of climates and communities. All of the diversity makes for a great way to experience something new without going very far. Check out these events taking place in Florida throughout June — there is a variety of events from BBQs to paddleboard races. Check 'em out so you don't miss out!
SPORT
National Trails Day
June 4, various locations throughout Florida
Each year on the first Saturday in June, National Trails Day events take place throughout the nation, including Florida. Planned events include hikes, biking and horseback rides, paddling trips, birdwatching, geocaching, gear demonstrations and more. It's also a great excuse to take out your Jeep for an off-road excursion! Check out this link for local events near you, nationaltrailsday.americanhiking.org.
Silver Spurs Rodeo
June 10-12 at Osceola Heritage Park/Silver Spurs Arena in Kissimmee
Commonly referred to as the "largest rodeo east of the Mississippi," the Silver Spurs Rodeo has been an annual event since the 1940s. As the second of the two Silver Spurs Rodeos scheduled this year, the June event will have a variety of Western riding events like bareback bronco riding, barrel racing, steer wrestling, tie-down wrestling and – for the little ones – mutton bustin' — think cowboys and cowgirls imitating bronco riding but on sheep. Visit silverspursrodeo.com.
Sarasota SUP Championships
June 18 at Lido Key Beach in Sarasota
Dubbed the "Battle of the Paddle," the fourth annual event returns to Sarasota waters with a 5K, 10K, team sprint races, obstacle courses, and other events for paddleboard enthusiasts. Aside from competitions there will be live music, food, drinks, board and SUP equipment demos, and raffle prizes at Lido Key's most lively event of the year. Visit sarasotasupchampionships.com.
MUSIC+ FOOD
60th Annual Panhandle Watermelon Festival
June 24-25 in Chipley, City of Chipley Pals Park
This festival is based around watermelon and country music, the perfect pairing for a warm summer day. This two-day festival, held in the in the small Panhandle town of Chipley, will include an excellent country music lineup including Jeff Hyde, Clint Daniels, and Gene Watson. There will also be a road race, pancake breakfast, parade, and watermelon auction. Visit panhandlewatermelon.com.
Blues & Brews on the Bay
June 11 in downtown Crystal River (Bayside Citrus Avenue and Kings Bay Park)
Blue and Brews on the Bay brings a huge selection of Floridian-made beer, wine, and food to the usually quiet town of Crystal River. Held alongside the picturesque river that gives the town its name, kayak and paddleboard rentals will be available and there will also be blueberries ripe for picking. Visit facebook.com/blues-and-brews.
Battle of the Beach BBQ and Bluegrass Festival
June 10-11 in Fernandina Beach
Combining the sweet sounds of Bluegrass with the savory (and sometimes sweet) flavors of barbecue is the Battle of the Beach BBQ and Bluegrass Festival in Fernandina Beach. This year's annual cook-off will feature 35 top BBQ teams from the Southeast as they compete for awards and titles. In addition to food, the event will have live bluegrass music, fiddle and banjo battles, activities for kids, and arts and crafts vendors. Visit facebook.com/bbq-bluegrass.
CULTURE
Drake's Raid
June 4 at Fountain of Youth Park in St. Augustine
This year marks the 29th year of the authentic reenactment battle between the British and Spanish in 1586. While reenactment participants look just like those who battled more than 400 years ago, attendees are encouraged to dress up as they imagine battlers would have looked. The Historic Florida Militia usually has loaner clothes available, but you must bring your own period-correct shoes or purchase a pair of sandals on site. Visit hfm.club/drakesraid.
Zephyrhills Summerfest
June 25 at Zephyr Park in Zephyrhills
Only in its second year, the Zephyrhills Summerfest is a free day-event for children and adults. Families are encouraged to bring lawn chairs to set up a base camp in Zephyr Park, where there will be a variety of activities for kids like bounce houses, slides, a rock wall, and trampoline jumpers. Adults will get to enjoy live entertainment, food, beer, arts and crafts, and the day's events will come to an end with an evening fireworks show. Visit facebook.com/SummerFestZephyrhills.
Various Pride Events across Florida
Key West, Wilton Manors and St. Petersburg
Pride events and festivities are scheduled to take place in various locations in Florida and nationwide throughout the month of June. While each city has different plans and themes for their Pride events, each festival or event will include a large and diverse crowd coming together to celebrate their unique identities and equality among all humans.