10 Best Jeeps From the Last 10 Years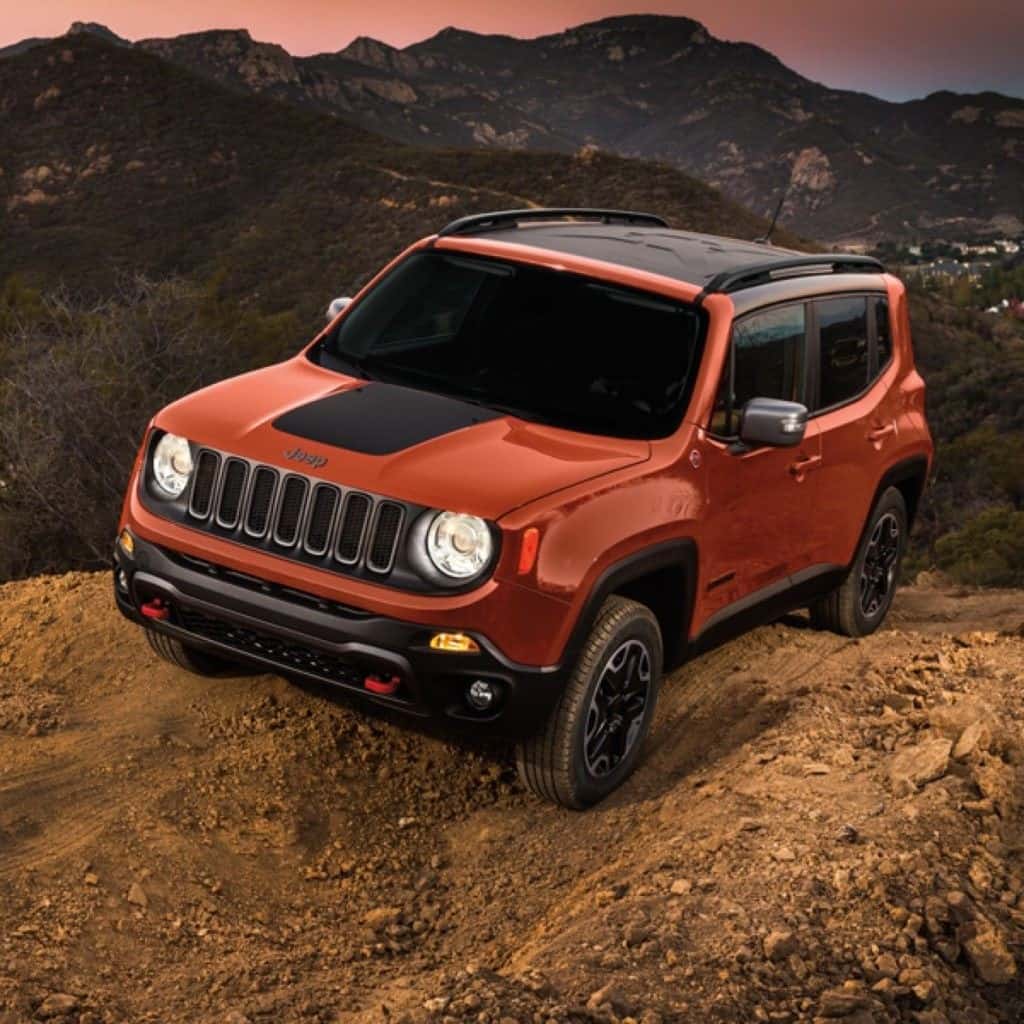 Over the last decade there have been many awesome Jeeps and they range from the classic Jeep Wrangler to the more recently introduced Jeep Renegade. The best part about Jeep is that there is something for everyone. Whether you like classy and luxurious, an extreme off-road vehicle, or something in between, Jeep has a vehicle for you. Check out the best ten Jeeps (in our opinion) from the last ten years, and let us know what you think!
2007 Wrangler JK Unlimited Rubicon
The 2007 Wrangler JK Unlimited Rubicon to the present models today are debatably the best looking Wrangler models with the most capability. The Wrangler Rubicon can climb rocks, plow through snow, go through deep mud and so much more without getting stuck. It will be interesting to see what Jeep does with the Rubicon when the next generation of Wrangler platform comes out next year.
What makes the Rubicon so unique? Very capable off-road tires, large wheels, tow hooks, are some of the features that make the Rubicon look good and functionally capable when off-road. Other off-road features include the Dana 44 front axle and rock rails, which have come standard on the Rubicon Unlimited since 2007.
2010 Jeep Wrangler Islander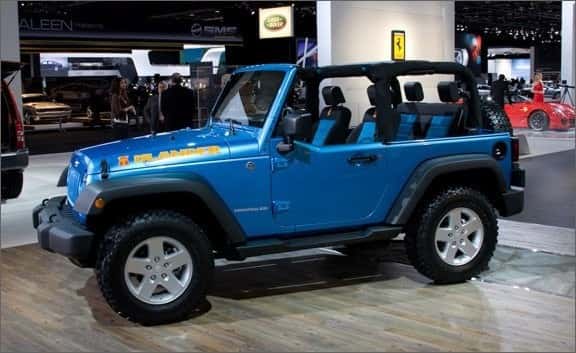 The 2010 Jeep Wrangler Islander Edition was a special edition Wrangler trim that will never be forgotten. The Island Edition was a truly unique-looking Wrangler and it was equipped with 32-inch wheels, black tubular side steps, islander badging inside and out, all-weather floor mats, and a blue leather accented steering wheel.
2010 HEMI Jeep Commander
The 2010 HEMI Jeep Commander is truly unforgettable. This Jeep has the rugged style you would expect from a Jeep, off-road capability, and a powerful HEMI V8 engine. The engine puts out 357 horsepower and 389 lb-ft of torque, wow! The Commander was introduced in 2005, but the HEMI engine wasn't introduced until 2010, which is what makes that model year so special.
2011-Present Jeep Grand Cherokee
The Jeep Grand Cherokee is probably the second-most popular Jeep next to the Wrangler. It's been around for awhile, but 2015 is one of our favorite years for the Grand Cherokee. The Grand Cherokee has been a crowd favorite since 2011 due to the fact that for a SUV it is fuel efficient, affordable, and has a variety of luxury options as you go higher up on the trim level. The Grand Cherokee is capable on and off-road and even the base models produce up to 290 horsepower and come in all-wheel-drive. It doesn't get much better.
2012 Jeep Grand Cherokee SRT8
In 2012, the second generation of the Jeep Grand Cherokee SRT8 was revealed with updates and upgrades from the first generation model that was introduced in 2005. Updates included an even more powerful V8 engine with improved fuel efficiency, racing technology, and powertrain. The interior received several upgraded luxurious feature changes in 2012 as well. In 2012, the SRT8 put out 470 horsepower and accelerated from 0-60 mph in 4.6 seconds, which was unheard of for an SUV.
2012 Jeep Wrangler JK
The Jeep Wrangler and Wrangler Unlimited JK models had been around for a while by the time 2012 came along. However, the JK went through some major but positive changes for the 2012 model year. in 2012, the Wrangler JK was given an all-new engine and the engine is still in use today the model today. The engine is a 3.6-liter Pentastar V6 engine that puts out 285 horsepower and 260 lb-ft of torque. This was a jump of 83 horsepower and 23 lb-ft of torque for the model. In addition, aluminum was used for the creation of the engine which cut the weight of the Jeep by 90 pounds.
2014 Jeep Wrangler Willys Wheeler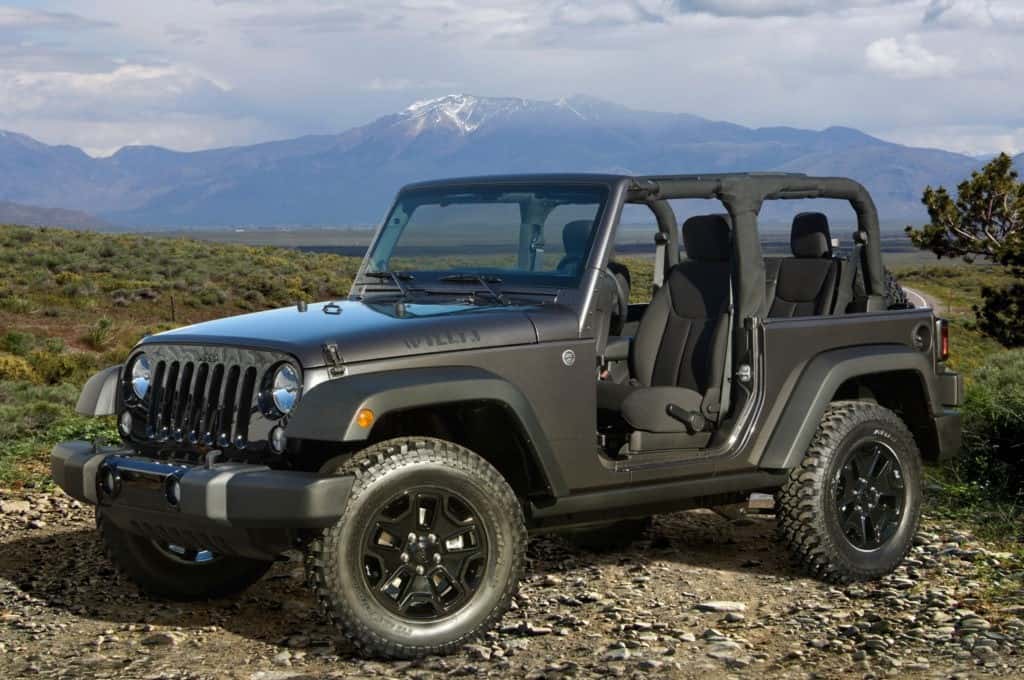 The Wrangler Willys Wheeler is the "purest dream as Chrysler imagines it" according to Jalopnik. This 2014 special edition Wrangler made its first appearance in 2013 and never left. Willys Wheeler is still available for 2017 Jeep Wrangler models as a limited edition trim. The vehicle is inspired by the original Willys CJ and combines classic style with new age technology and capability. Features like a Willys Off-road kit, the Command-Trac 4X4 system and Trac-lok rear differential come standard with the special edition.
2015 – present Jeep Renegade
The Jeep Renegade joined the Jeep family in 2015. We put it on this list because it is unique to the Jeep brand, but is also extremely affordable and capable, which Jeep fans love. The Renegade is a CUV which means it is smaller than the other Jeeps, but it makes up for it in fuel economy, price and capability. There is a Renegade Trailhawk trim and it is just as capable as the Jeep Wrangler and it comes standard with a one-inch lift, larger tires, 18-inch wheels, Jeep's Selec-terrain system and much more.
2016 Jeep 75th Anniversary Editions
To celebrate their 75th anniversary in 2016, Jeep released unique 75th Anniversary trims to every model in the lineup. Each vehicle had a special appearance package that included bronze accents and badging similar to that on the original war Jeeps. If you love Jeep's history and want to be a part of it, try to find one of these used models.
2017 Jeep Compass Trailhawk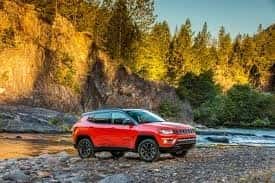 For the 2017 model year, Jeep released a redesign Jeep Compass model and with the new redesign, Jeep added an all-new 2017 Jeep Compass Trailhawk to the lineup. Like the Renegade Trailhawk, the Compass Trailhawk comes with tow hooks, larger wheels and all-terrain tires, the selec-terrain system, 4X4 drive and more.
Interested in a Jeep? We have plenty options at Hollywood Chrysler Jeep, check out our entire Jeep lineup online here.