Best Off-Roading Spots in Florida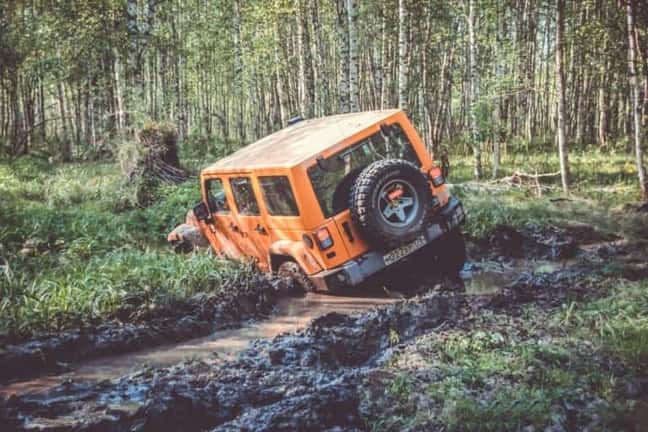 Summer is right around the corner and in Florida summertime equals playtime. Jeepers know all about this and having a vehicle so capable certainly doubles the possibilities for fun while out in the Florida trails. This may come as a surprise to many, but – yes, it's true – Florida has plenty of off-road trails even though there's little to none elevation. Want to learn how you can have a fun-filled Jeep excursion right here in the sunshine state? Have no fear, we've got a list of the best Jeeping trails in Florida!
Osceola National Forest
Off-roading in the Osceola National Forest is allowed only on designated trails. Trails throughout the dense forest are numbered and marked with signs that feature Jeep, motorcycle and ATV symbols. From mudding adventures to cruising between pine and palmetto trees, Osceola National Forest has it all.
Ocala National Forest
Often considered Florida's top destination for off-roading thanks to its nearly 200 miles of ATV and motorcycle trails and another 81 miles of off-road trails for Jeep and other four-wheel-drive vehicles. The southernmost forest system in the United States makes for the perfect excursion in a Jeep.
Withlacoochee State Forest
Located within two hours driving distance from Cape Canaveral, Withlacoochee State Forest offers over 2,600 acres of off-road area for ATVs and off-road vehicles. Easy and moderate Jeep trails follow a campground – complete with picnicking and wildlife viewing, iconic landmarks, and an off-roader's paradise in the Croom Motorcycle Area.
Big Cypress National Preserve
Usage of designated off-road trails requires an off-road permit at Big Cypress National Preserve. Extensive trails within this gem are limited for means of transportation to private property, to reach designated areas for hunting, fishing, frogging, camping, observing wildlife and other nature-based activities. Mudding and other activities of the like are forbidden as they damage the ecosystem. Off-roading in Big Cypress is better suited to those looking to disconnect and take it slow.
Redneck Mud Park
As fun as its name, the Redneck Mud Park was once a potato farm which was subsequently transformed into the biggest off-road park in the state of Florida. Among 880 acres visitors can enjoy a 500m oval mud track, wood trails, a separate ATV course, ponds, and several mud bogs.
Lazy Springs Recreation Park
Located just east of Fort Myers, Lazy Springs Recreation Park features lakes for fishing, waterskiing, wave running, mud pits, motocross trails, and hills of dirt and rock to challenge off-road vehicles. There's something for every off-roader at Lazy Springs Recreation Park.
Let The Jeep Experts at Hollywood Chrysler Jeep help you get your Jeep ready for these summer adventures that won't require a theme park. At Hollywood Chrysler Jeep, The Jeep experts specialize in lifted Jeeps – offering lift kit installation right here at the dealership! Visit Hollywood Chrysler Jeep today!
Photo Source/Copyright: Shutterstock