Best Summer Vacation Road Trip Ever (With Our Help)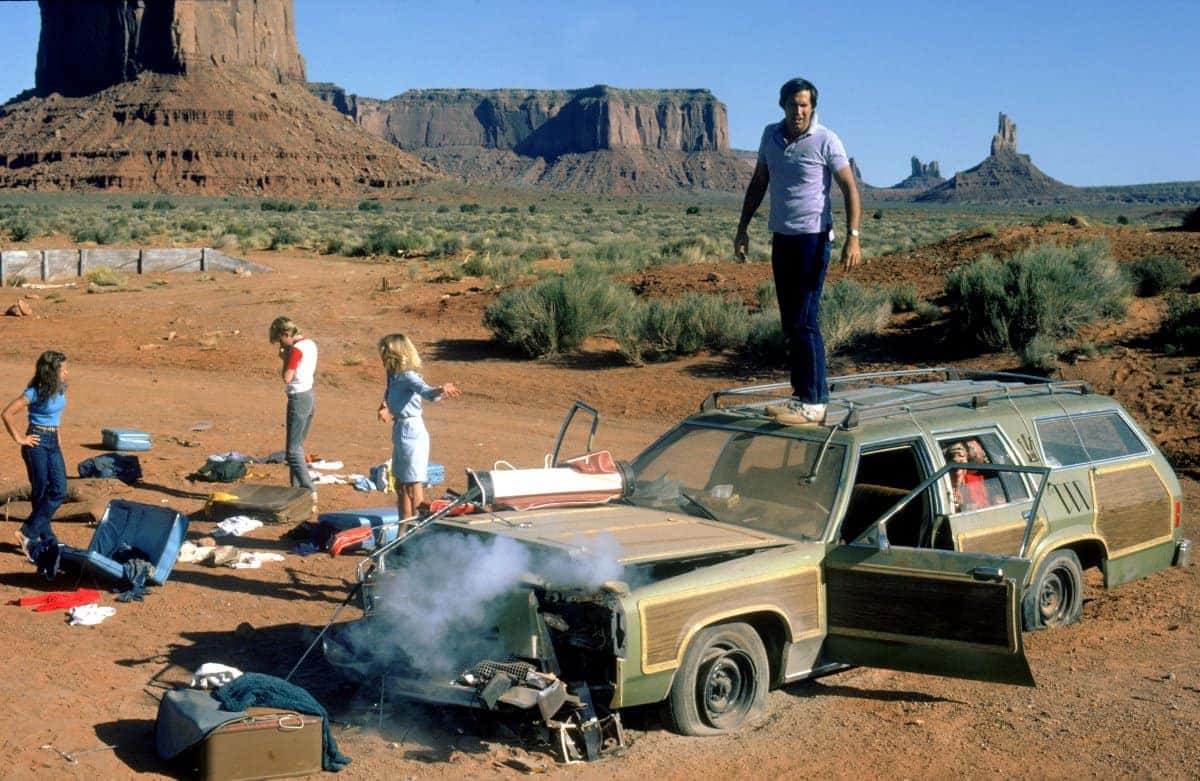 Photo credit: Warner Bros.
If you're planning a road trip this summer (and who isn't?), there's one thing many people tend to ignore. What is usually overlooked is not something you forgot to bring (KEVIN!), it's usually something you forgot to do — servicing your vehicle before a road trip!
For long roadtrips anywhere this summer, especially in an older vehicle, is imperative to ensure your vehicle will be able run smoothly during the hot summer days. You don't want to have your vehicle break down on your vacation to Wally World, now do you?
Make One Trip Before the Big Summer Trip
You don't have to fret or lose sleep over getting a check up on your vehicle. Bring your vehicle in to Hollywood Chrysler Jeep. We can make sure your tire pressure is good, your engine's oil is good and we can run a diagnostic test to make sure your vehicle is ready for the road. From brakes and brake pad replacements to making sure your air conditioning system is in good shape, we look over every vehicle as if it is our own.
We can assure you'll be much better off hearing, "are we there yet?" Rather than "what's that sound?" Or "why is there only hot air blowing from the air vent?"
What Do You Mean the Windshield Wipers Don't Work?
The only thing worse than not having a properly working engine or air conditioning system is not being able to see during a rainstorm. Don't let that happen to you. Make sure you have a good pair of windshield wipers before heading out on an adventure. Poor windshield wipers are not just annoying, they can be ineffective and limit visibility making for a dangerous ride.
There's a lot of issues that can arise from your vehicle if neglected and many of those issues might only appear with prolonged use on a longer than normal trip.
Coolant Check?
If you've ever noticed a gauge on your vehicle showing an arrow or indicator rising to the "H", instead of staying in the middle of the "H" and "C," that means that your radiator may not be working properly to cool the engine. Don't even wait for the next day; you need to take your vehicle to a repair facility as soon as possible. You can stop at a gas station to add coolant or water in your radiator if there's a leak you spot, but let professionals handle any changes to your radiator and any radiator help your vehicle needs.
If you've gotten your vehicle checked out before your trip, you can rest assured you're more than likely to be hassle-free during the trip and for a while afterwards. It's always better safe than sorry and you'll be grateful to have come in. And maybe, just maybe, you'll want to upgrade your vehicle or trade-in your current vehicle.
The summer time is a great time to switch if you're ready to upgrade your lifestyle and enjoy a fantastic summer road trip in a new vehicle. But, to ensure you have the best road trip ever, you'll have to remember getting your vehicle serviced before it's too late!
Where to Get Service From Professionals
Our goal is to make our customers our focus and we pay great attention to detail. Our servicing team is going to be ready for you this summer and beyond. We're open six days a week (every day except Sunday) and our sales department is open everyday.
We hope to see you at Hollywood Chrysler Jeep before your summer vacation road trip!