Braunability Pacifica is the New Alternative to Traditional, Overpriced Wheelchair-Accessible Vans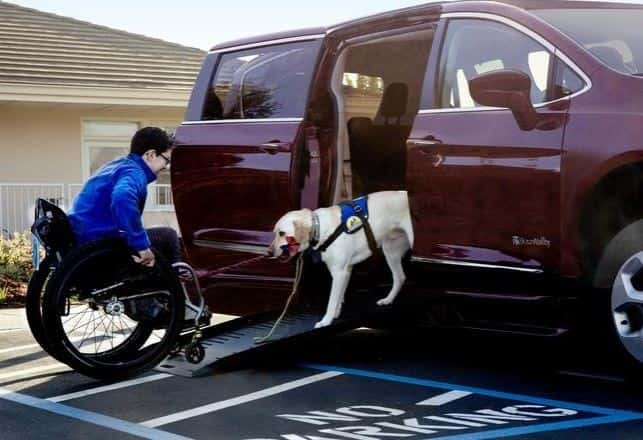 Shopping around for a wheelchair-accessible vehicle? Braunability, one of the world's leading companies in automotive mobility and they have partnered with Chrysler to make the Braunability Chrysler Pacifica, a top-of-the-line wheelchair-accessible minivan. Along with the partnership between the two companies, Chrysler also offers customers a reimbursement up to $1,000 to eligible customers who incur out-of-pocket expenses to install qualifying adaptive driver or passenger equipment.
To get started ordering your custom-built Braunability Chrysler Pacifica, come by Hollywood Chrysler Jeep and we will help you start the process. We will make sure you are qualified and eligible for the $1,000 rebate and we will put you in touch with one of South Florida's certified auto mobility companies, like Ocean Conversions. They will be able to show a customer the inventory they have available, and if none of the inventory fits the customer's needs, the company will place an order for a custom-built Braunability Chrysler Pacifica. The customer is then given an estimate for the cost of the project and if everything looks good, the order is put into production, which generally takes a few weeks. Once production is complete, the customer works with Hollywood Chrysler Jeep to finalize their order and financing.
Come by Hollywood Chrysler Jeep to speak with one of our sales reps and get the process started.