Buying or Leasing? What You Should Know?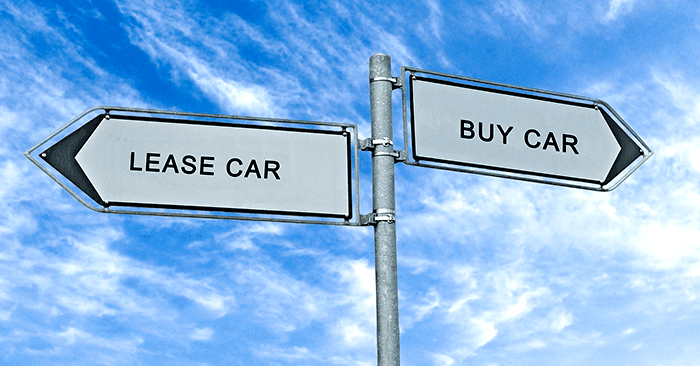 Buying or leasing? We've helped answer this question for thousands of customers over the years. If you're not sure which financial option you want to take advantage of to get into your next vehicle, we explain the pros and cons below.
Best Reasons To Buy a Vehicle
The single greatest reason you would want to buy a vehicle? Simply put, once it's paid for, it's yours. You can keep it until the end of time. You can drive the vehicle until the wheels fall off (Don't do that, we have a quality service team that will help keep your vehicle running.) That's in stark contrast to what makes leasing very different; which can include keeping track of your miles during your contract to ensure that you don't exceed your allotted mileage and incur penalties. Driving restrictions are never fun!
Have you ever wanted to replace something on your vehicle? Owners of a vehicle can go ahead and change nearly anything to their vehicle and don't need to worry about the restrictions of their lease agreement. They can make their blue car a green car, they can raise or lower their vehicle height, owners can adjust what they want inside the vehicle and there will be no penalty.
Unless you are going to put a big chunk of money down on the car, your payments for a purchase could certainly be more than that of a lease. In a lease, you are paying off the value the car will lose over the term of the lease. But don't worry, if you buy the car you can find zero interest loans (good credit withstanding). This way you know you are only paying for the purchase price value of the car. Interest will only increase the amount you end up paying for the car and in some cases giving up rebates for a zero interest loan can mean paying less in the long run.
Now, what if you decide, you don't want to own your vehicle after a few years? Once the vehicle is paid off, you can sell your vehicle for any price to any buyer! Owning a car is the gift that keeps on giving. So, with all these facts, why would someone want to lease a car?
Best Reasons to Lease a Vehicle?
What if you don't have thousands of dollars to buy a vehicle outright or put down a hefty amount for a down payment? Luckily to lease a car, you don't have to make a large down payment. Most lease deals require some form of down payment, but there's options that include zero down to help you drive away with the price that works best for you. Also, as mentioned above, leasing a car can be the best way to go if one of your criteria is a low monthly payment.
Do you really want to stay in your current vehicle for a  decade from now or do you prefer driving more modern vehicles? Lease contracts are typically only 24,36 or 48 months, so that means every two to four years a lessee turns in the vehicle they've been leasing for an entirely new brand and vehicle that has all of the latest vehicle upgrades and new technology.
Have you tried to keep an older vehicle running? It can be expensive. Since leased vehicles are new and the leasing contracts tend to be shorter, many lessees spend a majority of the time, if not all of their time, driving a vehicle that is covered by a limited basic warranty and a limited powertrain warranty. That's a huge relief for some people.
Make the Choice You're Most Comfortable With
At the end of the day, if you know you're going to take pride in keeping your car in great shape, there's additional value in owning a car that comes from maintaining a vehicle for a long time. You'll save money in the long run if you end up keeping a vehicle for longer than a decade versus the amount you'd spend on several leases in that same span. Of course, leasing means new vehicles every so often and what's so bad about paying a little over in the long run to have the newest technology?
Want to see what the numbers look like for the vehicle you want? Come by Hollywood Chrysler Jeep and we can show you what your payments would be if you leased or bought your next vehicle. We are ready to serve you with respect and answer any financing questions. Our team of professionals can help you buy, lease, sell or trade-in your current vehicle and upgrade you into a lease or purchase of our large inventory.