Car service Fort Lauderdale Florida

Vehicle Service in Hollywood, FL
Welcome to the Hollywood Chrysler Jeep Service Department! Having an unreliable or poorly performing vehicle is a situation that no one likes to be in. Luckily for the residents of Hollywood, Fort Lauderdale, Miami, Coral Springs, Pembroke Pines and the surrounding Florida areas, the Hollywood Chrysler Jeep Service Department is here to provide quality vehicle repair and maintenance for a fair price. Our full team of professional vehicle technicians has been working with automobiles for many years, and over that time we have seen just about everything imaginable when it comes to service and repair work. It doesn't matter if you bought your vehicle from Hollywood Chrysler Jeep, or even if it's not a Chrysler or Jeep vehicle, we treat everyone with the same respect and honesty so you can feel good knowing you are in very capable hands. Just a few of our services that we can do for you are listed below. To get started today, give us a call at (954) 342-5080 or easily schedule an appointment online to take your first step to a better vehicle repair experience.
Come to Us For:
Lube, Oil & Filter Change
Front End Alignment
Maintenance (Wipers, Headlights, Etc)
Replace / Adjust Brakes
Service Package
Muffler / Exhaust Repair
Coolant Flush
Vehicle Checkup / Inspection
Transmission Flush
Electrical Service
Tire Balance
Filter Replacement
Tire Rotation
Much More!
Areas We Serve:
Hollywood, FL
Fort Lauderdale, FL
Miami, FL
Coral Springs, FL
Pembroke Pines, FL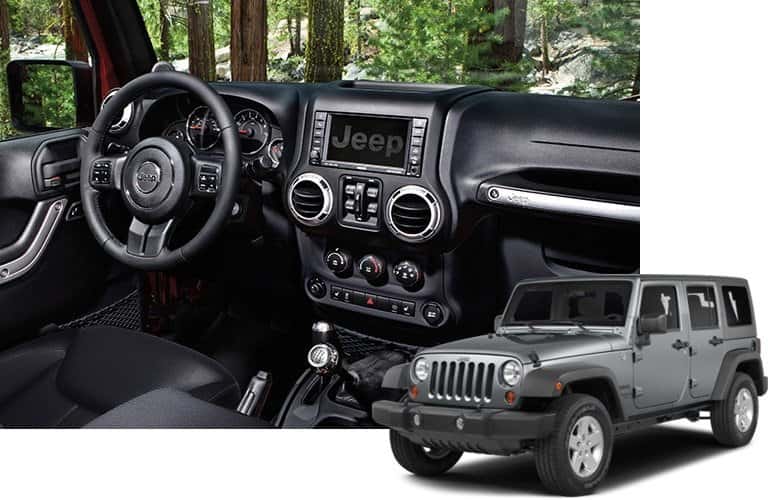 Why service your vehicle with us?
The Hollywood Chrysler Jeep professional team of mechanics is ready to tackle any repair or maintenance job you may be in need of. We perform a large array of vehicle procedures from oil change service in Hollywood, FL to some of the most comprehensive transmission, engine and mechanical work. Rest assured that no matter what job you turn to the Hollywood Chrysler Jeep Service Department for, you can always expect consistent quality for a fair price.
In fact, quality is always the number one priority for the Hollywood Chrysler Jeep Service Department. We treat every vehicle that enters our shop as if we were working on one of our own, because we know just how important a reliable vehicle is for you. We are meticulous in making sure that the job gets done the right way, the first time, because that's the Hollywood Chrysler Jeep way!
With the quality of each repair we perform being our first and most important priority, the speed of our work is a very close second. Our goal is to get you in and back out on the road as quickly as possible. However, we know that some jobs just take longer than others, but rest assured you will never be left in the dark. The Hollywood Chrysler Jeep Service Department team will be at your side every step of the way, letting you know how long we expect your vehicle to be in our shop, what we all need to do to repair it and how much it is expected to cost.
Quality Licensed Parts
Even though having the experience of working on vehicles for many years is a big part of why so many people trust the Hollywood Chrysler Jeep Service Department, a lot of credit has to go to the parts we use. Each and every vehicle requires specific attention and parts that make them perform their absolute best. At the Hollywood Chrysler Jeep Service Department we make sure that proper and high-quality parts go into every repair we do.
To help improve our turnaround times and make sure we are always giving every vehicle the best attention, the Hollywood Chrysler Jeep Service Department also stocks a great deal of the those very same parts right in our shop. If by some chance your vehicle requires a part we don't carry, we have many resources to track down just about anything and get it professionally installed in your vehicle in little to no time at all!
Vehicle service doesn't have to be something that you need to worry about any longer when you visit the Hollywood Chrysler Jeep professionals. Our shop is conveniently located at 2100 N State Road 7, Hollywood, FL 33021 and we promise you will always be met with a friendly face and accurate work you can feel good about!