Celebrate Veteran's Day and Jeep, an Iconic Brand with a Military Background!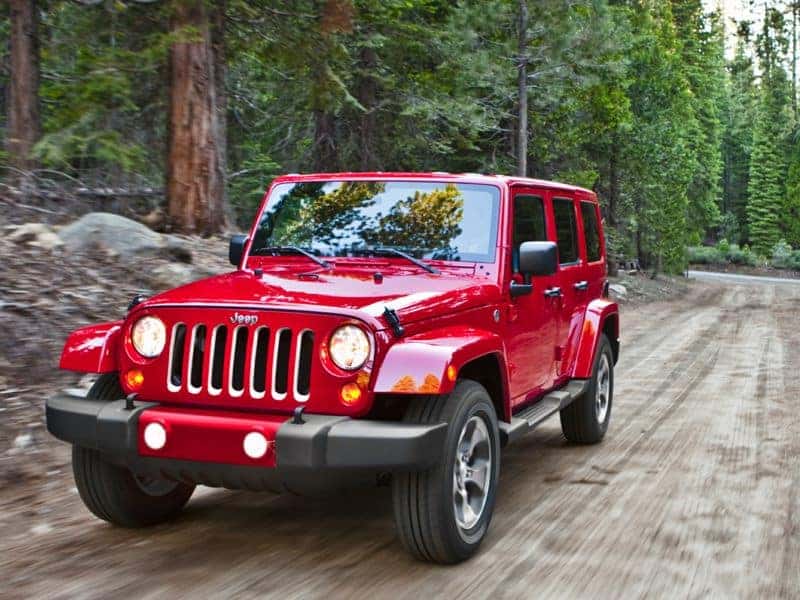 Veteran's Day is a time to honor all of the military members who serve and have served our country. As a brand that actually started as a military vehicle during War World II, the Jeep brand has always honored military members. In addition to military bonus cash, the Jeep brand has a Wrangler model that pays tribute to the military as well as a number of accessories for people to show their military pride all year. View the details about the available military discount.
Grille – The seven-slot grille is iconic to the Jeep as is veteran and war history! There are inserts that can be placed behind the grille that have red white and blue pride.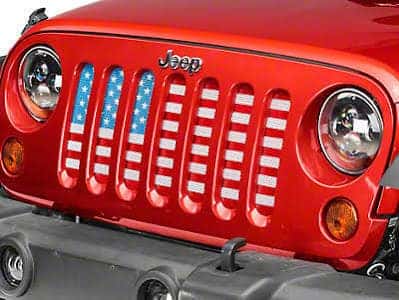 Tire cover – Another iconic feature of the Wrangler is the mounted full size spare on the back of the SUV. There are all sorts of covers for that tire, but if you are looking to be patriotic, check out a flag one!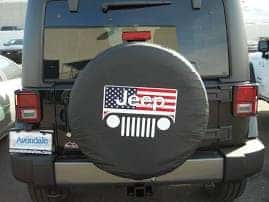 Window decal – There are tons of flag decals to choose from for your Jeep! Some large, others small, and some even cover the entire hood like the one below.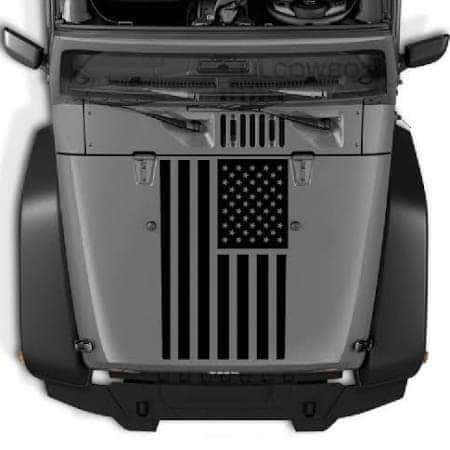 Seat covers – Trying to go all out? Check out red, white and blue flag seat covers like the ones seen below!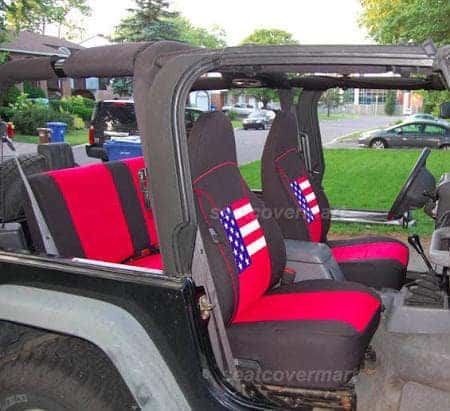 Grille guards and light guards – Grille guards and light guards are off-road accessories that provide protection for your Jeep (especially when off-roading). These guards come in some patriotic themes as well!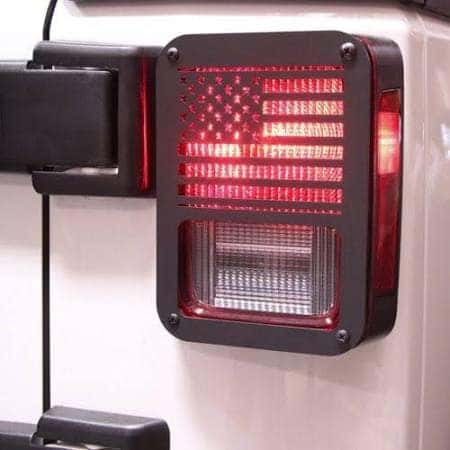 Looking for a Jeep Wrangler in South Florida? Check out our huge Wrangler inventory at Hollywood Chrysler Jeep.
Photo source: Cars.com