Changes in Store for the 2022 Chrysler Pacifica & Voyager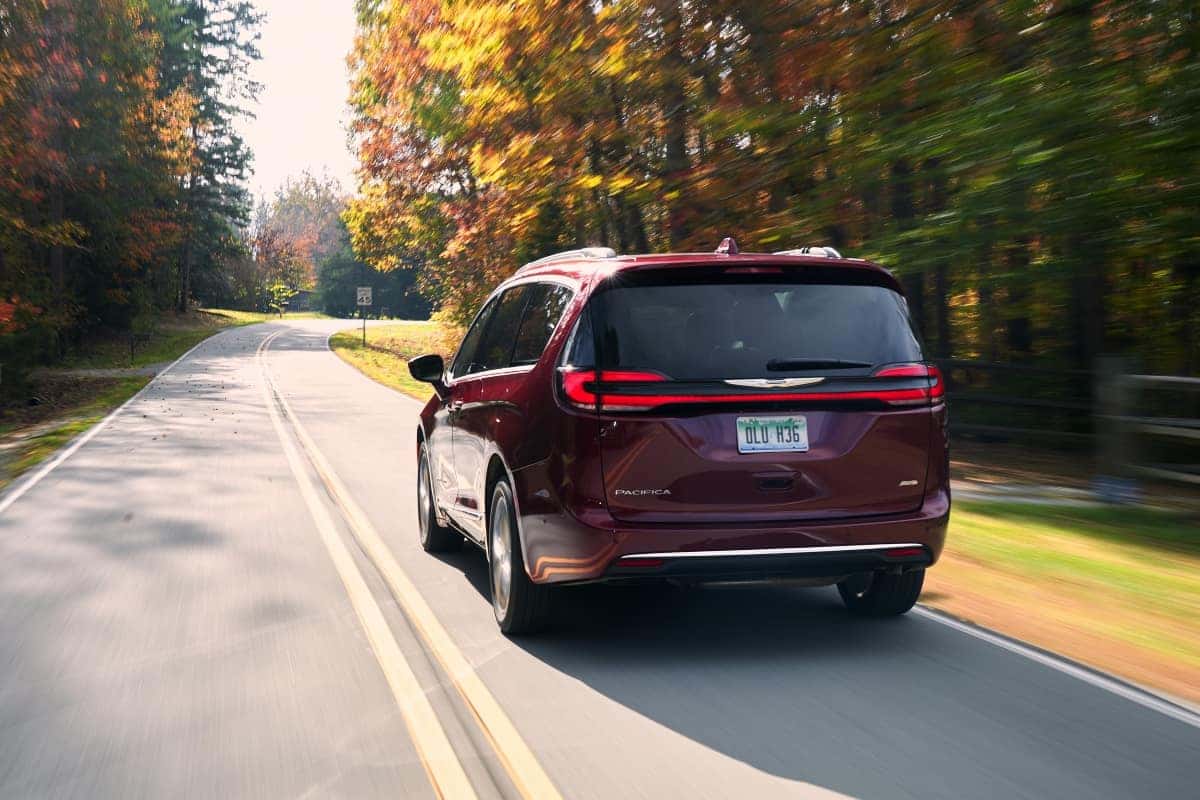 Automotive enthusiasts that have been paying attention to the latest trends know that one of the hottest-selling vehicles in America this year (2021) is the minivan. Chrysler, arguably the most prolific minivan manufacturer to date — the company literally invented and shaped the segment over the past 35 years — reaps the benefits with its Pacifica and Voyager models. This time around, Chrysler trims its lineup for the 2022 model year by making the Voyager a fleet-only option. Meanwhile, the Pacifica model gets some further improvements for the upcoming model year. 
Chrysler Voyager
Like we mentioned prior, the Chrysler Voyager is going fleet-only for the 2022 model year. Rental car companies, along with other commercial fleet operators, will be the only ones that'll still be able to buy a Chrysler Voyager. The 2022 Voyager comes in a standard fleet-level trim (LX) and includes a heated steering wheel, heated seats, and completed with power-sliding doors. Chrysler offers an available option package that adds high-tech features such as blind-spot monitors, parking sensors, automatic emergency braking, and turn-by-turn navigation as well. Automotive experts predict the Voyager will be a hot ticket item in the future once rental car companies begin unloading them, so the model will make its way to consumers one way or another. 
Chrysler Pacifica
With over 130 awards and accolades, the Chrysler Pacifica is essentially a minivan blueprint — competitors in its respective segment simply follow its lead.  Unquestionably a top-tier minivan, the Chrysler Pacifica is a more capable van than the Voyager, as well as its competitors. Although Chrysler hasn't announced any pricing for the 2022 Pacifica, experts expect it to stay close to the 2021 sticker price, which starts at $35,820 (plus destination fee). This time around the Pacifica features optional all-wheel drive as an alternative to its standard front-wheel drive. Chrysler offers a plug-in hybrid variant as well, with a range of 32 all-electric miles. 
For the 2022 model year, the Pacifica also gains a new entertainment option. Chrysler offers two Uconnec Theater packages — one has a single screen, the other brings two. Both packages offer Amazon Fire TV capability, while the central touchscreen display on the dash can display video content when the minivan is in park as well. Additional changes, such as new exterior color options and a revamped display that shows the state of the plug-in hybrid's battery, are considered minimal. 
Stay tuned on Hollywood Chrysler Jeep social media to be the first to know when the 2022 Chrysler Pacifica is available. In the meantime, explore the highly-lauded Chrysler Pacifica and Chrysler Pacifica Hybrid here at Hollywood Chrysler Jeep. Drive your family in style, schedule a test drive today! 
Photo Source/Copyright: Stellantis